Weather
Wind wreaks havoc in the EastBay, closes lower deck of Richmond Bridge after big rig blows over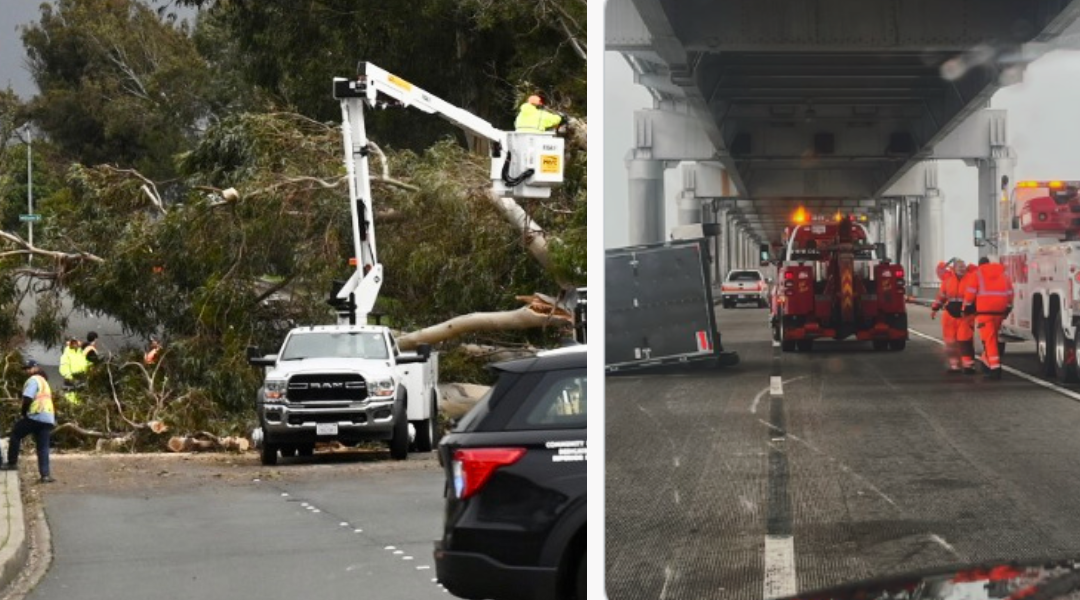 The eastbound lower deck of the Richmond-San Rafel Bridge has been closed after a big rig owned by Walmart was blown over earlier today.

According to California Highway Patrol, a big rig traveling on the lower deck of the bridge was blown over. The lower deck was closed to remove the vehicle and did not reopen until about 5:30 this evening. All eastbound 580 traffic was being diverted before the bridge on the San Rafael side.
A high wind warning is in effect until 11 pm tonight, and several media outlets are reporting winds reaching as high as 97 mph in parts of the bay area today.
The winds are also causing a high number of power outages throughout the bay area, including many in Richmond neighborhoods.
High winds were also responsible for a tree down near a parking lot at Contra Costa College and another on Hilltop Drive, which closed the road while crews worked to remove the tree.