Weather
After the rain comes storm preparation, again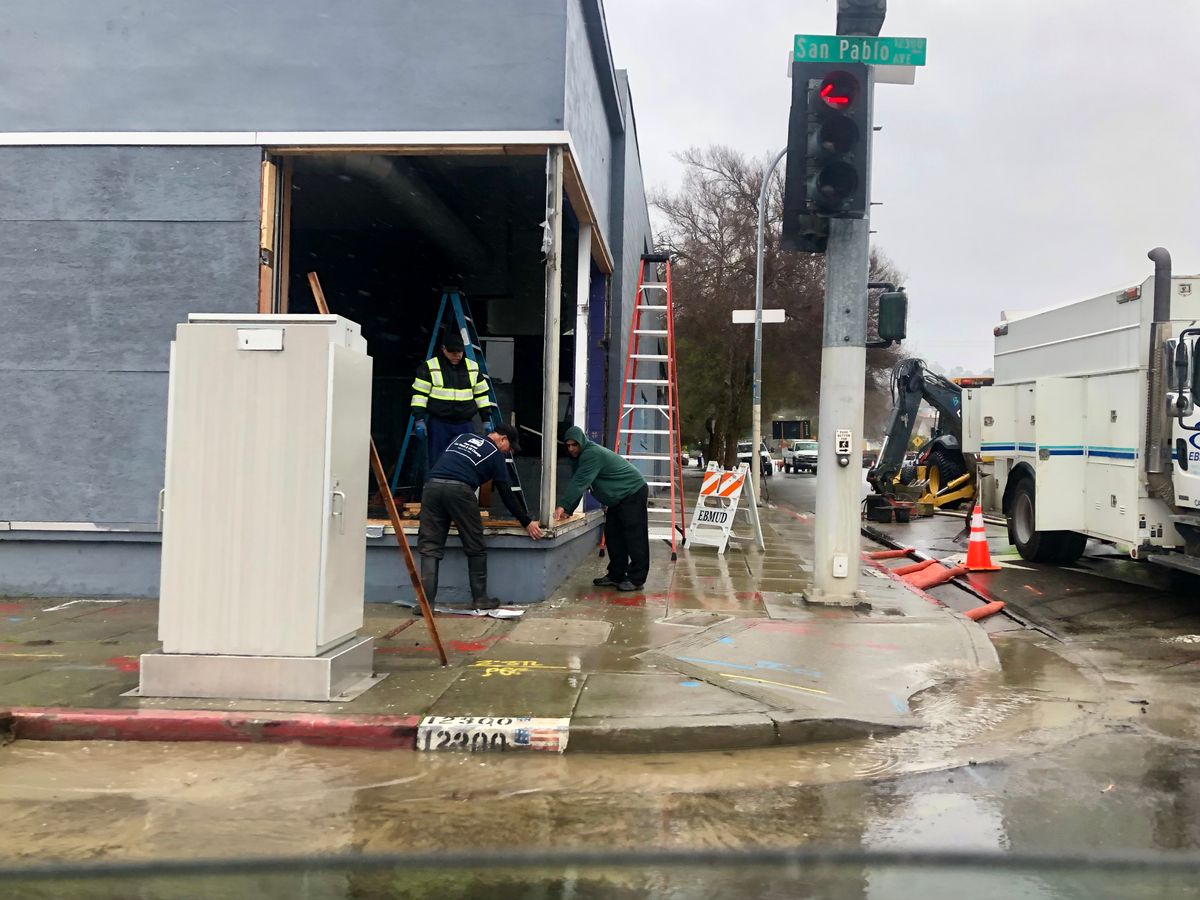 Standing water is a common sight today after the latest round of storms tore through the area dumping another 1.47 inches of rain in already soggy Richmond.
With more storms expected, people can be seen out clipping branches, raking leaves, and sweeping gutters in between rounds of rain.
Richmond's seasonal rain total is now standing at a whopping 17.11 inches as meteorologists struggle to predict an end to the current stream of storms. Indeed, 8 of the next 10 days are forecast to come with measurable rainfall, with some predicted to deliver more than a half inch.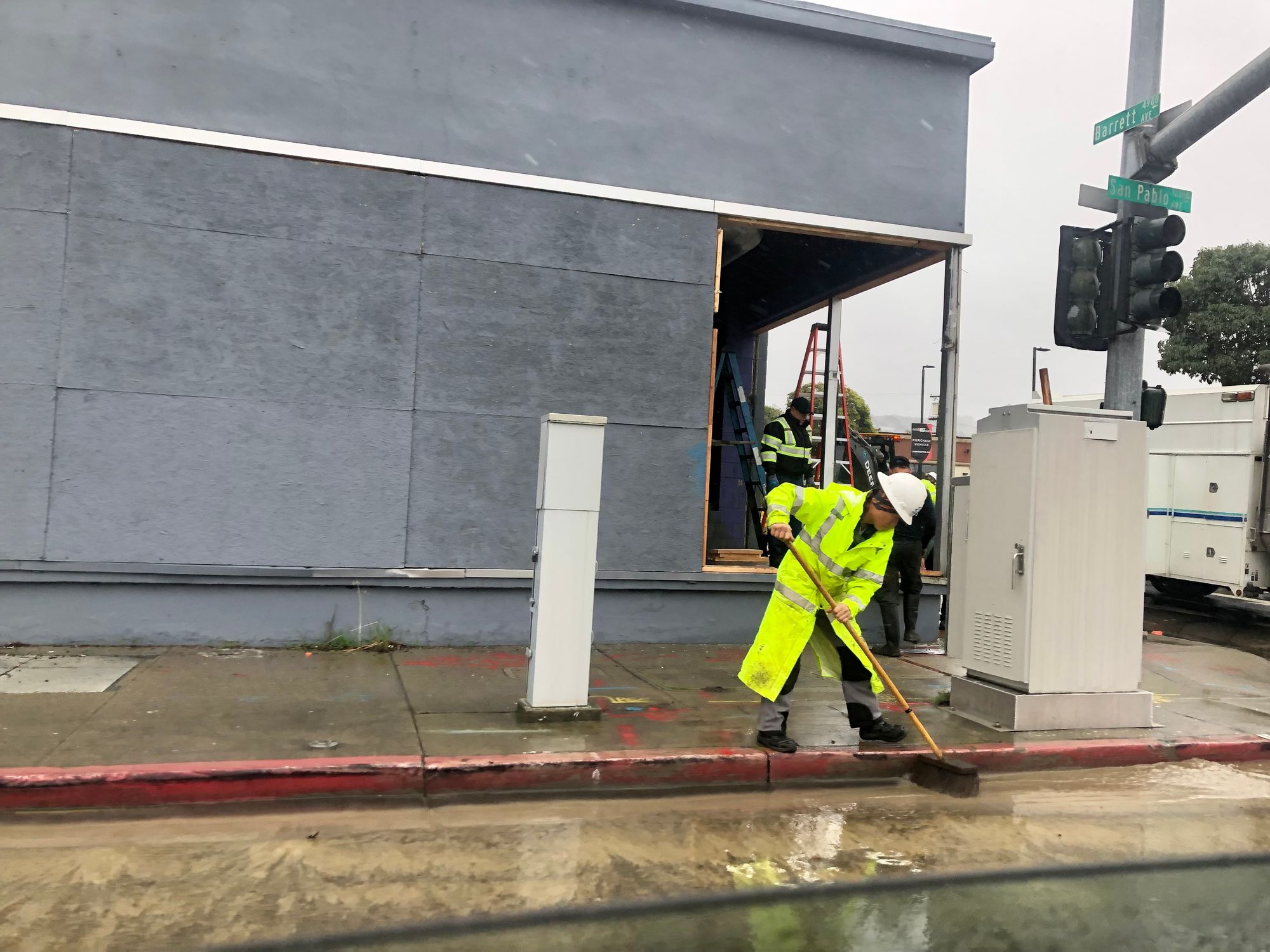 On San Pablo Avenue, an East Bay Mud crew, working on a project at the new Dollar Tree location can be seen sweeping water-filled gutters.  Other business owners were seen collecting branches and checking for damage ahead of the next round of storms.
One homeowner in the North and East neighborhood reported chimney damage following a night with heavy wind and rain. Rising creek waters in Rollingwood made streets difficult to transverse as sandbags line gutters submerged in gathered water.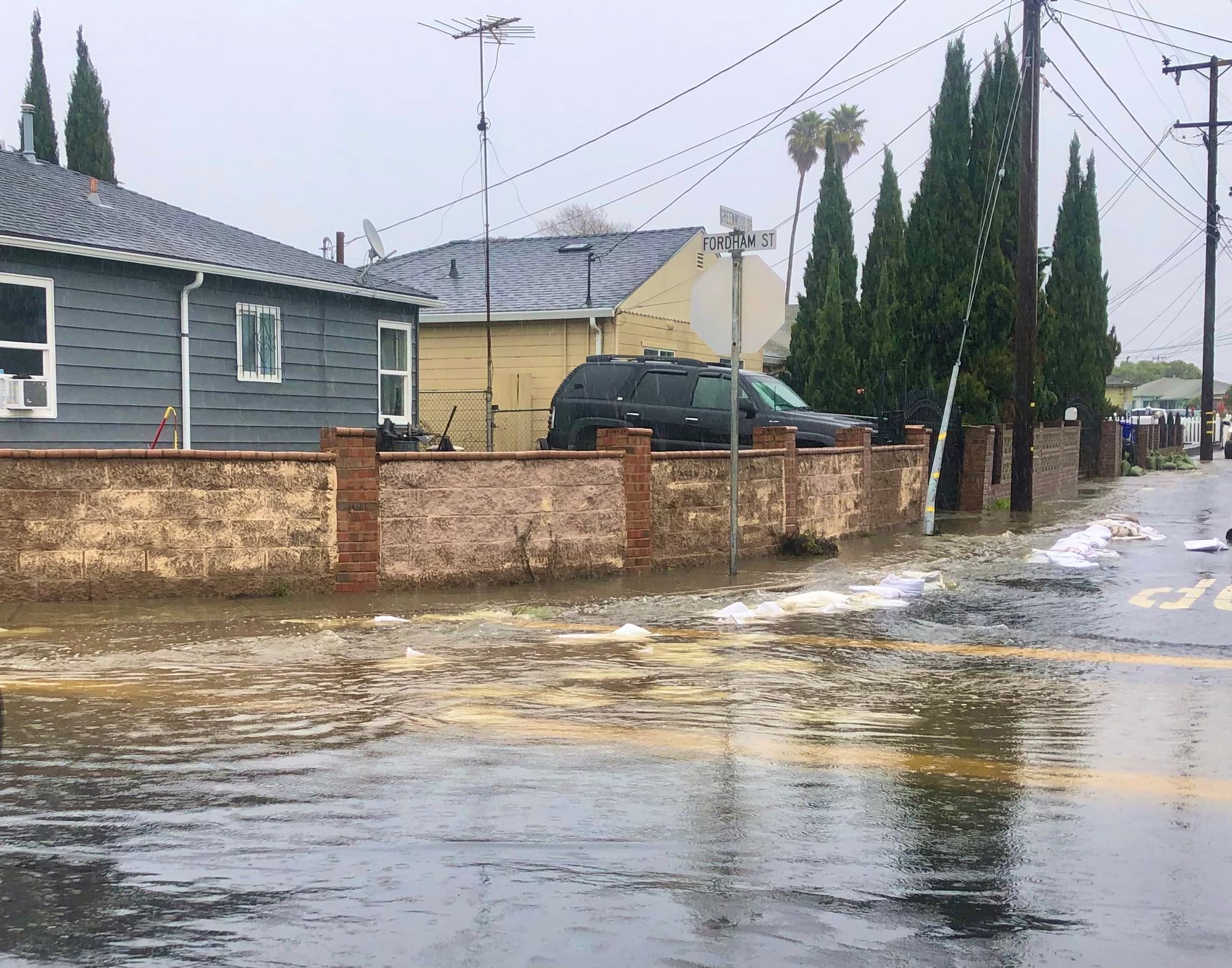 If you are starting to feel like this is a little more rain than in a typical winter, you are not alone.

On social media, ABC Meteorologist Drew Tuma said, "In the last 2 weeks, Oakland has seen 69% of their annual rainfall, San Francisco has seen 59% of their annual rainfall."

The National Weather Service said today, "Large portions of Central California received over half their normal annual precipitation in the past 16 days with the sequence of atmospheric rivers since December 26th."
Today Congressman John Garamendi (D-CA)  sent out an email to Contra Costa and Solano County residents alerting them to services to assist them in getting emergency alters and with storm preparation.


With the start of the 118th Congress, I am proud to represent Solano and Contra Costa Counties of California's 8th Congressional District. Representing you in Congress is the honor of a lifetime. My title is "Representative," and that's exactly what I will be. My team and I are here to listen and address every need in our community, and I will always lend my voice in service to the people of California's 8th Congressional District.

As our community faces devastating winds, rain, and flooding from the federally recognized disaster, I wanted to make sure you had the most up-to-date resources. If you or a loved one require immediate assistance, please dial 9-1-1.
---
EMERGENCY ALERTS
WARMING CENTERS
SANDBAG LOCATIONS
STORM PREPAREDNESS
HELPFUL PHONE NUMBERS
| | |
| --- | --- |
| Solano County Sheriff's Office Non-Emergency Line | (707) 421-7090 |
| Solano County Office of Emergency Services | (707) 784-1600 |
| Solano County Water Agency | (707) 451-6090 |
| Solano County Division of Public Works | (707) 784-6765 |
| Contra Costa County Sheriff's Office Non-Emergency Line | (925) 646-2441 |
| Contra Costa County's Emergency Services Division | (925) 655-0100 |
| Contra Costa County Water Agency | (925) 655-2919 |
| Contra Costa County Public Works | (925) 313-2000 |
| PG&E 24-hour Emergency and Customer Service | (800) 743-5000 |

For any other questions or concerns, please feel free to contact my Fairfield office at (707) 438-1822. If you would like to submit a casework request to my office, then please click here to fill out a Digital Privacy Release Form.
---
I'm grateful to our brave first responders and emergency management departments who have been working hard to keep our community safe. Be safe and be well during this difficult time.
Sincerely,

John Garamendi
Member of Congress