Weather
Warm temperatures and smokey skies combine to reduce air quality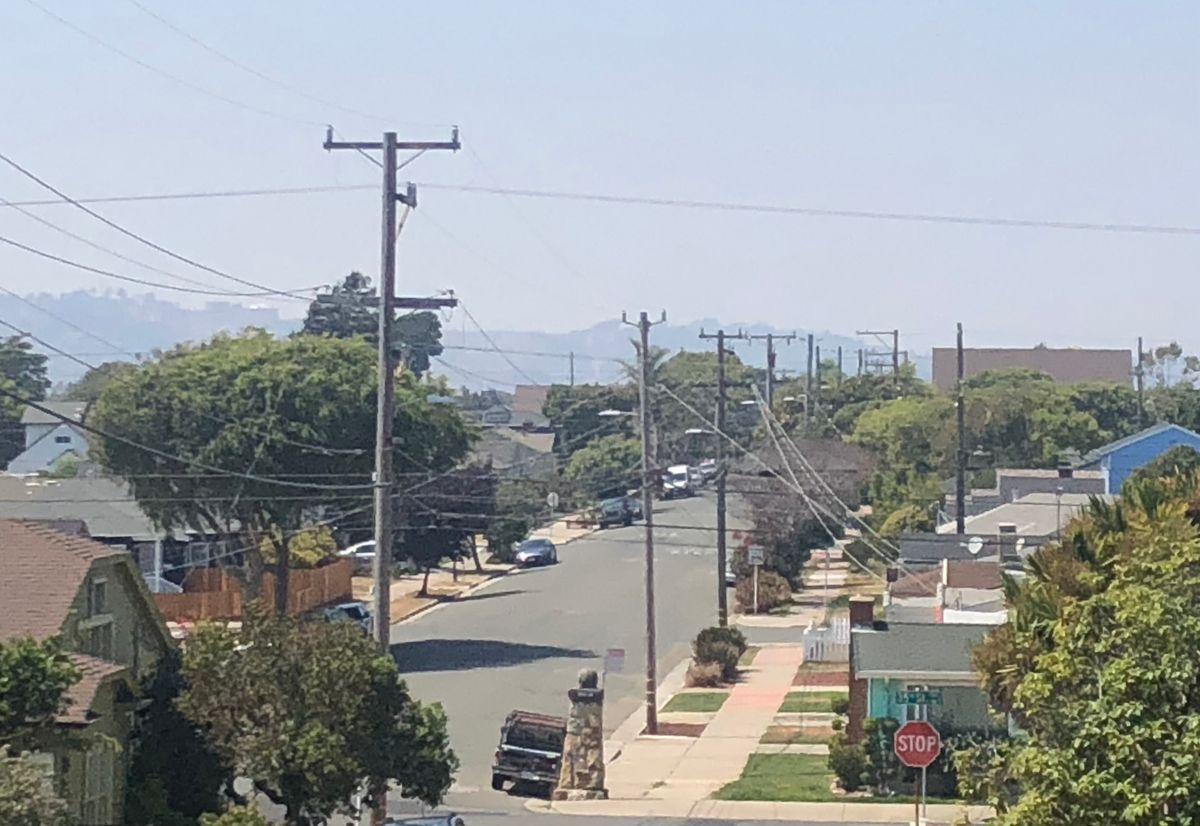 A Spare the Air alert is in effect for moderate to poor air quality today as wildfire smoke and rising temperatures descend on the Bay Area.
Bay Area Air Quality Management issued an advisory in effect for today through Thursday, August 31st, due to smoke from wildfires burning near the California and Oregon border, causing moderate to unhealthy conditions, especially for those with respiratory issues.

"The Air District is issuing an air quality advisory for wildfire smoke through Thursday, August 31. A Spare the Air Alert is also in effect for today, Wednesday, August 30. Smoke from numerous fires in Northern California and Oregon is expected to impact air quality throughout the Bay Area," BAAQM said.
BAAQD will be continuing to monitor air quality in the Bay Area as smoke moves through the region in the next few days.

"If the smell of smoke is present, it is important that Bay Area residents protect their health by avoiding exposure. If possible, stay inside with windows and doors closed until smoke levels subside, if temperatures allow. It is also recommended that those impacted by smoke set their air conditioning units and car vent systems to re-circulate to prevent outside air from moving inside," BAAQM said.
Smoke can be an irritant to the eyes and airways, causing coughing and inflamed sinuses. Particulate matter in the air can cause wheezing in those who suffer from asthma, emphysema, or COPD.  Individuals with respiratory illnesses, as well as children and the elderly, are particularly sensitive to heightened air pollution levels and should take precautions to avoid exposure.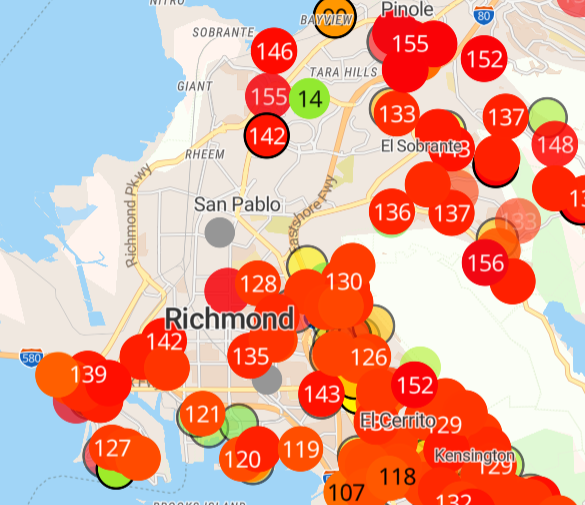 ---
Help keep our content free for all!
Click to become a Grandview Supporter here. Grandview is an independent, journalist-run publication exclusively covering Richmond, CA. Copyright © 2023 Grandview Independent, all rights reserved.