Weather
Storm's effects limited in Richmond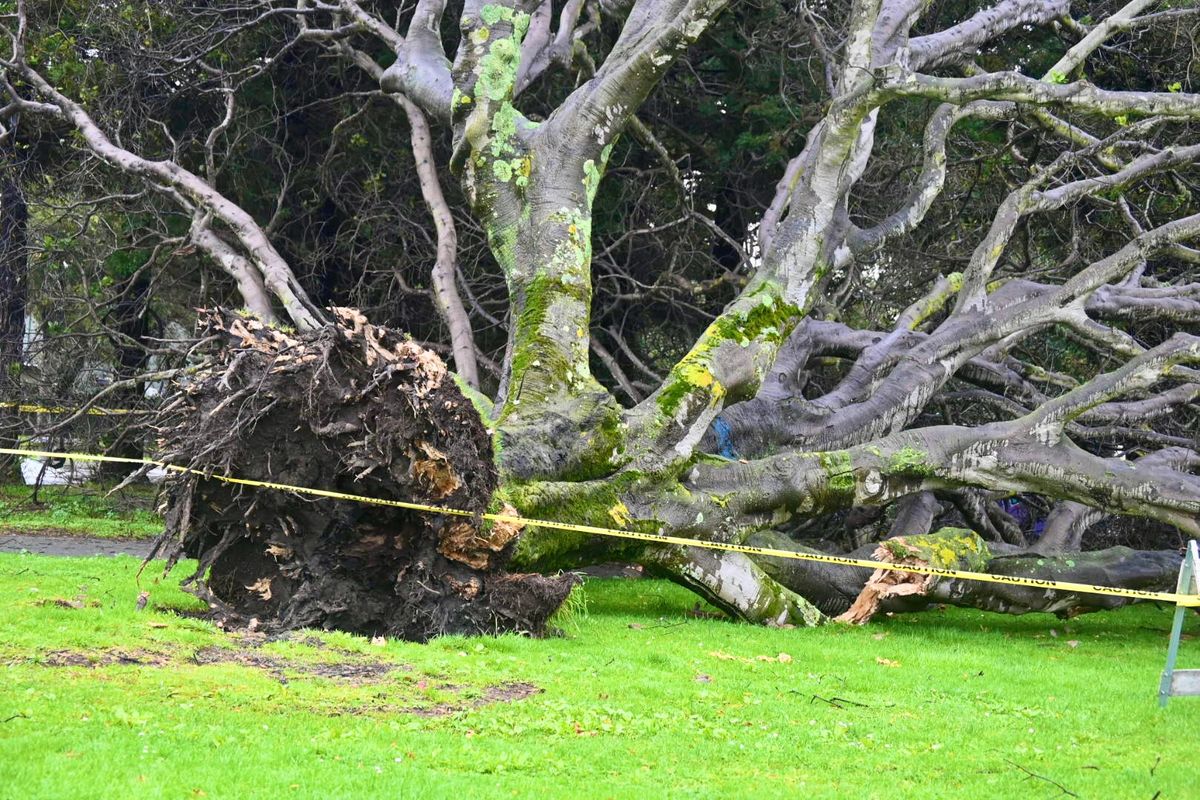 Yesterday's storm packed a punch in Northern California and around the Bay Area, but in Richmond, the damage seems to be minimal and limited to one large toppled tree and assorted filled creekbeds.
Perhaps it was due to an abundance of warnings and good preparation, or maybe it was the luck of the jet stream, but with a few exceptions, Richmond emerged largely unscathed from what was billed as a "bomb Cyclone" weather event.
Many residents around the city did experience power outages, mainly last night, and there were a few reports of trees down, assorted broken branches, and some pooling of water in low-lying areas.

Otherwise, most seem to take the storm in stride, gathering sandbags and flashlight batteries ahead of the storm "just in case."

One notable event occurred in the Seacliff neighborhood yesterday as residents were evacuated in an abundance of caution after a fissure was discovered in the hillside, prompting concern over the potential for the hill to slide.
The fissure was discovered prior to the storm's arrival and promptly covered with tarps to avoid any further damage from the impending heavy rain.
An update from Mayor Tom Butt via his E-Forum today said the fissure likely happened years ago.

"Although recently activated by extensive rain, the slide fissures and scarps above Seaview Drive have been observable from space in Google Earth and Google Maps for years," the mayor wrote.
With Richmond's rain total currently at 12.51 inches and more storms ahead with the potential for more heavy rain, it's probably a good idea to keep those storm drains clear, hang on to the flashlight batteries, and if you think you need sandbags, visit the Richmond Corp Yard on Harbour Way north of Ohio Avenue.
How did your area fare in the storm? Let us know in the comment section below if you had storm damage we missed!