News
WCCUSD starts the new school year with challenges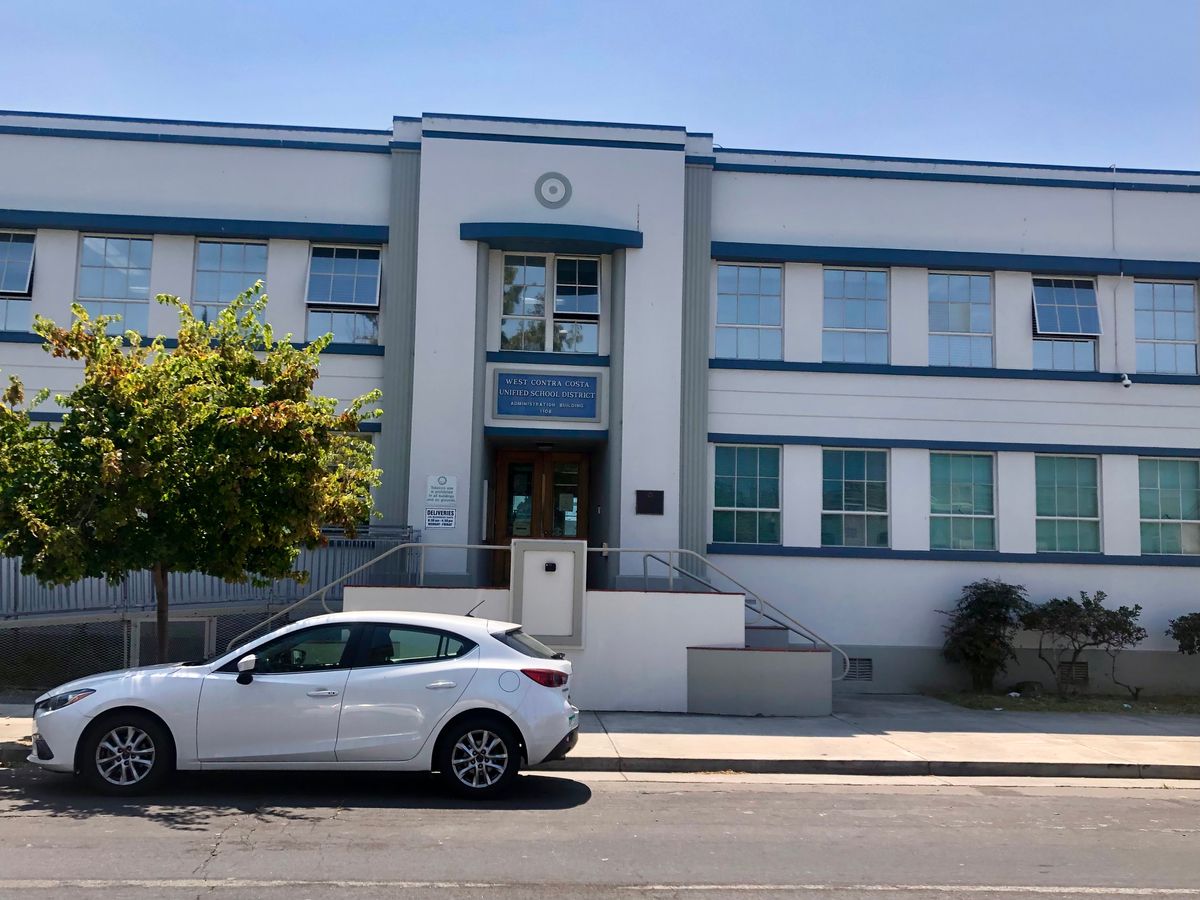 Officials from West Contra Costa Unified School District say they started their school year with 80 teacher vacancies and may need to "shuffle teachers" during the first few weeks of school to help fill in the gaps.
According to EdSource, the shortage comes after 100 teachers left their positions at the end of the last school year, and 200 additional teachers vacated the year before leaving the 30,000-student district that includes Richmond, El Cerrito, San Pablo, Pinole, Hercules, and El Sobrante, working to hire enough teachers to fill classrooms.
Despite hosting job fairs and embarking on a media campaign to recruit new teachers, the district failed to attract enough new hires to fill all the vacancies before the start of school.
The district's human resource page lists numerous job opportunities well into the second week of the new school year, showing a variety of positions waiting to be filled.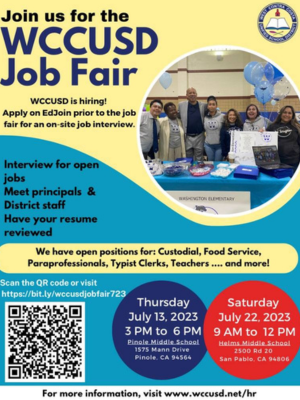 Elizabeth Sanders, spokesperson for WCCUSD, said that as of Aug. 15, the district had 99 teacher vacancies out of about 1,500 certificated positions consisting mainly of teachers. That number also included open positions for counselors, librarians, and instructional coaches
Sanders said the district has temporarily reassigned instructional coaches and other teachers on special assignments as new teachers are hired and processed. The district is also relying on substitute teachers and retired educators to fill in the gaps.
But a teacher shortage isn't the only issue facing WCCUSD.

According to reports, the problem-plagued district could run out of money during the 2023-24 school year and face a state take over as it works to mitigate ever-increasing debt, declining enrollment, and test scores.
Last February, teachers voted on a new contract, narrowly avoiding a strike and embracing the new concept of "community schools" offering wellness centers, mental health counseling, and youth leadership development.
In a newsletter from February, union President John Zabala said the district had tentatively agreed to a 7% raise for this year (retroactive to July 1) and a 7.5% increase for next July and also agreed to UTR's proposal for Community Schools, which prioritizes "physically and emotionally safe schools," "permanent, certified educators in every classroom" and "uplifting community voices through shared decision making."
In May, relatively new WCCUSD Superintendent Keneth Hurst told ABC 7 he had concerns but felt his hands were tied. Hurst's said he recommended cutting 86 full-time teacher roles, some of which were vacant. Hurst said he was asked to look somewhere else to cut and is now looking into cutting contractors and student programs.
In June, Richmond Confidential reported the district had avoided budget cuts but was facing insolvency, citing declining enrollment, expiring funds, and increasing costs as contributing factors.
WCCUSD School Board meets tomorrow, August 23, at 6:30 p.m. For information on how to attend, click here and here to see the agenda.
---
Help keep our content free for all!
Click to become a Grandview Supporter here. Grandview is an independent, journalist-run publication exclusively covering Richmond, CA. Copyright © 2023 Grandview Independent, all rights reserved.