News
Tiny house village proposed at vacant city-owned lot across from GRIP center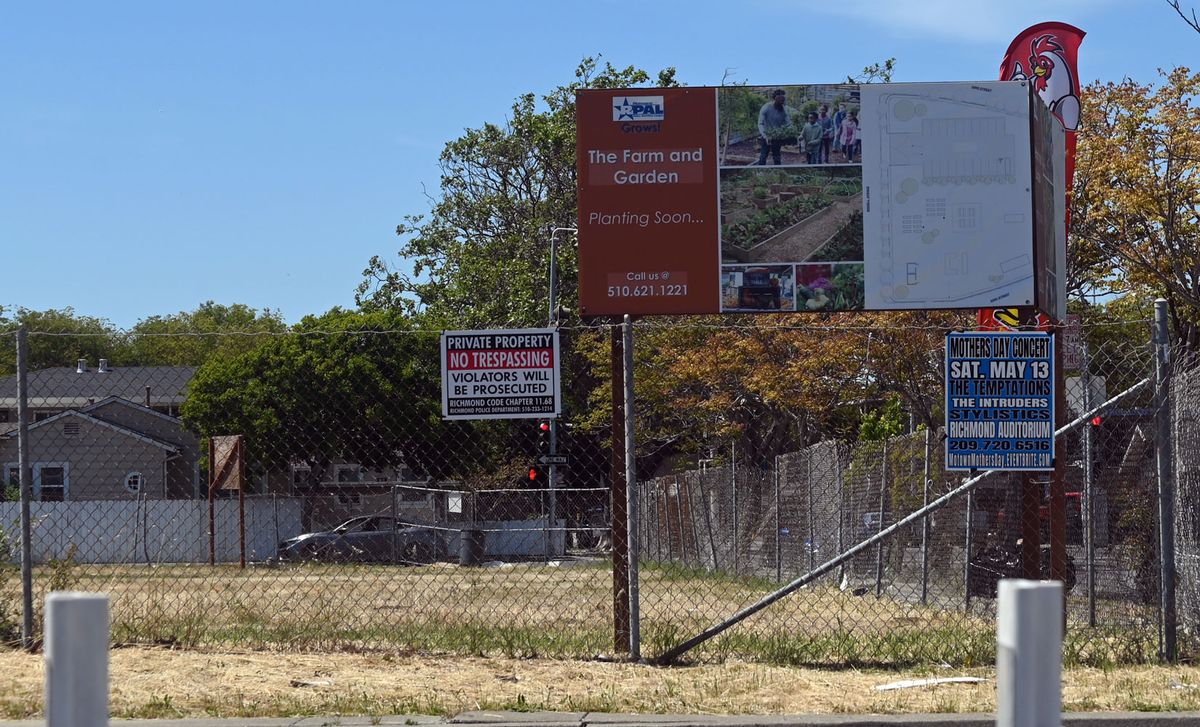 A half dozen nonprofits are drumming up support for a proposed tiny house village on a vacant city-owned lot on Bissell Avenue.
The Richmond Tiny House Village Farm and Garden Project pilot project would initially create six tiny homes on trailers for Richmond young people aged 18-24 on land leased to the Richmond Police Activities League at 22nd Street and Bissell Avenue.
Each unit will have its own small house, said Tiny Village Spirit Coordinator Sally Hindman, who helped create a similar village for young people near the Oakland Coliseum.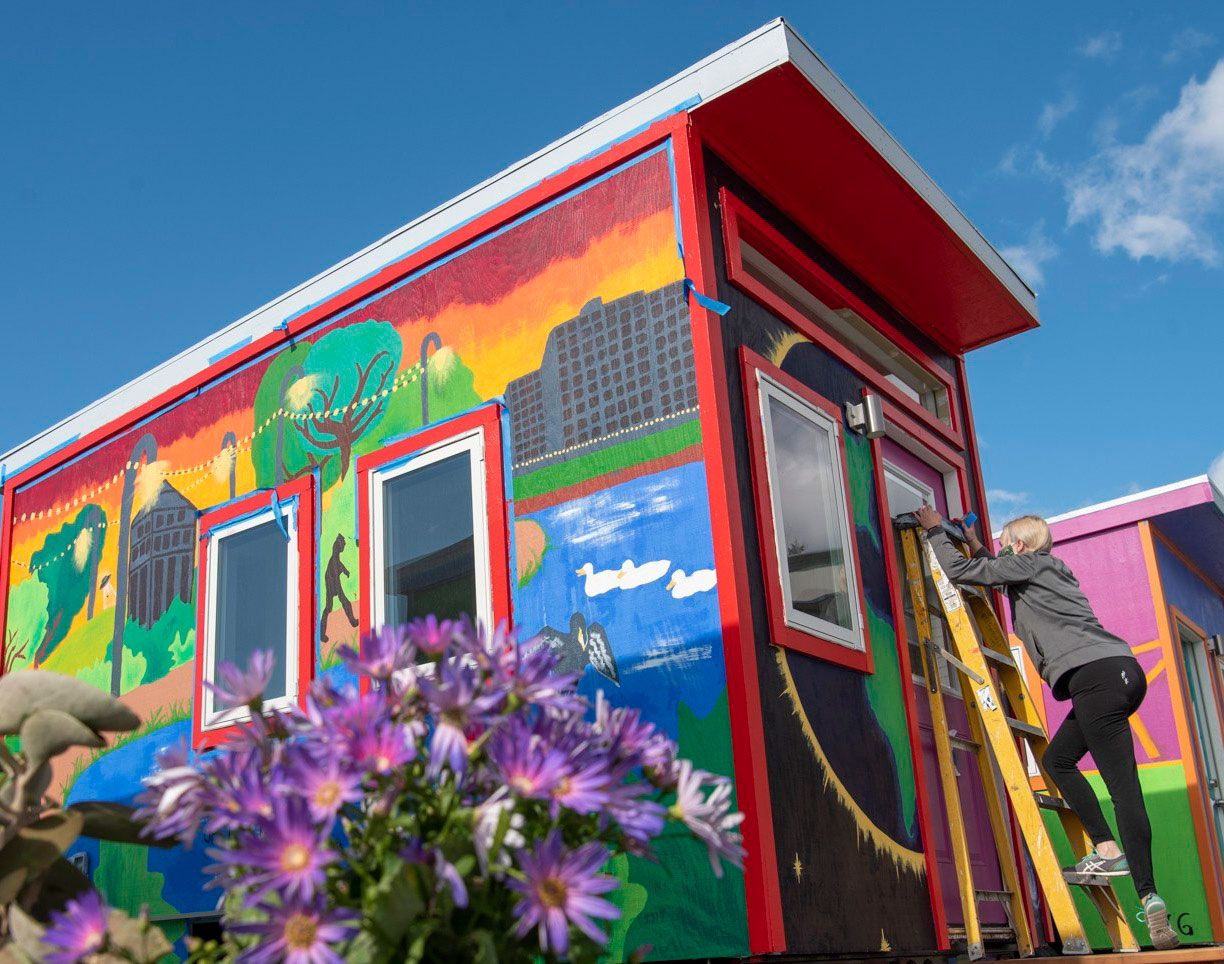 "They will have a shared kitchen and shared bathrooms. They will all do chores. There is a lot of structure. This is not going to be a loosey-goosey operation," Hindman said.
The project will be operated as a transitional-aged emergency shelter for Richmond youth, not an emergency shelter for Berkeley or West Contra County youth. The project would add six more houses in the second year if neighborhood councils and stakeholders felt good about the village after a year.
Young people can stay for two years or until they are placed into permanent housing.
"If all goes as we hope, it will double the number of dedicated emergency housing units for Richmond young people, which is 12 units through Calli House," she said.
All the youth who live in the village will come from the HUD-mandated Contra Costa County Coordinated Entry System.
At the Oakland Tiny Village Spirt project, Forty-five interfaith congratulations and 4,000 community volunteers worked all through Covid building village, increasing the amount of dedicated housing for young people in Alameda County and Oakland by a third.
"Our project in Oakland was the first legal tiny house village in the east bay and was also Oakland's first tiny house village. So we had this experience of working together building this incredibly successful tiny house community," Hindman said.
SOS Richmond, which has faced pushback from residents as it sought to create homeless interventions in neighborhoods across Richmond, invited the nonprofit to organize a tiny house village in Richmond.
"The idea that they had was that RPAL had this amazing land and this amazing program that there could be a super exciting collaboration that could come through the leadership of RPAL," Hindman said.
SOS Richmond's plans to house homeless people in recreational vehicles on church property were unpopular with many neighbors.
Last year the Richmond City Council had to abandon plans to create sanctioned RV parking sites in multiple locations, including Hilltop Mall and Civic Center Plaza.
Six agencies will come together to support the tiny home village. Hope Solutions will take care of case management and housing navigation. Tiny Village Spirt and RPAL are handling project management for the project. The University of San Francisco Architecture and Community Design Program is developing site plans.
The site will have three main components, a parking lot with 27 parking spots. Seven will be used for the tiny house village, and 20 will be used for the RPAL center, according to Acasio Kouromenos, a USF Architecture student who devised the site plan. The lower section of the property will contain 63 planters to grow food.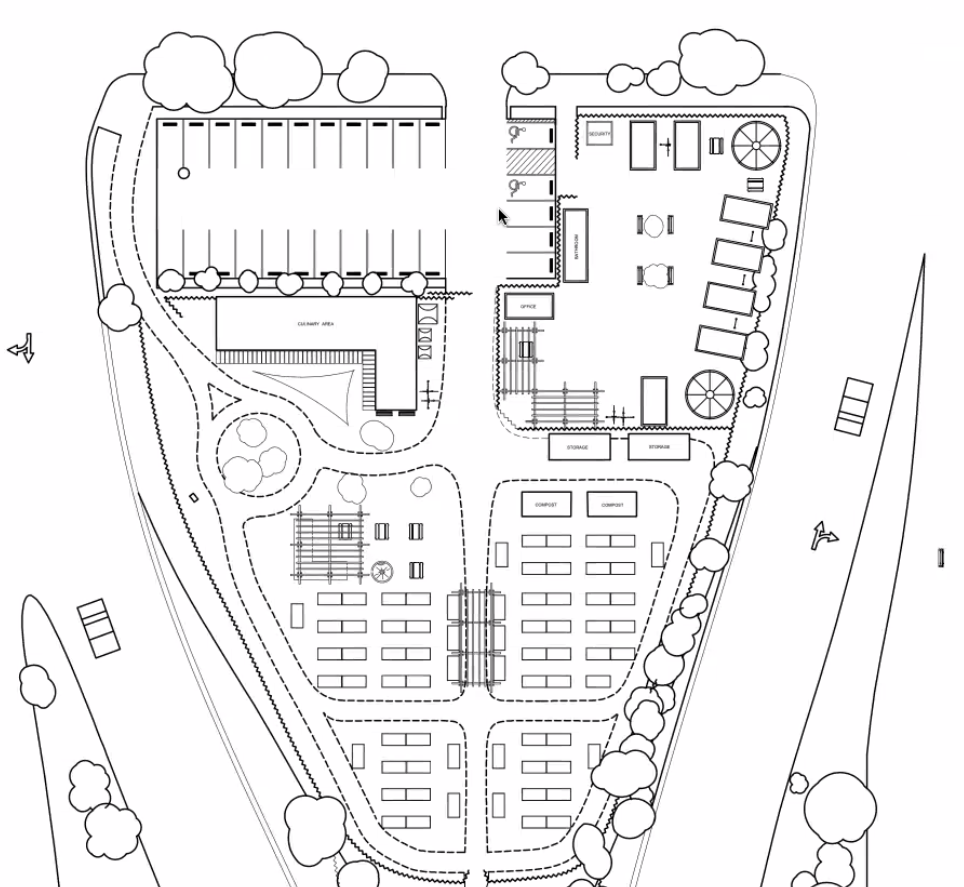 "The tiny houses are 8 feet by 10 feet on the northeast section of the site. There will be two community yurts," Kouromenos said.
Richmond Police Activities League Executive Director Larry Lewis said the project's goal is to move young people into permanent housing and permanent jobs so they can be well-rounded adults in the future.
"The intent is to have young people working the land overseeing the lot and learning other skills at RPAL and other nonprofits," Lewis said.
Lewis said RPAL is seeking the community's support before it requests an amended lease agreement from the city council.
"Our lease agreement had a notation that said if a developer came into the city and wanted to develop a lot at 22nd and Bissell, the city would revisit our lease agreement," Lewis said. "We decided to beat any development to the spot and bring in the possibility of providing temporary housing for youth."
Toryanna Finley, a lead organizer with Tiny Home Spirit, witnessed many people suffering from homelessness and said she would like to see tiny home villages all over Richmond.
"I watch people I grew up with who chose the streets or gang life because they felt they would have a home or shelter. We are trying to get the youth away from this," Finley said.
"If we had something like these tiny home villages, it would give them emergency housing and access to case management," she said.
Inti Gonzalez, a youth organizer for Tiny House Spirit, shared her housing struggles and lack of support from her family.
"I, just like most homeless youth, don't have the support of family," Gonzalez said. "Housing is difficult and very important, especially for youth who are more vulnerable. Once you go out into the world and start out homeless, it is a very bad place to start. We could really make more of an impact before they fall into that pit."
Tiny House Spirit hopes to break ground on June 10 and open the village in July 2024.
For more information or to make a contribution, visit https://youthspiritartworks.org/