Lots of great events coming up in Richmond, so check it out: Cinco de Mayo, Motown Mother's Day, summer programs, and more!
Cinco de Mayo
Celebrate Cinco de Mayo in style at the annual festival in Richmond! Join us on May 7, 2023, from 10:00 AM to 5:00 PM, on 23rd Street between Clinton Ave. and Rheem Ave. for a day filled with food, music, and live entertainment for the whole family. Indulge in delicious Mexican and other Latin American cuisines from a variety of food vendors and trucks, with options for all taste buds. Groove to the rhythm of the music and enjoy live entertainment from local performers. Bring your family and friends to enjoy the lively atmosphere and cultural activities. Admission is free, and there will be plenty of activities for all ages. Make sure to bring your dancing shoes and an appetite for fun! We encourage you to take public transportation or carpool to reduce traffic and parking congestion. Don't miss out on this fantastic celebration of Cinco de Mayo in Richmond.
Point Richmond Gallery Presents Arts of Point Richmond Group Show "Faces and Places"
The jury selected art from over 25 artists, which include sculpture, photography + painting. Images of Point Richmond Architecture, Landscape + local who's - who are playful, serious, and amazing!
Point Richmond Gallery open weekends 1-5 + by appointment.
Margi Sullivan 415.286.6298 margisullivan@gmail.com
Mother's Day Motown Celebration!
Featuring Temptations, Intruders, and a surprise guest! PLUS, the Bay Area's own Lionel Burns!
Come get your old-school groove on with your friends and family for a Mother's Day celebration to remember! Saturday, May 13, 2023 Doors 5:00pm Show 6:30 pm TICKETS: BALCONY $45.00-55.00 through April 30th $60.00 starting May 1st. DRESS CIRCLE $65.00 through April 30th $75.00 starting May 1st ONE TABLE SEAT $100.00 FRONT ROW TABLE SEAT $150.00 Food and drinks are available for purchase. Vendors or questions call (209)720-6516
Richmond Neighborhood Coordinating Council
The Richmond Neighborhood Coordinating Council provides a forum for Neighborhood Councils to exchange or pool ideas on community issues, to help solve neighborhood problems, and to function as a resource for information concerning public and private agencies, city government, and the legislative process. General meeting: May 8th  Agenda
First annual Citywide Garage Sale
Saturday, May 13, 2023,
9:00 am – 3:00 pm.
Richmond Recreation Adult Fitness Program
https://www.ci.richmond.ca.us/1011/Adult-Programs
The adult fitness program is now back! The monthly fitness pass is only $5 for Richmond residents and $6.25 for non-Richmond residents! Enroll today and take a step towards a healthier, happier you! Call 510-620-6793 for more information
Craneway Pavilion
SATURDAY MAY 6th, 2023
LIFE HOUSE AGENCY PRESENTS: GREAT CHEFS & WINERIES
Featuring Bay Areas' TOWER OF POWER
For almost 70 years, Lifehouse has been dedicated to ensuring that individuals with intellectual and developmental disabilities are accepted, have a place in our community, and are able to lead full lives. Our annual Great Chefs & Wineries event is a celebration of the people we support and the community that so graciously lifts us up. We hope that you will join us for great food, fine wine, and world-class entertainment as we raise funds to make certain that Lifehouse is able to continue its vital mission and commitment to our community.

Summer Soccer
Score big this summer with our Youth Soccer League 8v8! Registration is open now, but don't wait too long - the deadline to register is May 20! From June 17 to July 29, join us on Saturdays from 9:00 A.M. to 5:00 P.M. for U-6 to U-18. Practice is also available on Tuesdays or Thursdays from 5:00 P.M. to 9:00 P.M. Get ready to show off your skills and make new friends on the field. For more information, give us a call at (510) 620-6793.

Urban Tilth's 2023 Summer Youth Apprentice
Join the Urban Tilth Summer Youth Apprentice Program (SYAP) 2023 for a life-changing summer work experience! The SYAP is now open for enrollment, and we are inviting West Contra Costa youth between the ages of 15-19 years to participate. Urban Tilth SYAP is a unique program that provides an opportunity for young people to develop their leadership skills, enhance their communication skills, and gain life-changing experiences. Participants will receive training and mentorship from experienced professionals and engage in various community outreach activities. Urban Tilth will be hosting 40 West County youth at
community garden, creek restoration, and farming sites across Richmond, CA where the youth will spend 6 weeks (100 hrs) learning about environmental justice, food justice, and food sovereignty and working alongside our staff to steward the land and cultivate resources for the Richmond community!
The program will run from July 5th, 2023, to August 11th, 2023, and will feature a series of workshops, activities, and projects designed to empower young people and help them become agents of change in their communities. Upon completion of the 100 hrs of the program, youth will receive a $1,500.00 stipend.
If you are interested in joining SYAP 2023, please visit the Urban Tilth website for more information and to fill out the application form. The application deadline is by Wednesday, May 31st, 2023, so don't delay!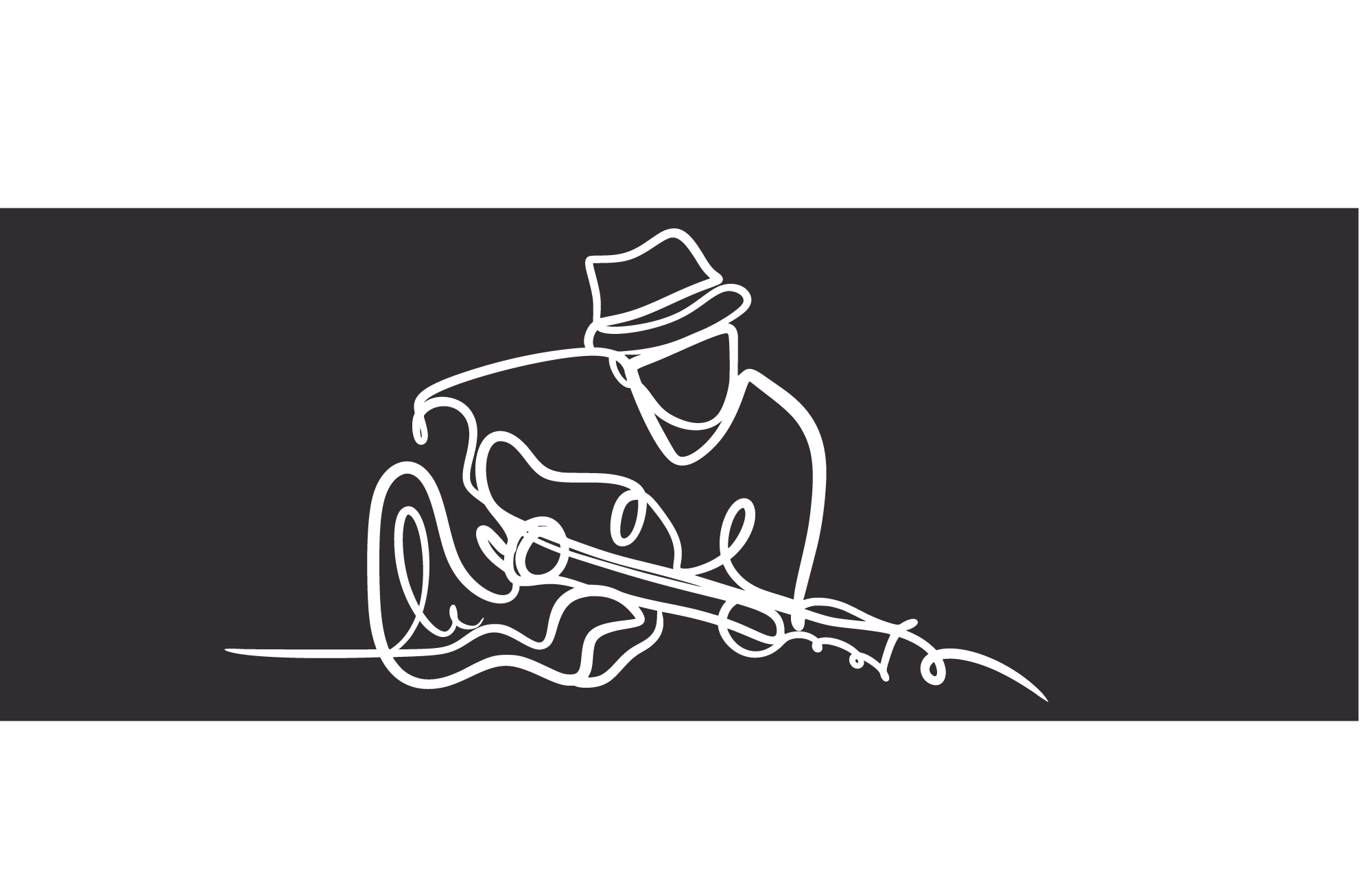 Up & Under Pub
TRIVIA NIGHT!
Every Tuesday, 7:00 pm – 9:00 pm
Baltic Kiss
JAM NIGHT
Mon, May 1, 2023 8:00 PM
Join us most Mondays for Jam Night and enjoy a night of local musicians doing what they do best!
CALIFORNIA BLUE RUNNERS
Wednesday, May 3, 2023
8:00 PM  11:55 PM

GUERRILLA KARAOKE WITH FESTER
Thursday, May 4, 2023
8:00 PM  11:55 PM
CHEF TONY'S BIRTHDAY WEEKEND WITH TOM FINCH GROUP KEVIN MEADE & HIGHWAY 1
Saturday, May 6, 2023
8:00 PM  11:55 PM
---
Rigger's Loft Wine Company
ALI & MARK BAND
Friday, May 5, 2023
6:00 PM  9:00 PM
FROM FOLK TO FUNK… JANIS JOPLIN, THE EAGLES, ELTON JOHN…. The Ali & Mark Band is a high-energy, crowd-pleasing, Bay Area acoustic band. Covering everything from folk to funk, their mission is to play great music for fantastic people. They play tunes from all decades by artists like Janis Joplin, Led Zeppelin, The Beatles, The Eagles, Elton John, Pearl Jam, Aretha Franklin, and Dolly Parton, just to name a few. Ali's bluesy, Joplin-like vocals and Mark's tasty guitar playing will leave you wanting more!

JINX JONES, JAZZ GUITARIST
Saturday, May 6, 2023
2:00 PM  5:00 PM
GUITAR VIRTUOSO, SEAMLESSLY MOVES FROM ROCKABILLY TO JAZZ TO TWANG AND BACK AGAIN
Jinx Jones, a guitar virtuoso, seamlessly moves from rockabilly to jazz to twang and back again, sometimes in the same song! He dazzles…while launching melodic lines consisting of standards by Montgomery, Kessel, Lionel Hampton and Benny Goodman. "The one thing that remains consistent throughout Jones' multi-stylistic journey is the grace and finesse of his virtuoso playing." (SF Chronicle)
NORMAN COLLINS BAND
Sunday, May 7, 2023
2:00 PM  5:00 PM
ROCK, BLUES, AND COUNTRY
A Nashville native, Norman Collins has performed with such luminaries as Jimmy Buffet, John Hiatt, and Hank Ballard. His music is a stirring blend of Rock, Blues, and Country. Sit back and relax as stories unfold with touching and gripping music and lyrics about everyday people and events.
SATCHMO'S GHOST
Friday, May 12, 2023
6:00 PM  9:00 PM
SWING AND BLUES
Satchmo's Ghost is a swinging and bluesy band. Inspired by the "ghost" of Louis Armstrong and his passion for swing and blues, this 6-piece band often takes on a "big band" sound. The band's set list includes songs that have a punch to them and are easy to dance to. Yet, they clearly have an affinity for tasty, soulful blues tunes.
---
Grape Nest
Art Springs Jazz Quartet
May 6th 7 to 9 pm
---