News
St Francis Yacht Club Celebrates Richmond's DeWitt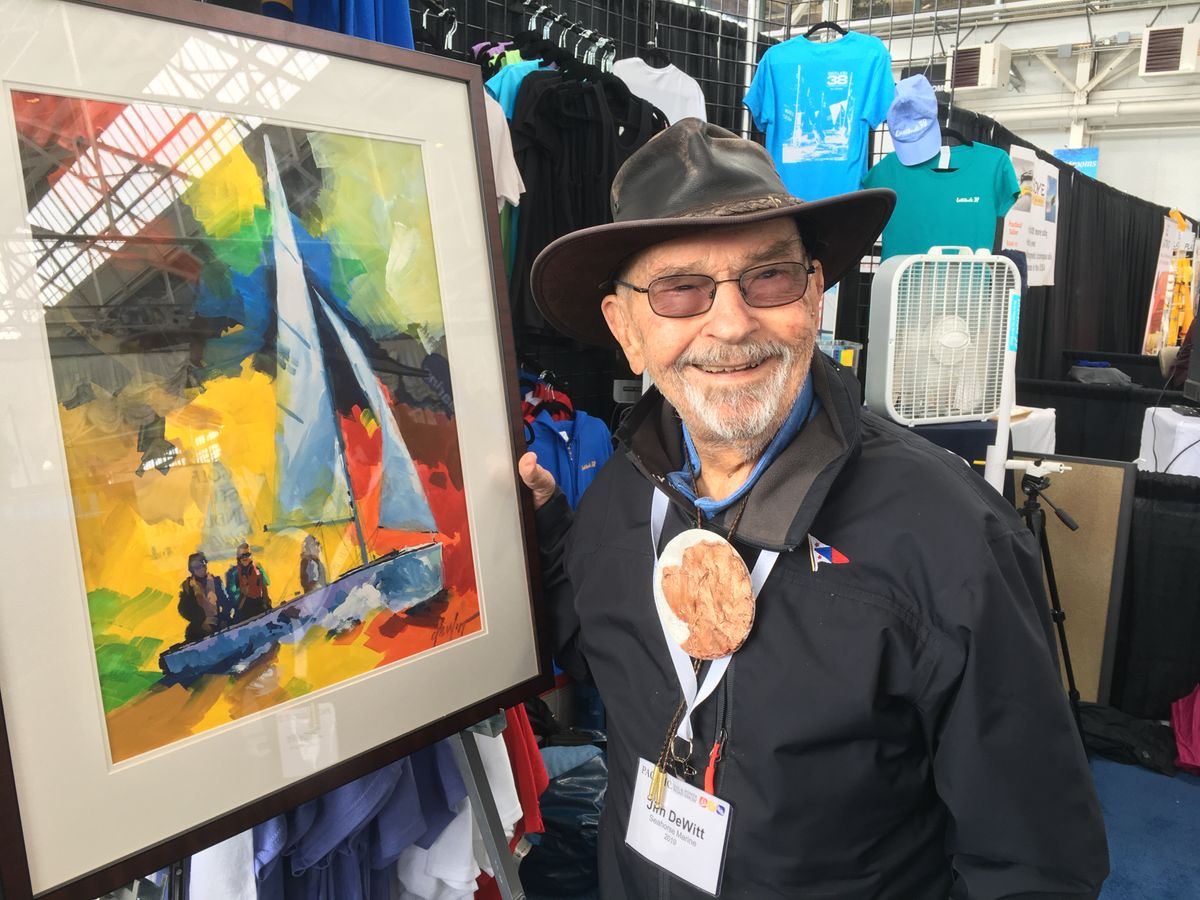 St. Francis Yacht Club is hosting an event honoring the life of Richmond artist Jim Dewitt which includes a luncheon and "celebration of a life well sailed and painted."

DeWitt passed away in November at the age of 92.
Well-known in the sailing world as a racer, artist, and sailmaker, DeWitt was born in Oakland in 1930 and had two early loves; art and racing boats. He spent his early days sailing on Lake Merritt and later worked as a lifeguard.

Following graduation from Oakland High School, DeWitt studied art at the California College of Arts and Crafts, and at the Los Angeles Art Center in Pasadena, California, where he perfected his painting skills and combined his interests by focusing his art on his favorite subjects of boats, and marinescapes.
In 1950 Jim married Dorothy May Swinson, and, in 1960, he opened DeWitt Sails in Richmond, later moving the business to a building in Brickyard Cove which included an artist studio.
Continuing to find time to sail and race, DeWitt won the North American Men's Sailing Championship in 1963, and in 1992, and he was recognized as the top American Marine Artist by The America's Cup Gallery in San Diego.
In addition to shows and exhibitions in San Diego, San Francisco, New York, and Newport, Rhode Island, DeWitt has exhibited in a number of galleries and museums, bringing his vivid paintings to larger audiences worldwide.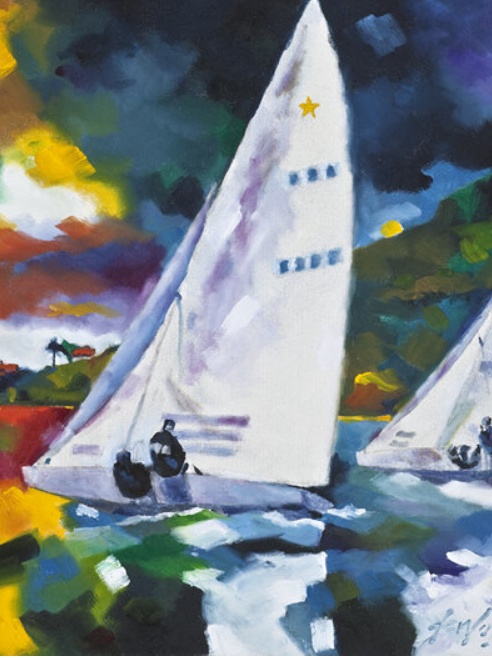 What: Jimmy DeWitt Day, Wednesday Yachting Luncheon,
When: February 8, Noon
Where: St Francis Yacht Club 8-Bells Celebration of a Life Well Sailed & Painted

If you go: Bring your boats, flowers, DeWitt objects, and especially your stories to share. The WYL will be followed by a 2 p.m. parade of boats approaching from the east, for a starboard rounding of the "B" and northward – as guests drop flowers.

To see more from artist Jim Dewitt, visit https://www.jimdewitt.com/shop