News
Richmond Firefighters battle encampment blaze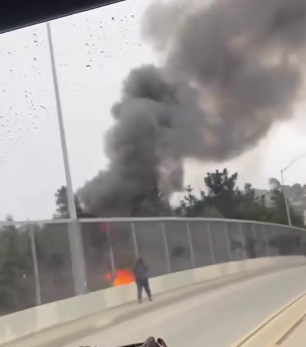 Richmond Firefighters responded to calls for an encampment fire in the East Richmond neighborhood alongside the I- 80 freeway Sunday morning.
The fire, which sent black smoke billowing through the neighborhood mid-Sunday morning, led firefighters to an encampment adjacent to I-80 at the Solano Street overpass, where crews worked to extinguish the blaze.
There were no reported injuries, and the occupants of the encampment were not on the scene when the crew arrived to extinguish the fire. Firefighters said the fire was likely caused by someone cooking or trying to create heat at the encampment, but the source has yet to be determined.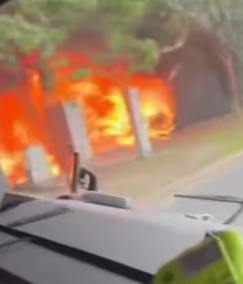 Firefighters say they investigate all suspicious fires in the city and homeless encampments are investigated upon request, or if the fire causes significant damage or injury.
https://www.youtube.com/shorts/sPW7kBBknqg

By late afternoon today, the smell of burnt materials was still in the air, and incinerated items littered the area.