News
Nevin Plaza renovation continues, developers look forward to construction of second building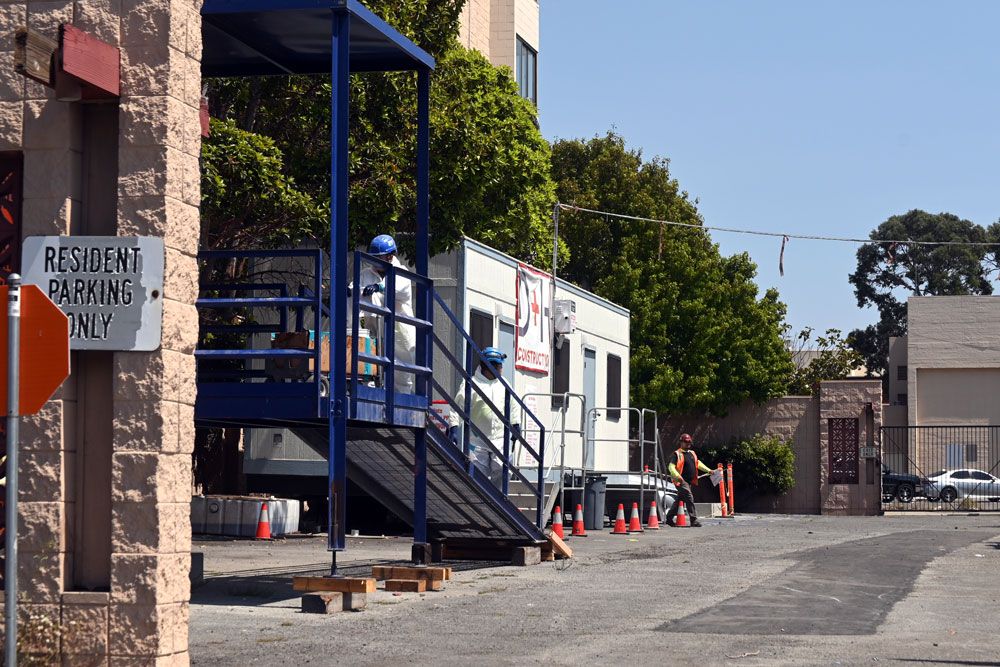 The first round of apartment renovations at the senior affordable housing community Nevin Plaza is expected to be completed soon, with residents moving back into their units in October.
Construction began in March of this year on the first phase of the Nevin Plaza project, which will completely renovate the existing seven-story building near the Civic Center at 2400 Nevin Ave.
The project's general contractor began demolition and hazardous material abatement in the common areas and cleared out 18 vacant units, according to an update provided by the project's consultant, Brian Swartz.
"They began work on 36 units, which included demolition, abatement, plumbing, framing, HVAC, electrical, drywalling, and all flooring and doors. Creating new units as they moved from unit to unit," Swartz said.
Workers will then move on to renovate another 32 units and slowly make their way through the building to allow residents to relocate on the property and then move back into their rehabbed units.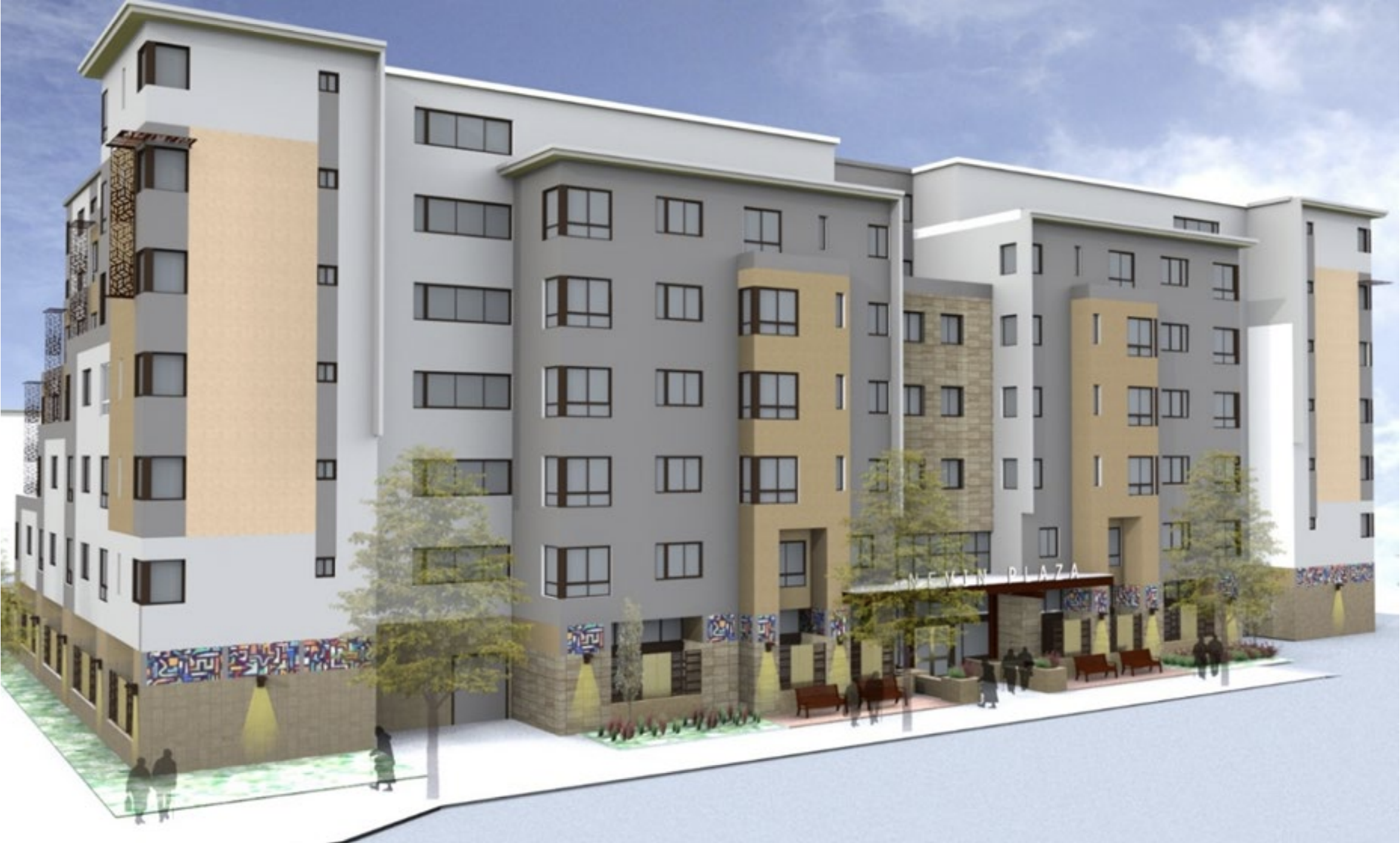 Swartz said the team is pleased with how the Nevin Plaza project is progressing despite a slight delay caused by a sewage line issue.
"It will be an issue with all phases of the project, but once we understand how to solve it in phase one, it will enable us to move through it quicker in future phases," Swartz said.
The next part of the project will construct a new building with 80-100 additional affordable units on a vacant lot behind the current Nevin Plaza building.
Both projects will continue to be for seniors and people with special needs. A new shared entrance on 25th Street will serve the two buildings, with offices for resident services and property management. The buildings will both have large multipurpose rooms that face an interior courtyard.
The project includes city-required public art installations that will be incorporated into areas accessible to the public. EAH Housing selected artists with ties to Richmond to create art inside the building and a project on the exterior of the building between the first and second floors.
"We narrowed it down to three artists. One of which will be doing art that will be seen in the interior of the building. Another artist will be doing tiles in between the first and second floor," Swartz said.
Swartz said RAH housing will work with the NIAD Art Center to create artistic and attractive fencing around the property. NIAD is a Richmond art studio and gallery that supports artists with disabilities.
The plaza's renovation, which calls for an updated exterior with new windows, is expected to be completed by January 2025.
---
Help keep our content free for all!
Click to become a Grandview Supporter here. Grandview is an independent, journalist-run publication exclusively covering Richmond, CA. Copyright © 2023 Grandview Independent, all rights reserved.