News
Richmond in a pickle: controversial sport sparks debate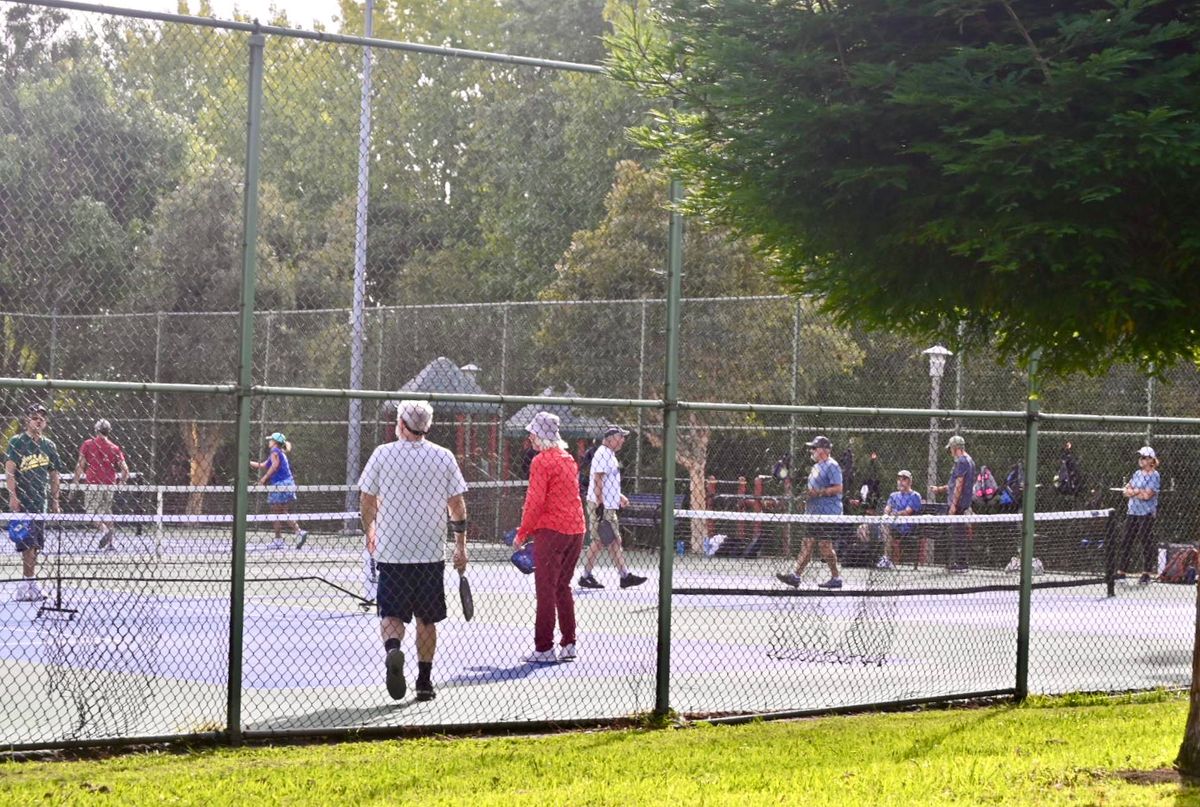 On a sunny Friday afternoon, a crowd of smiling, energetic people gathered at Booker T. Anderson Park on what appears to be a small, oddly marked tennis court. Armed with paddles reminiscent of ping pong, the volley begins, and the game is on, leaving the spectator with a few questions about what is taking place before them.
In case you haven't heard, pickleball has come to Richmond. The sport has been sweeping the nation in recent years, with courts quickly popping up in just about every community from coast to coast.
Still, some people haven't even heard of the sport and aren't sure what all the fuss is about.
Originally envisioned as a children's game, pickleball was created in 1965 on Bainbridge Island in Washington state. Last year, pickleball was named the official state sport of Washington and was listed as the fastest-growing sport in the United States three years in a row by the Sports and Fitness Industry Association. The sport is now estimated to have over 4.8 million players, and a professional pickleball association was formed in 2018.
According to pickleheads.com, "Pickleball is easy to learn, fun to play, and can be enjoyed well into one's later years, making it a popular sport among seniors."
Indeed, players 55 and up were the largest age bracket of pickleball players in 2021, comprising almost 20 percent of all participants, while players ages 18 to 34 were the second largest group, at 18.5% of participants.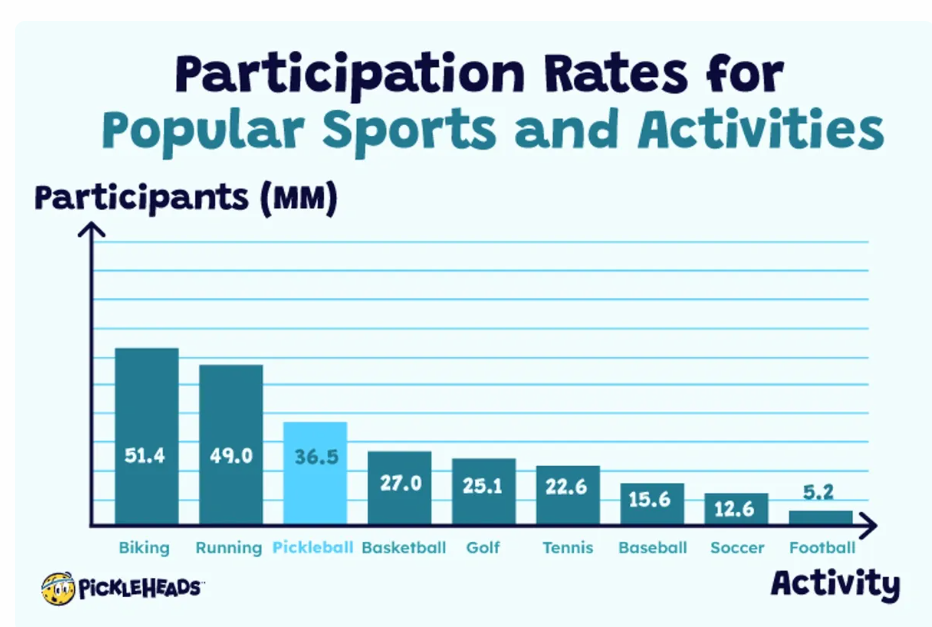 Darlene Rios Drapkin is a Pickleball Ambassador with the East Bay Pickleball Association.
"Pickleball is a gateway sport; it's easy to learn, it helps with hand-eye coordination, and it's good for kids and seniors alike. If you are an older person who can't play tennis anymore, you can still play pickleball because the movement isn't as brisk," Drapkin said.  
A few years ago, Drapkin pitched the idea of pickleball to the City of Richmond, asking where she could put pickleball courts in the city. Drapkin was told that the tennis courts at Booker T. Anderson Park could be utilized, so she fundraised to cover the expenses of resurfacing, installing poles, and painting the courts, which hosted its ribbon-cutting ceremony in June of this year.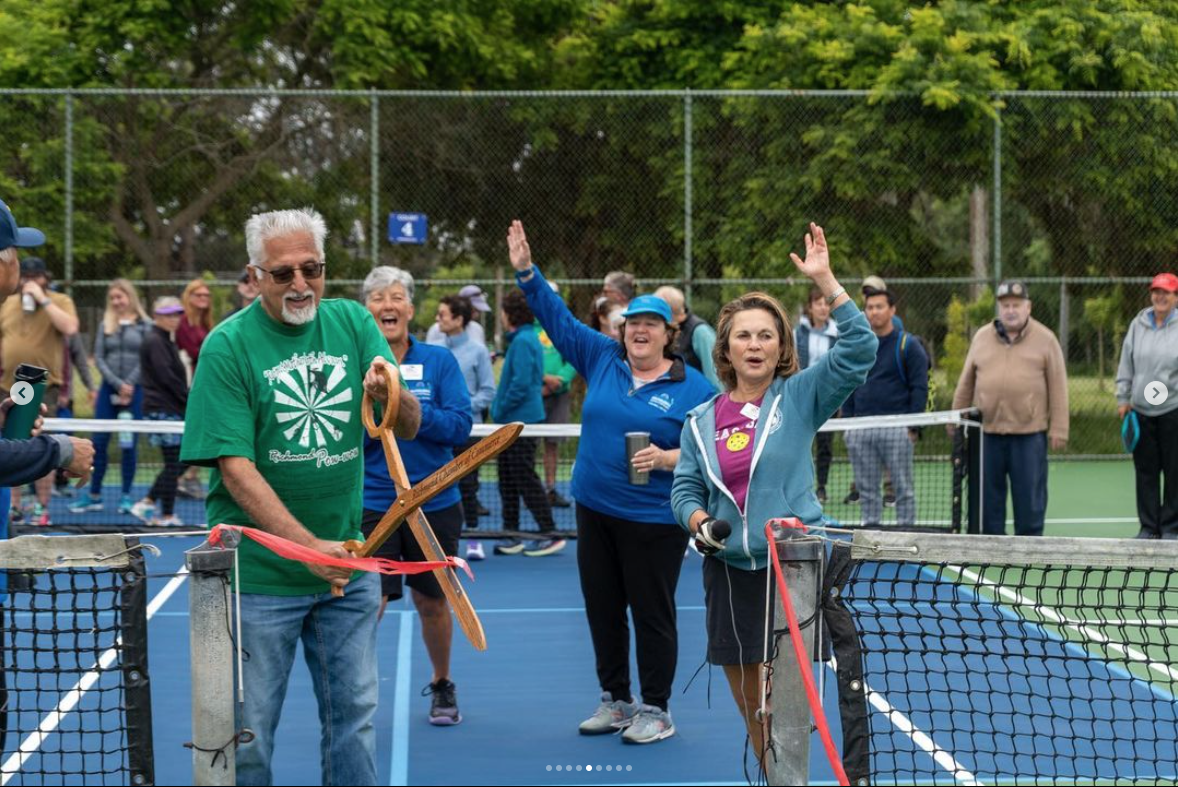 Local officials who are generally supportive of recreation and sports programs, typically citing them as important factors for good health and development, have yet to comment on pickleball's presence in Richmond.
Recently, a war of sorts has erupted over pickleball in Richmond, with those for and against the game's increasing presence squaring off on social media.
At the center of the controversy is a proposal for Richmond's Craneway Pavillion to host a pickleball club, which would require payment to use. That idea was shot down last month on the grounds that it "would not benefit the general public."
But that didn't end the debate.
One concern is that the sport's presence at the Craneway Pavillion could prevent other community events from being held in that space, catering only to a small number of people who play the sport.
Several people commenting on social media said a pickleball club at the Craneway Pavillion would be fine as long as the space remains flexible and open to hosting events that have traditionally been held there, such as Richmond's July 3 celebration and the always popular Rich City Roller's skating events.
Richmond resident Felix Hunziker said in a Facebook discussion that pickleball at the Craneway could help some bring customers to businesses who have been struggling.
"I love the Craneway as an event space, but there's no denying it's pretty dead down there most days. A pickleball pavilion would definitely energize the location and make the restaurant space go from scraping by to booming, not to mention bring more folks to the Rosie The Riveter Visitor Education Center. Hell, we'd probably get San Franciscans coming over on the ferry to play pickleball. If the pickleball people would just recognize the relatively few dates the larger community enjoys the Craneway (3rd of July, KPFA Craft Fair, CODEX, roller derby, etc) and contractually agree to roll up the nets and let those events happen, I think it'd be a win for everyone," Hunziker said.
Professional Pickleballer Michelle Christian Esquivel agrees the sport could bring more people to Richmond, potentially benefitting the city.
"Craneway Pickleball Pavilion isn't trying to take away from the events held at the Pavilion. All Craneway Pickleball Pavilion wants to do is bring really unique experience to the Richmond waterfront. So unique that people from all over the world would come visit. The events that are held at the Craneway Pavilion don't happen frequently/daily. Having a pickleball facility where hundreds of people come in and out of every day would completely enhance the city, county, and Bay Area," Esquivel said.
Still, some take issue with the problematic perception of pickleball in general, namely that it lacks diversity, and those who play it or promote it seem to hale from the likes of Marin County, Southern California, or other places where the perceived values may not align with some in Richmond. Also contentious is that the Craneway proposal included a usage fee, raising more questions about the accessibility and equity of the proposed Pickleball court.
"Richmond needs something that's going to serve the needs of the majority of the community, not just the wealthy folks taking over the waterfront areas," Robbie Sorensen said.
Mary Anna Rendon wrote, "Yes, not diverse at all. They should hold a town meeting for all to say no, we don't want this here."
"Yep. Out-of-towners from So Cal acting like they're doing us a favor. No concept or appreciation of our history at all," Rachel A. Grottke wrote.
Drapkin said this perception is a misnomer and calls pickleball "the great equalizer."
"Pickleball is good for Richmond on every level. It's for the rich, poor, young, and old, it's complete diversity. It's also completely affordable. Someone who can't afford to play tennis can play pickleball because it's cheaper.  You can get a Paddle for around twenty dollars," Drapkin said.
Drapkin said neighbors around the courts at Booker T. Anderson Park have been especially welcoming to her and pickleball.
"In other areas of the East Bay where there are courts, Oakland and Walnut Creek, we get complaints about the noise pickleball makes, but not in Richmond. The neighbors on the street near Booker T. Anderson Park have told me how glad they are we are there, that we have reactivated the area," Drapkin said.
Calls to the mayor's office for comment were not returned.
---
Help keep our content free for all!
Click to become a Grandview Supporter here. Grandview is an independent, journalist-run publication exclusively covering Richmond, CA. Copyright © 2023 Grandview Independent, all rights reserved.