News
Richmond News Briefs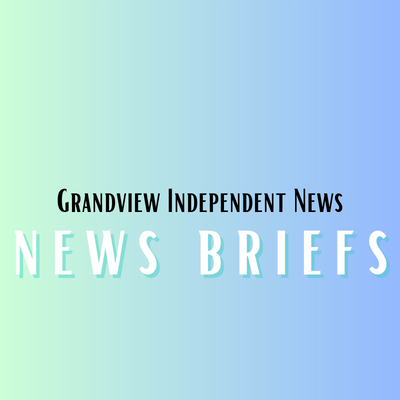 Pt. Richmond Music
announces 2023 Schedule
Our outdoor concert venue is at the corner of Park Place and Washington Avenue in historic downtown Point Richmond. Concerts are held on the second Friday of each Summer month through September, from 5:30 pm to 7:45 pm. We close the season with a final concert on the last Friday of September.For more information, visit: www.pointrichmondmusic.org/

Friday, June 9
Mandolin Manny
5:30p – 6:30p
I ko YaYa
6:45p – 7:45p
Friday, August 11
Paper Birds
5:30p – 6:30p
HowellDevine
6:45p – 7:45p

Friday, July 14
Blü Egyptian
5:30p – 6:30p
Barrio Manouche
6:45p – 7:45p

Friday, September 8
Lady Bianca
5:30p – 6:30p
Soji Sai Afrobeat
6:45p – 7:45p
---
UniverSoul Circus at Hilltop Mall May 18-26
For more information www.universoulcircus.com/
---
Richmond firefighters are proud to announce this year's Richmond Fire Department's Firefighter of the Year, Adam Ramirez.
The Kiwanis of Richmond held their annual Public Safety Awards Dinner, where he received his award. Adam is a Richmond native and works tirelessly not only on the job but in his personal life to influence those around him in a positive way.
Adam is involved in and active with countless community programs like Moving Forward 510, the Richmond Youth Academy and the annual Richmond Fire and Police Toy Program, and multiple youth mentorship programs in our community, just to name a few. His positive attitude and dedication to improving himself and those around him are unmatched. When it comes to his work ethic, Firefighter Ramirez definitely isn't afraid to Fight Fire and Get Dirty. Congratulations, Adam; you are, without a doubt, well deserving of this award and an excellent representation of what Richmond firefighters stand for.
---
Richmond Promise to Hold Annual Scholar Celebration on Saturday, June 3 at Richmond's Civic Center Plaza
RICHMOND, CALIF. — Richmond Promise invites the community to join in celebrating its newest group of college-bound Scholars as the organization hosts its annual Scholar Celebration on Saturday, June 3, from 11 a.m. to 2 p.m. at Richmond's Civic Center Plaza.
The event is free and open to the public. 2023 marks the eighth year that Richmond Promise gathers the local community to celebrate its incoming class of Scholars. The event will feature performances by local artists, games, booths hosted by local colleges and universities, community resources, and a food truck in a college quad-style atmosphere.
"Welcoming students and families back to Civic Center Plaza in 2022 was a huge success, and we are looking forward to joining with the Richmond community once again as we celebrate our newest cohort of Richmond Promise Scholars," said Richmond Promise Executive Director Christopher Whitmore. "The Scholar Celebration is a great example of the tremendous energy and enthusiasm that exists for building a culture of postsecondary success in Richmond. We are excited to celebrate our student's accomplishments while also looking forward to supporting their journey that lies ahead."
Since its launch in 2016, Richmond Promise — a postsecondary access and success organization — has supported over 3,000 Richmond young people as they make their way to and through higher education. Richmond Promise currently serves more than 1,900 scholars who are pursuing associate and bachelor degrees, and career technical education certifications, at over 200 colleges and universities across the United States. The majority of Richmond Promise scholars identify as people of color, first-generation college students, and students from low-income backgrounds.

The Scholar Celebration serves as the Richmond Promise's largest event and a tradition that welcomes the newest cohort of Richmond youth to a community of local degree and certificate seekers who are supported through a multi-year scholarship and wraparound services. Organizations interested in sponsoring the event can contact Director of Development Maya Kamath at mkamath@richmondpromise.org. For more information on the Richmond Promise scholarship as well as the support services available for students, visit richmondpromise.org
---
Career Fair at Hilltop Community Church on Saturday, May 20th Hilltop Community Church and Fairmede-Hilltop Neighborhood Council are hosting a career fair
May 20, 2023, from 10:00 A.M.- 2:00 P.M. This event is taking place at Hilltop Community Church, located at 3118 Shane Dr. Richmond, CA 94806. For additional information, you can reach out via email at hilltopcares@gmail.com or by phone at (510) 223-2431.
---
Urban Tilth's 2023 Summer Youth apprentice program
Join the Urban Tilth Summer Youth Apprentice Program (SYAP) 2023 for a life-changing summer work experience!
The SYAP is now open for enrollment, and we are inviting West Contra Costa youth between the ages of 15-19 years to participate.
Urban Tilth SYAP is a unique program that provides an opportunity for young people to develop their leadership skills, enhance their communication skills and gain life-changing experiences. Participants will receive training and mentorship from experienced professionals and engage in various community outreach activities. Urban Tilth will be hosting 40 West County youth at
community garden, creek restoration, and farming sites across Richmond, CA where the youth will spend 6-weeks (100 hrs) learning about environmental justice, food justice, and food sovereignty and working alongside our staff to steward the land and cultivate resources for Richmond community!

The program will run from July 5th, 2023, to August 11th, 2023, and will feature a series of workshops, activities, and projects designed to empower young people and help them become agents of change in their communities. Upon completion of the 100 hrs of the program, youth will receive a $1,500.00 stipend.

If you are interested in joining SYAP 2023, please visit Urban Tilth's website for more information and to fill out the application form. The application deadline is by Wednesday, May 31st, 2023, so don't delay!
When: July 5th, 2023, to August 11th, 2023
Where: In 2023, we will be hosting youth apprentices in the following Project Areas:
North Richmond Farm: 323 Brookside Drive, North Richmond
Fruit Tree Orchard For All and Farm Stands at locations throughout Richmond
Greenway Community Gardens: 16th Street and 6th Street along the Richmond Greenway
Watershed Restoration Crew: Various locations along Wildcat Creek & Cerrito Creek
Ujima "Collective Work and Responsibility": Crescent Park Apartment
Community Garden

We look forward to welcoming the West Contra Costa youth to SYAP 2023 and supporting their journey toward personal growth and community impact.
For more information, contact: info@urbantilth.org
Important Links: https://urbantilth.org/urban-tilths-2023-summer-youth-apprentice-program-applications-are-now-open/
---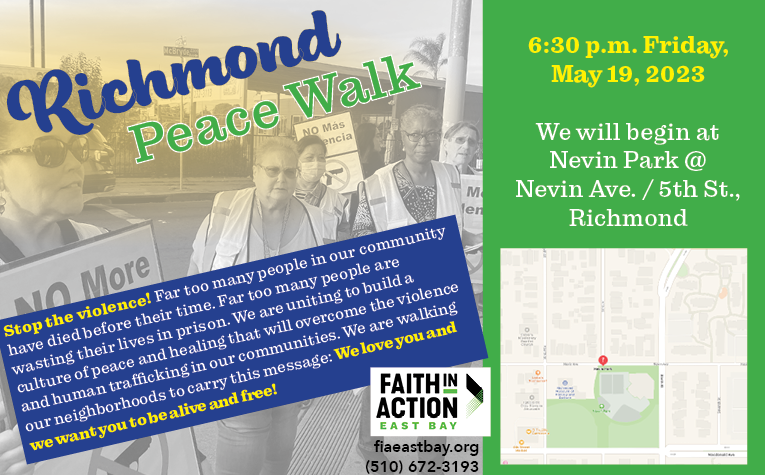 ---