Richmond business owner robbed at gunpoint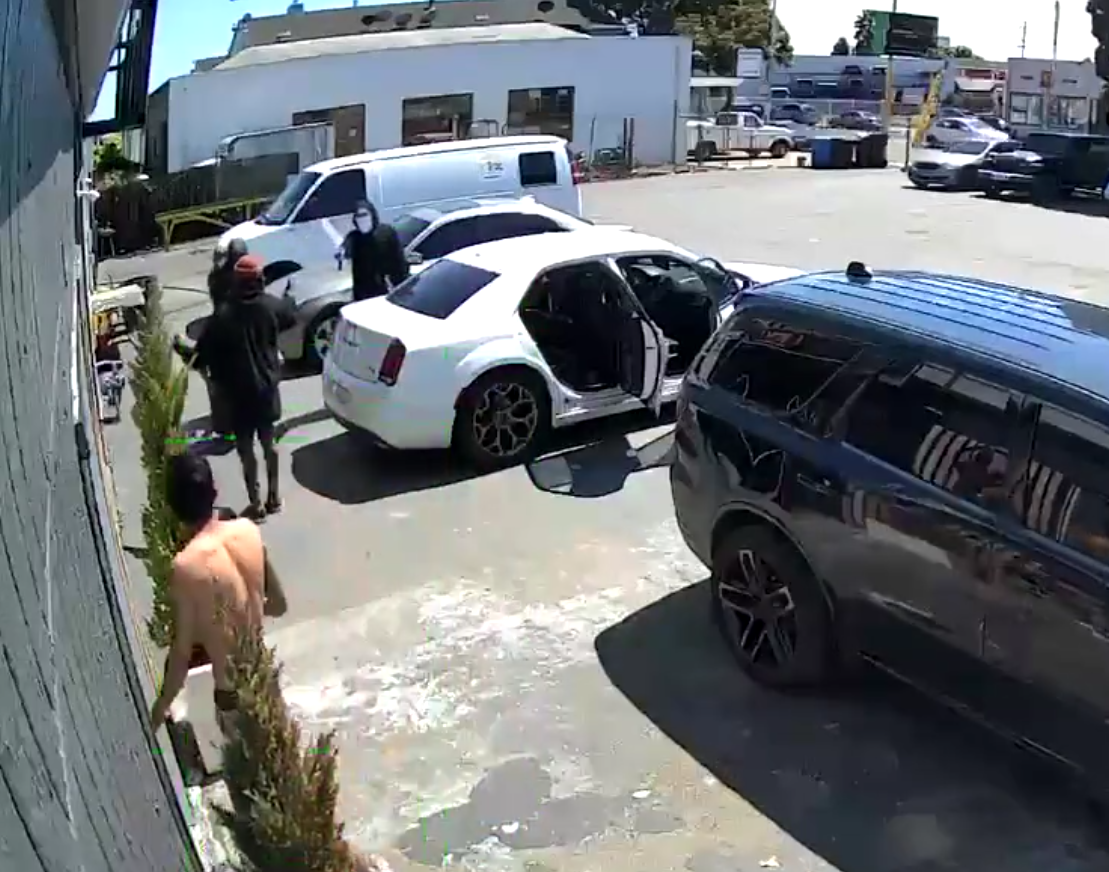 A San Pablo Avenue business owner was robbed at gunpoint Friday afternoon after three masked men emerged from a car in the business's parking lot and entered the building.
The owner of Master Tint, located at 12654 San Pablo Ave, was stripped of his Louis Vutton wallet, a bracelet valued at $27oo, and an iPad by armed robbers who entered the business just before 3 pm Friday, according to reports from KTVU.
A video circulating on Twitter shows a white Chrysler 300 pulling into the parking lot and three masked men with guns rushing into the business and tussling with the owner.
Richmond Police Department received calls from an employee stating the store was being robbed by someone with a gun, according to dispatch records.
Witnesses say the car fled southbound on San Pablo Avenue.