News
Sideshows are the main event in Richmond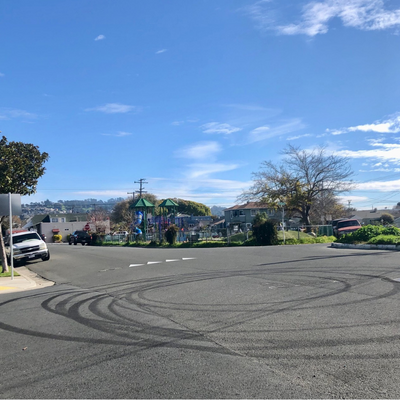 Richmond was the location of several sideshows over the weekend, attracting hundreds of cars and groups of onlookers between Friday and Sunday night as police worked to stop the shows and disperse crowds.

Officers responded to 45th and Macdonald after a group of about fifty cars gathered in what appeared to be preparation for a sideshow. Officers dispersed the group but later received reports of nearly 300 vehicles caravanning towards Hilltop mall, where police were able to head them off and prevent the sideshow.

According to the Richmond police log, a person suffering from a gunshot wound was driven to Kaiser in Richmond seeking treatment, where Richmond Police determined the injury happened during a sideshow in Oakland.

Officers also responded to a report of numerous vehicles driving recklessly and "spinning donuts" in the 1300 block of Canal Blvd.

Police were called to the 4800 block of Central Ave. on Sunday for reports of a slideshow with about 200 vehicles involved. The group was successfully dispersed but continued to try to relocate to various locations throughout the city for the next hour.