News
Richmond Firefighters Local 188 annual toy drive draws help from a local school and businesses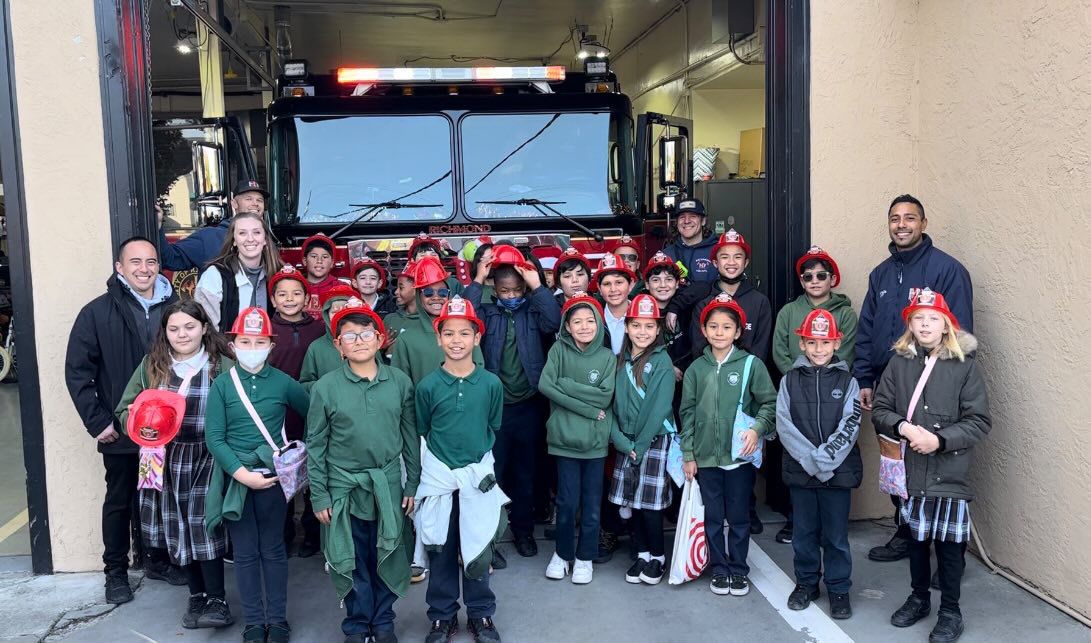 Students from St. David School made a visit to Station 66 this week contributing toys and a little Christmas cheer to Richmond Firefighters Local 188's annual holiday toy program which serves Richmond families in need.

The offerings, collected as part of a school project aimed to contribute to the annual firefighter toy drive, were delivered yesterday by hand with students and faculty trekking on foot to the fire station on Clinton Avenue.

School secretary Gabriella Garrido said she had about a month to collect the offerings from the school community. St. David of Wales, located on Esmond Avenue, is a small school of 170 students, mostly from Richmond neighborhoods. "The whole school teamed up with Station 66. We had the kids walk over and deliver the toys, but the Transitional Kindergarten kids were so little, so they drove the fire truck up to the school," said Garrido.
Each year in November, families in need sign up for the program outlining their needs, family size, and age of children. "We collect toys all year long, but mainly during the months of November and December. Toys barrels are placed at all 7 Richmond fire stations and as well as the RPD headquarters office," said Kyle Mallinger from Richmond Firefighters Local 188.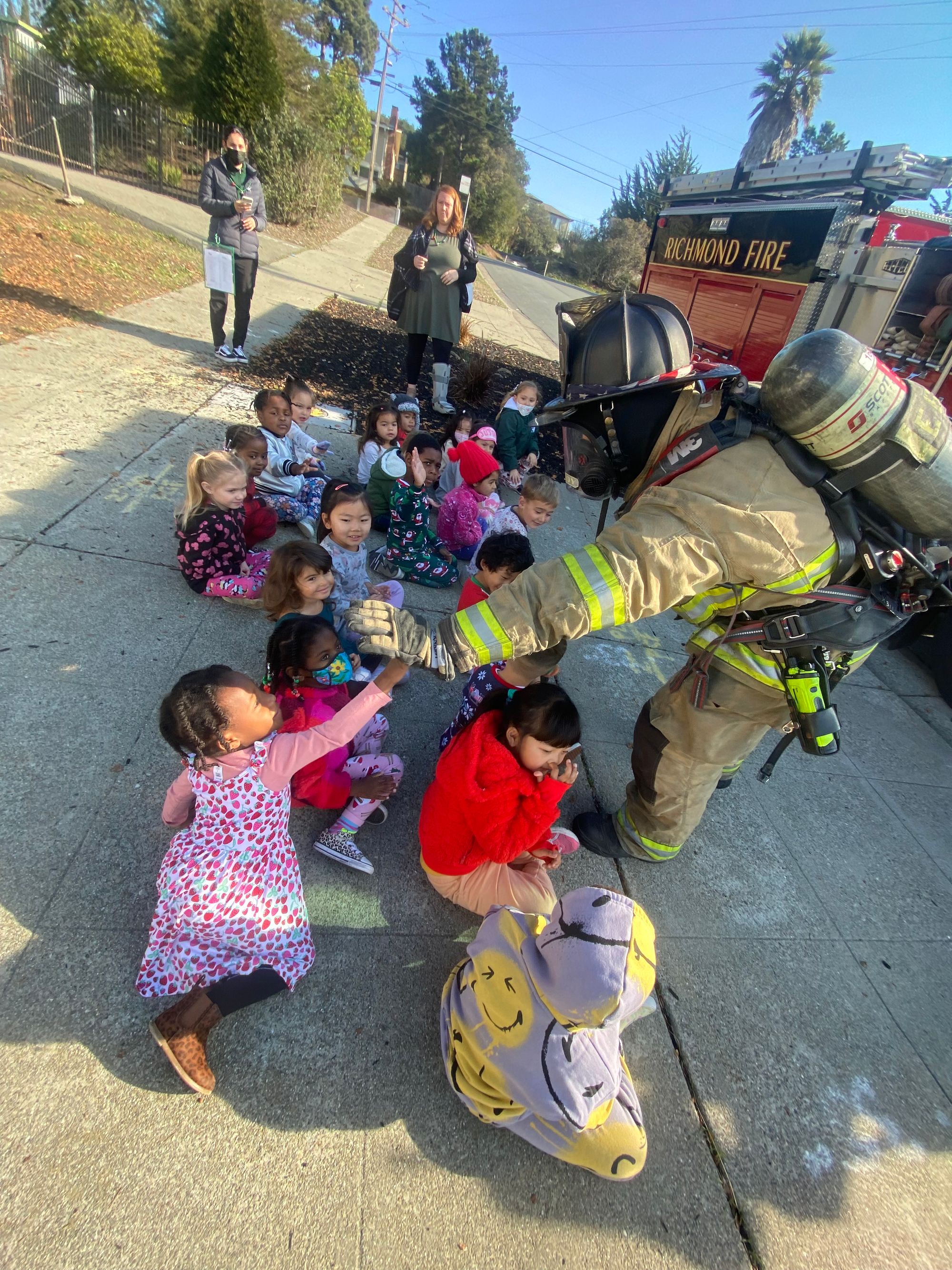 "This year, the Factory Bar also asked for a barrel to collect toys, and it's been a huge success. Tomorrow Dec. 17, the toys will be distributed to the preselected families at Levonya DeJean Middle School on Macdonald Avenue. Families will get toys, and a holiday food basket complete with everything needed to make a holiday dinner, and other families will receive a new bike and helmet through the bike program," said Mallinger.

A raffle fundraiser to raise money to purchase more toys was also held at East Brothers Beer Co. a few weeks back. That event raised nearly $3200 and was organized by members Marcus Faumui and Adam Ramirez, who both were born and raised in Richmond.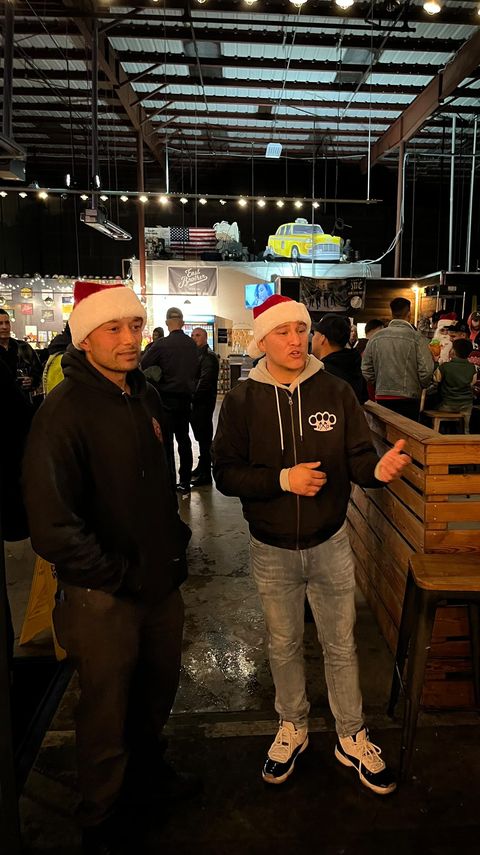 The firefighter's toy program has a long history in Richmond.

Back in 1989, Richmond firefighter Rod Woods (now retired) saw the need in the community and organized a small local toy drive to help families during the holidays. At the same time and separately, the Richmond Police Department also saw the need in the community, but their focus was on providing families with food for that special meal.

After many years of growing their separate programs, and having outgrown the space at the Booker T. Anderson Community Center where the event took place, Fire and Police decided to unite as one entity and file for non-profit status so they could get corporate sponsors to help more families. Chevron Fire also stepped up and continues their support.

"Rod Woods was the heart and soul of the program. His outgoing personality, and ability to talk people into giving support in many forms is sorely missed," said Mallinger.

"I just want to thank the Richmond community for all the support of this program, as it is here for you. This year we hope to help over 500 families in need right here in Richmond. It's amazing to see this program still going strong and growing every year, especially 33 years later. It honestly wouldn't be possible without your help (the community's) and the help of our amazing volunteers. Thank you," said Marcus Faumui, Program President.