News
Richmond Art Center to host a forum on missing Fencelines artwork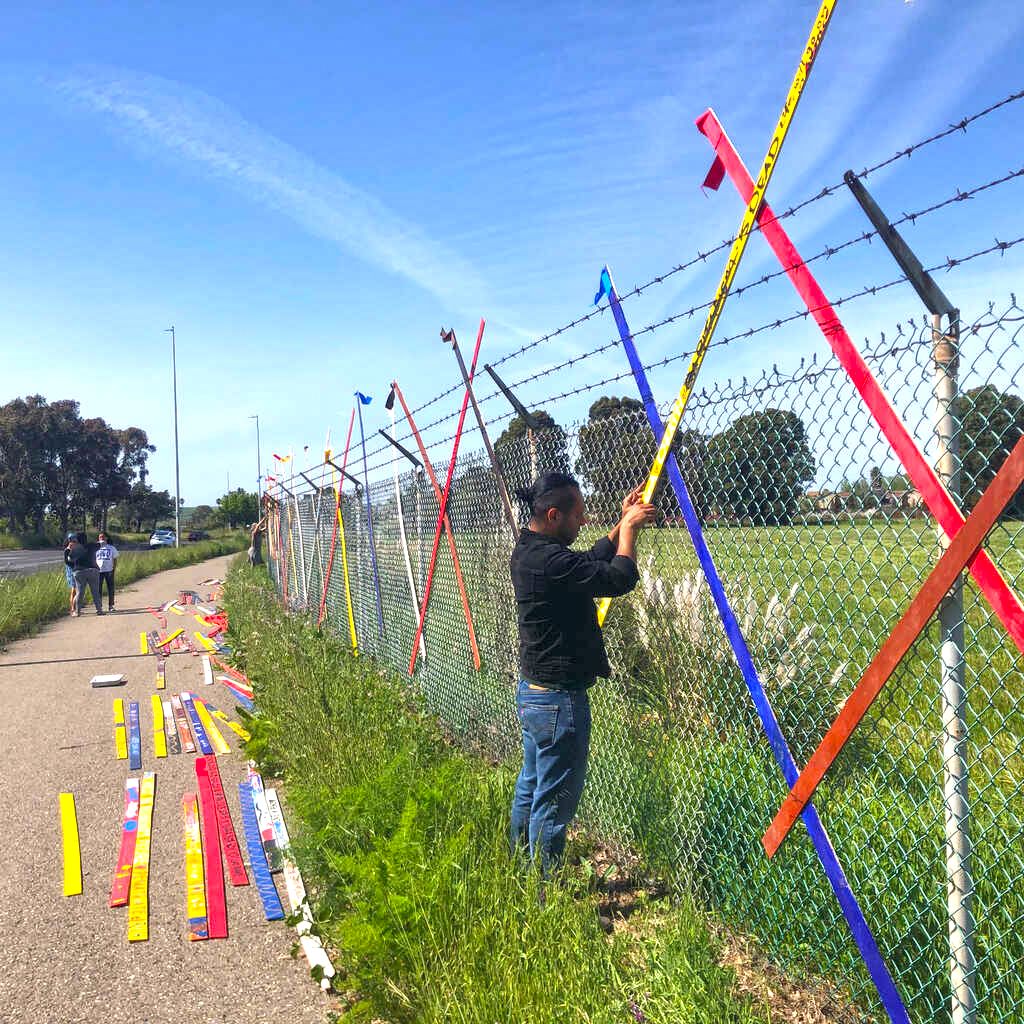 The Richmond Art Center is inviting the community to learn about a missing public artwork during a Fencelines Community Forum at the center today at noon.
The Fencelines – A Collective Monument to Resilience artwork is made up of hundreds of painted fence slats with messages from the community. It was reportedly taken last month from a fence on the Richmond Parkway near the Bay Trail, according to a statement from the art center.
"We are seeking the public's help in locating hundreds of 'slat' painted wood art pieces. It is believed the art pieces were stolen or deliberately removed between the evening of May 15 and May 16," the statement said.
The Fencelines project was installed by local artists and activists Graham L.P. Princess Robinson, Gita Khandagle, and members of the Richmond community on Earth Day, April 22, and reportedly went missing less than a month later.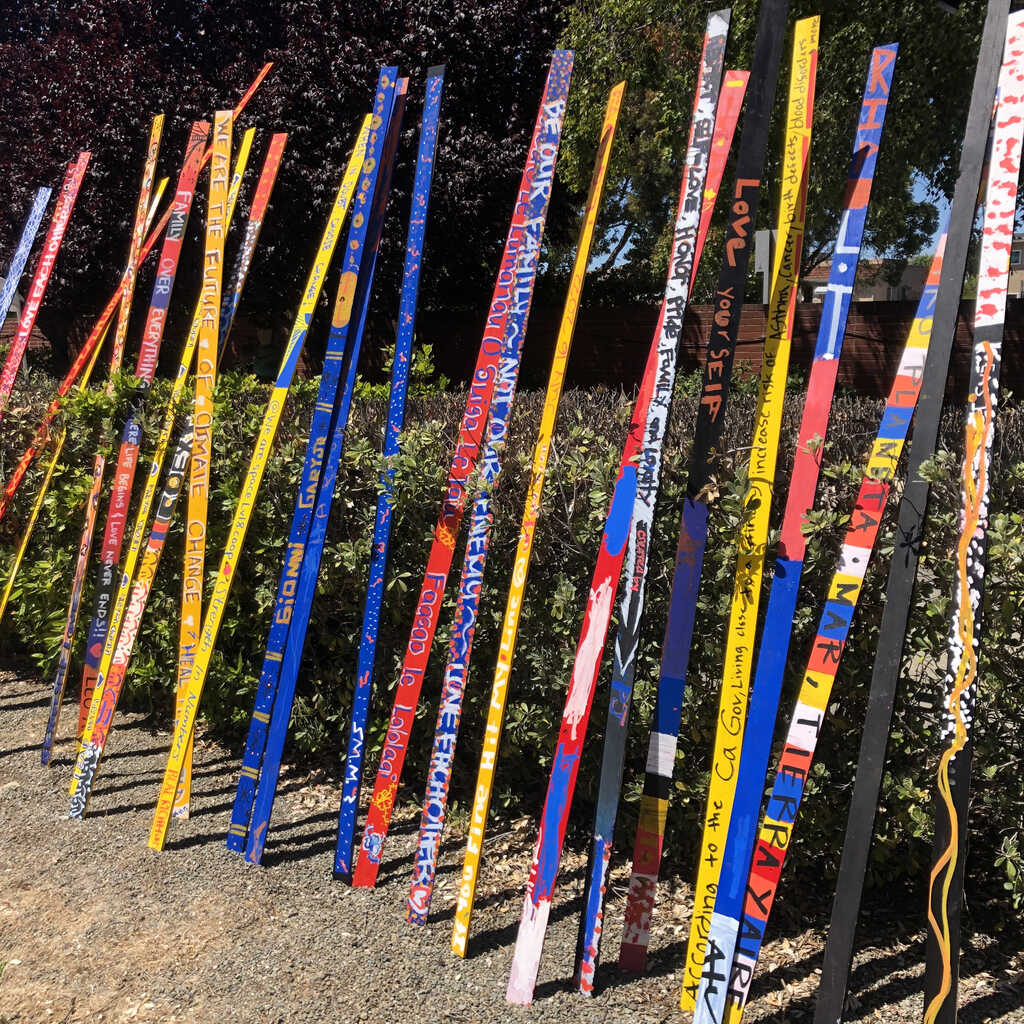 "The Fencelines installation brought together messages from the community: messages of hope, of unity, and of care for our living world, and calling for accountability from Chevron for generations of polluting the community's air, water, land and people," the project team wrote.
The Fencelines team said it collaborated with the Richmond Art Center, Richmond Our Power Coalition, and Richmond LAND to use art to engage the community in reflecting on Richmond's historical environmental injustices.
Community members and families attended workshops at Richmond Art Center to create hundreds of painted wooden slats in 2021. These slats were then displayed in an exhibition at the center, allowing participants to see their customized slats on display.
"Collectively and in community with paint and words, we built a Monument to Richmond's Resilience in the ongoing struggle for environmental justice. In what we must understand as an attempt to silence our voices and erase our stories, the Fencelines public art has been completely disappeared," the team wrote.
This isn't the first time the art center has had to deal with missing art. A U-haul truck containing a 12-foot-high statue of Leonard Peltier was stolen and then recovered after the artwork appeared in an exhibit at the center.
People attending the forum will be able to paint new art pieces, which organizers say will take a stand against the attempts to erase their stories
The Richmond Art Center is located at 2540 Barrett Ave. If you have seen any of the art pieces from the project or have any information about their location, please contact Roberto Martinez at roberto@richmondartcenter.org