News
Bicycle advocacy group works to save Richmond Bridge path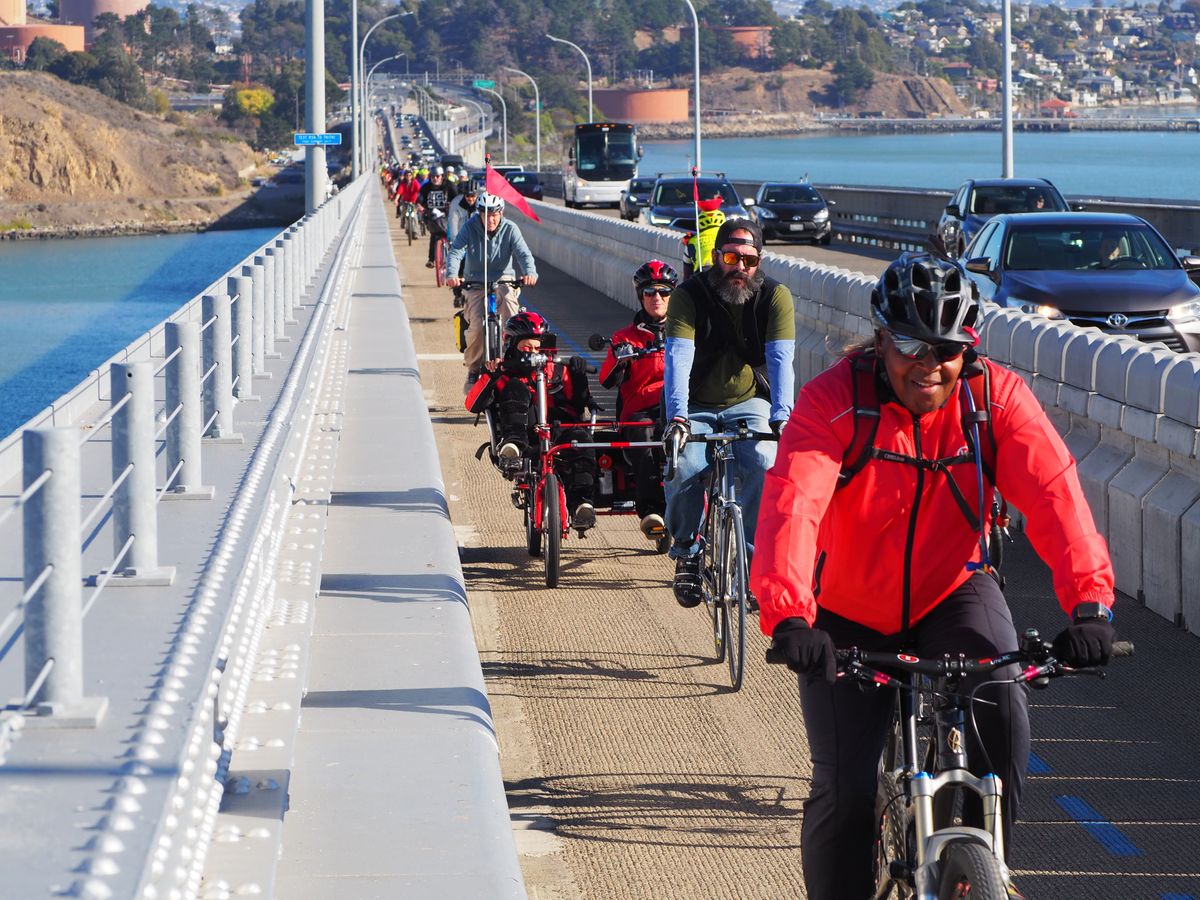 As the Richmond-San Rafael Bridge bicycle and pedestrian pilot project comes to an end, local bicycle advocacy organization Rich City Rides has launched a petition drive to save the trail.
The $20 million six-mile bicycle and pedestrian path opened as a Caltrans and Metropolitan Transportation Commission pilot project in 2019. The path connects the San Francisco Bay Trail in Contra Costa County to Marin County and is often blamed for traffic congestion during the morning commute.
The 10-foot wide, two-way path on the bridge's upper deck is separated from traffic by a movable concrete barrier system similar to the one installed on the Golden Gate Bridge. The path was created on the shoulder of the bridge, and the two existing travel lanes were preserved.
The trail is not just a path but a lifeline for countless cyclists, outdoor enthusiasts, and commuters embracing a healthy, cost-saving green mode of transportation, said Najari Smith, executive director of Rich City Rides.
"Individuals should have the right to choose healthy, non-sedentary modes of commuting, promoting their well-being and contributing to a more sustainable and active lifestyle," Smith said.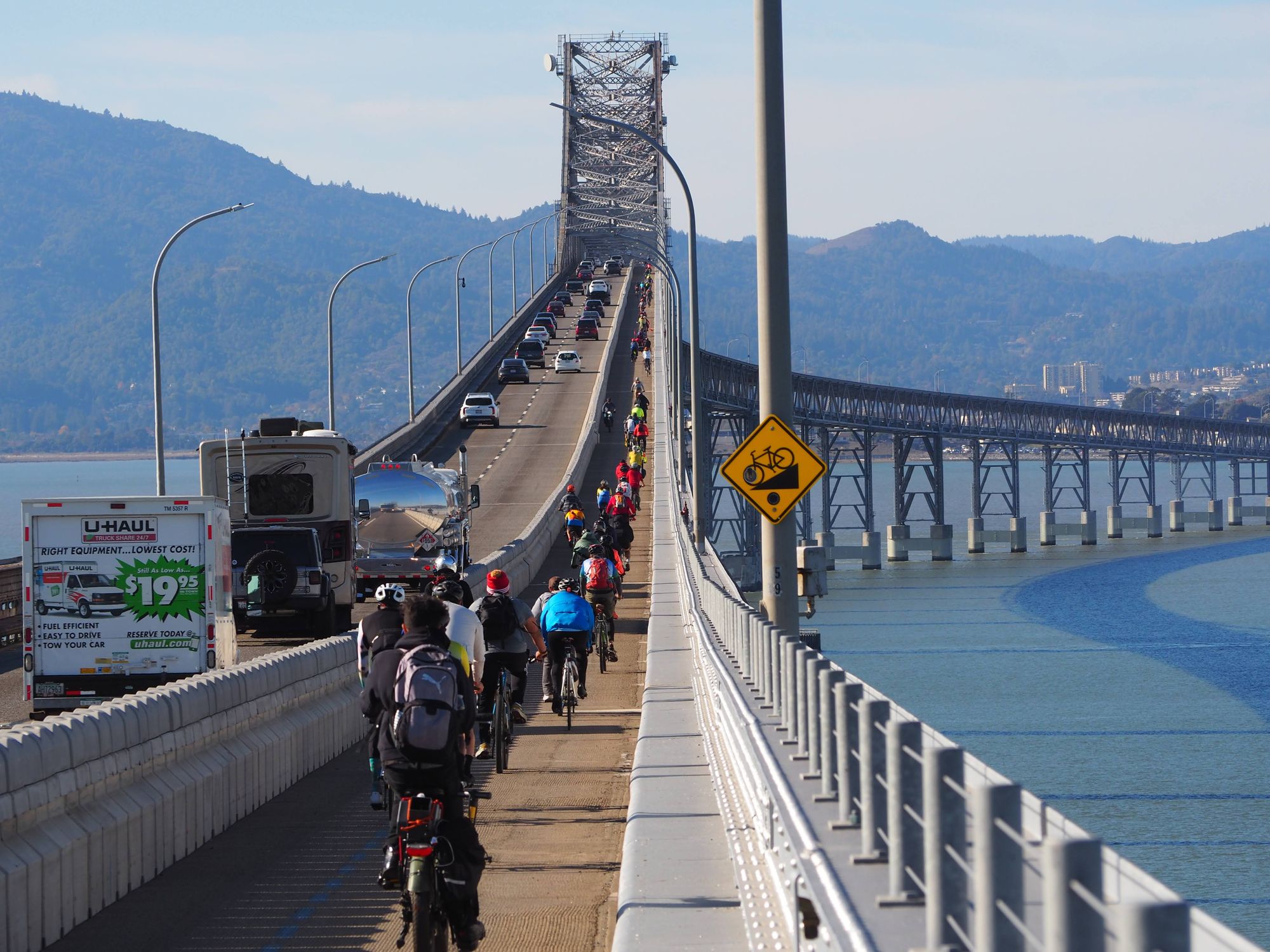 Rich City Rides says the path is at a critical crossroads, and cyclists and pedestrians must act to secure the trail's continued existence for future generations.
"We urge you to take a moment to understand the significance of this trail, as we are in the fourth and final year of a critical pilot period. It's now a "use it or lose it" situation, and we implore you to support our cause to ensure its continued operation," Rich City Rides wrote.
A campaign launched by the regional business association, the Bay Area Council, has sought to open a third westbound lane to cars. Under the banner Commonsense Transportation Coalition, the council sent mailers to Richmond residents and paid for Facebook and YouTube ads.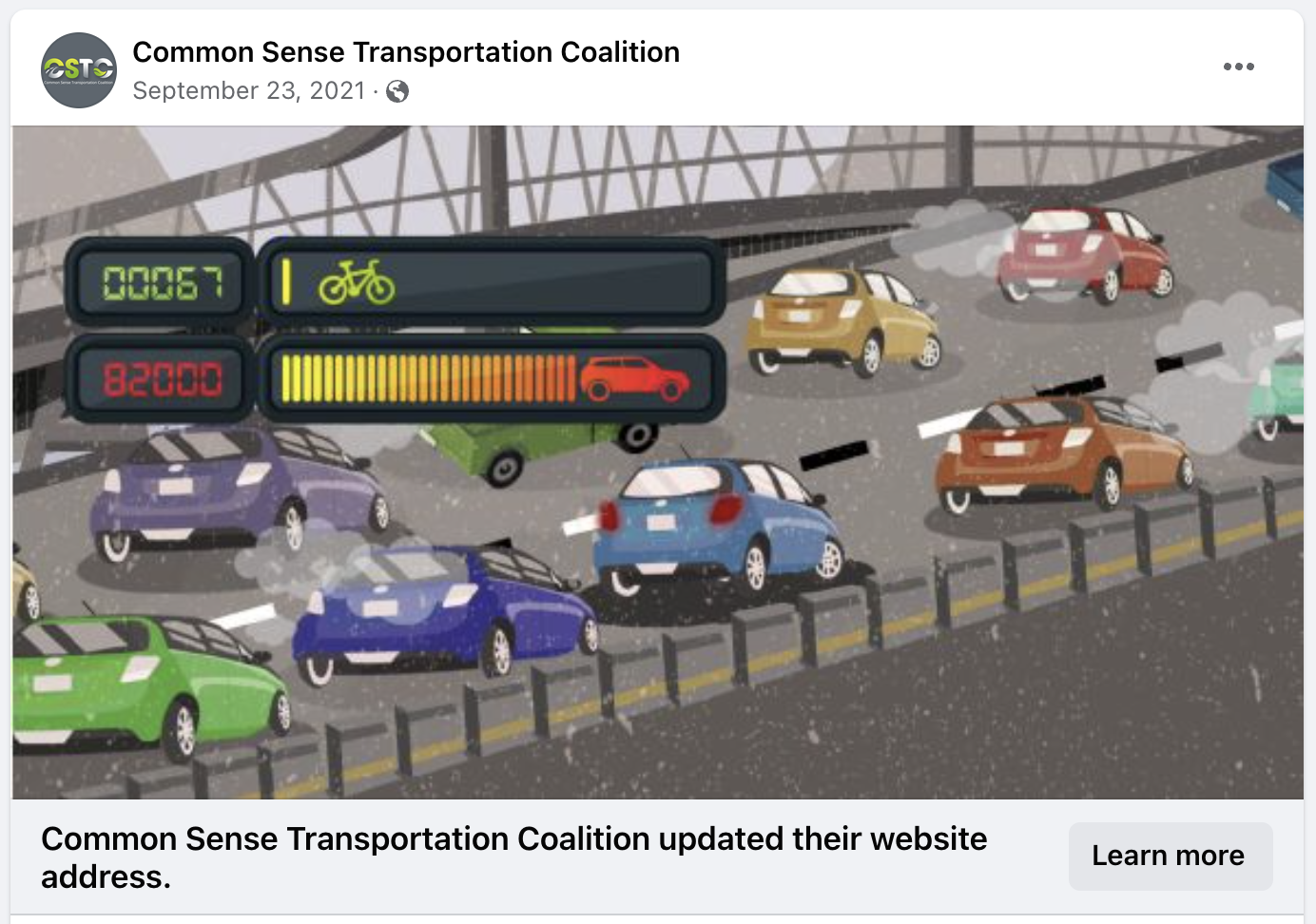 The Bay Area Council boasts a board of directors made up of the state's largest corporations and academic institutions, including University of California President Michael Drake, Chevron public affairs manager Henry Perea, and Amazon Public Policy Lead Mitra Rogers.
Singer Associates partner Pete Hillan is also a board member. Singer Associates, which publishes the Chevron-funded Richmond Standard, posted a story detailing the council's efforts to open another lane on the Richmond Bridge to cars.
The Bay Area Council claimed that not using the third lane for cars has resulted in significant traffic congestion on both the highway approaching the bridge and the surrounding neighborhoods.
"Each day, working-class commuters from the East Bay have no choice but to use the bridge to get to work, and the current two-lane setup leads to stop-and-go traffic that congests the surrounding area," Commonsense Transportation Coalition wrote.
While the bridge path slightly decreased peak bridge capacity and increased travel time on the Richmond approach, congestion remains close to historical averages, according to a California Partners for Advanced Transportation Technology study.
"The upper bridge path has attracted a notable number of cyclists, particularly on weekends, and a relatively small number of pedestrians. Since January 2021, an average of 190 cyclists/direction/day have been traveling on Saturdays and Sundays on the upper deck path, with seasonal highs of around 300 cyclists/direction/day and lows of around 100. Average weekday use has been 68 cyclists/direction/day," the study authors.
The Marin County Bicycle Coalition acknowledged that morning commute traffic is terrible but says moving the barrier wouldn't reduce congestion.
"There are only two 'receiving lanes' on I-580 near San Quentin, meaning the traffic jam would just move from the approach to the bridge to the bridge itself," the coalition wrote.
According to a 2021 study by the Transportation Authority of Marin, widening 580 to reduce congestion would cost $70-90 million. While this would shorten travel times for those traveling north on 101, the coalition said it would increase commute times for those traveling south on 101 towards Larkspur, Corte Madera, or Mill Valley.
An additional quarter billion dollars would be needed for a new freeway ramp to reduce congestion in both directions, MCBC said.
Jeff Hodges, who wrote in support of the path, said the bridge path has become a vital cycling infrastructure connection for the bay area.
"It gets daily use from commuters and recreational cyclists. It is a key part of the SF Bay trail and will help draw locals and tourists to visit the Richmond area. Bike and walk connectivity on all bay area bridges is essential! We need more such non-car-based infrastructure, not less," Hodges wrote on the petition.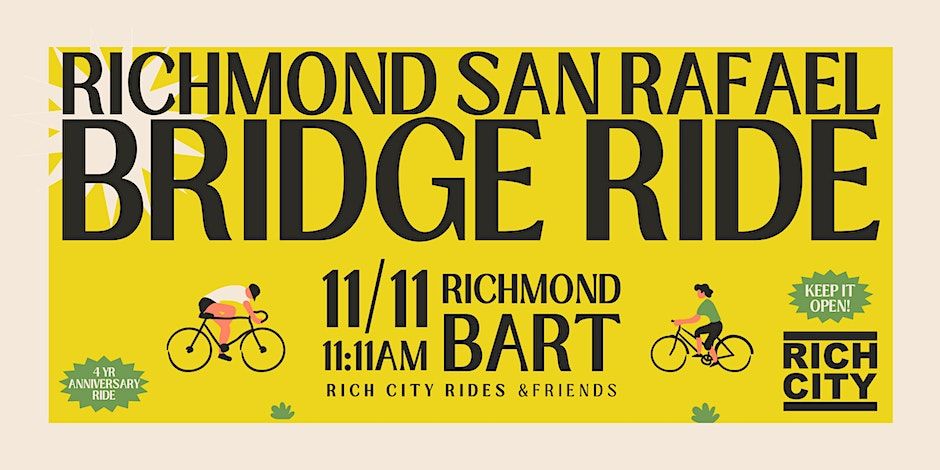 RICH CITY Rides will host a 4th-anniversary Save-The-Bridge Ride to support keeping the Richmond-San Rafael Bridge Trail open on Saturday, Nov. 11 at 11:11 a.m. Meet at the Richmond BART station at 269 16th St.
The Rich City Rides petition is available at change.org.
---
Help keep our content free for all!
Click to become a Grandview Supporter here. Grandview is an independent, journalist-run publication exclusively covering Richmond, CA. Copyright © 2023 Grandview Independent, all rights reserved.