News
Family, Richmond Police looking for missing 11-year-old girl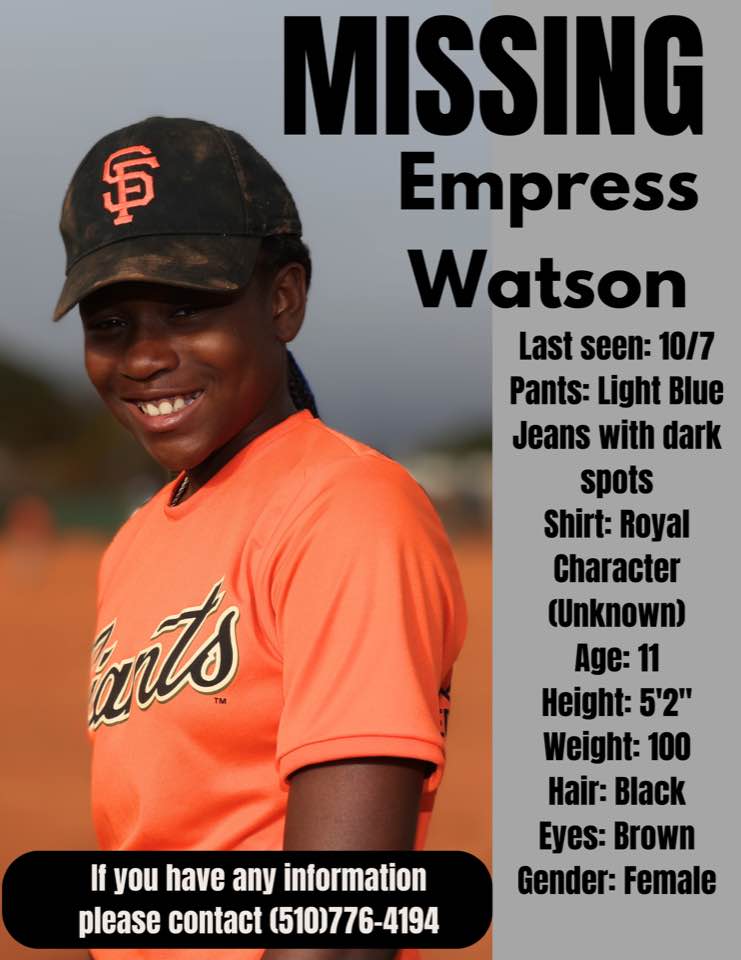 Last update: October, 18, 2023
Update: According to RPD, Empress has been located and reunited with her family.
Empress Watson hasn't been seen since October 7, and her family and Richmond police are asking for help locating her.
According to the family, Empress, who is 11 years old, was last seen in Richmond on October 7th wearing blue jeans with dark blue dots, a blue T-shirt, and white Nike shoes. She is approximately 5'1" and 100 lbs and has short black hair that is braided. If you see Empress, please immediately call RPD dispatch at 510-233-1214, or you can call her family directly at 510-776-4194.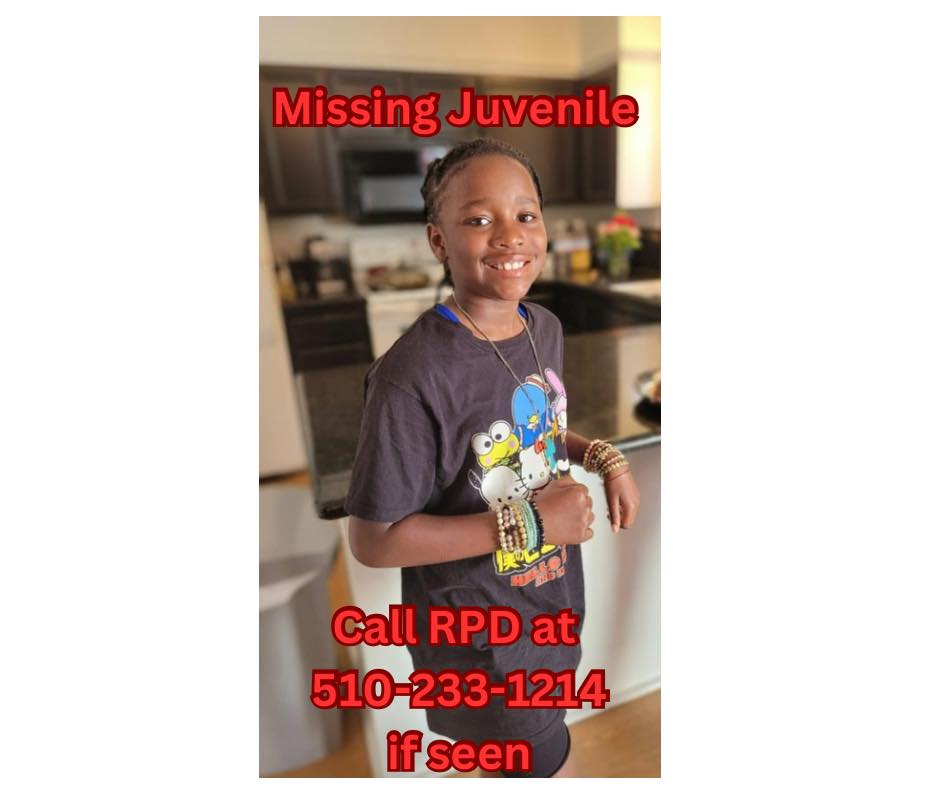 ---
Help keep our content free for all!
Click to become a Grandview Supporter here. Grandview is an independent, journalist-run publication exclusively covering Richmond, CA. Copyright © 2023 Grandview Independent, all rights reserved.