Community
Breedloves set to rock annual North and East neighborhood event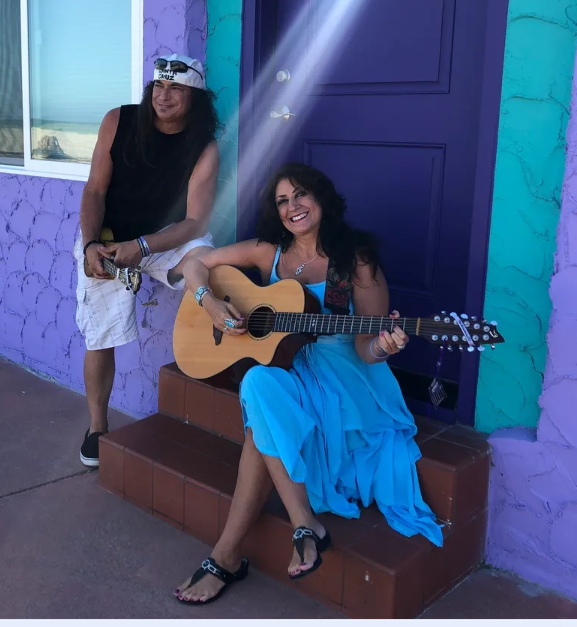 Bay Area acoustic duo Breedloves are excited to be playing in front of a hometown crowd at the annual North and East Neighborhood Picnic on Saturday, September 9.
The picnic, which is typically held in Burg Park at the corner of 30th and Clinton Avenue, has expanded this year to include two live music stages, welcoming several local bands and musicians to the annual event.  
For the Breedloves, Richmond native Jay Kirkland and partner Barbara Gorin, it's a rare opportunity to play in the neighborhood where they live amongst friends, neighbors, and fellow musicians who also reside in this quiet, artsy corner of Richmond.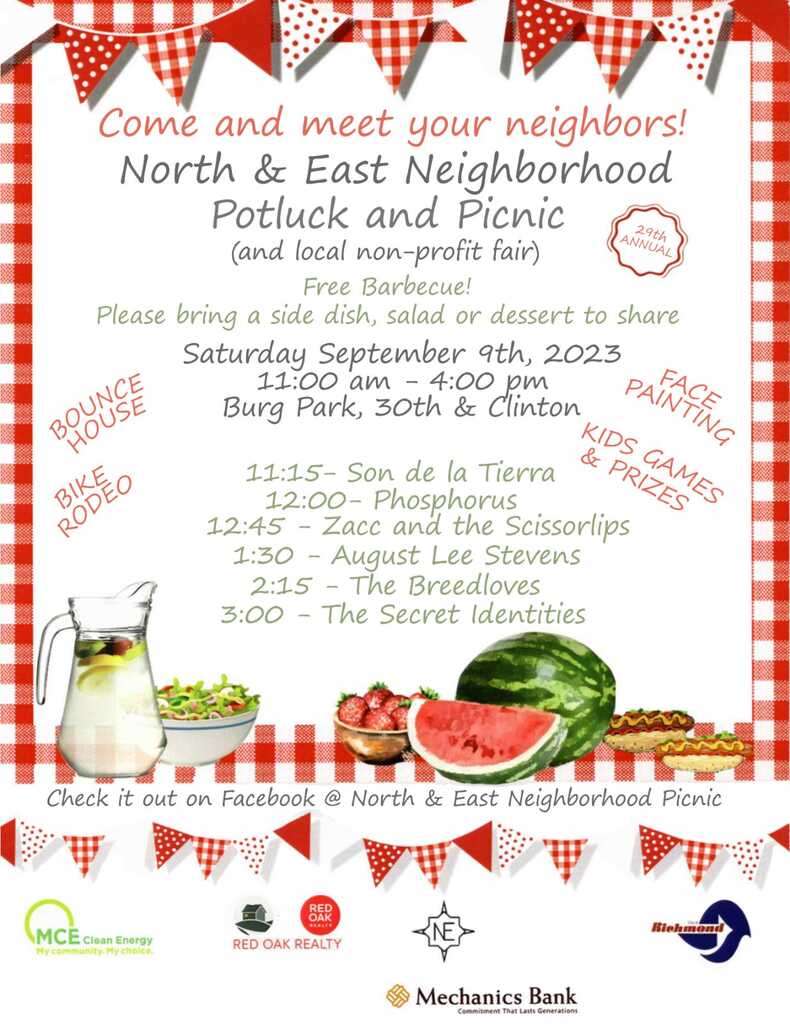 The band recently played at the Baltic Kiss in Point Richmond and will also play a set at the Solano Stroll this Sunday. Gorin said the opportunity to play is always very exciting.

"It feels amazing! In my past life of working in a law firm for years and then taking an early retirement, it's just such a blessing because now I am able to do music full time as well as the volunteering we do," Gorin said.
The duo, who has been playing since meeting in 2010, say they felt they had an immediate musical chemistry between them. While they often perform as a duo, they are also known to appear as a trio with the addition of a bass player, and sometimes as a full band thanks to their many musician friends who help to create The Breedloves sound.
The Breedloves perform mostly original music but also perform a few notable covers, including a rousing version of All Along the Watch Tower," where Kirkland shreds convincingly on a ukulele. Kirkland has been playing guitar most of his life and enjoys playing all styles of music, from jazz to blues to metal and fusion.
Gorin, who is originally from Maryland, said she grew up singing and playing guitar and typically lays down the rhythm for Kirkland.
"He's so amazingly talented. Jay said he played when we first met, but every time there was a guitar around, he'd ask me to play, and so I would play. When he finally played, I couldn't believe it, I knew he said he played, but not like that! He's very humble," Gorin said.
The duo also volunteers for the national nonprofit children's music charity, Guitars Not Guns, Contra Costa County, California Chapter, where Gorin is the president and director and also sits on the national office executive board. Kirkland is the VP of special projects for the local Contra Costa County Chapter of Guitars Not Guns. This program provides free guitars and free guitar lessons to at-risk youth and foster kids in an 8-week program.
Guitars Not Guns Contra Costa County Chapter is planning an open house to coincide with the 8th Annual Kids Music Day on Monday, October 2, at the Concord Library from 6 to 7 p.m.
---
Help keep our content free for all!
Click to become a Grandview Supporter here. Grandview is an independent, journalist-run publication exclusively covering Richmond, CA. Copyright © 2023 Grandview Independent, all rights reserved.