Entertainment
Valentine's concert celebrates a diversity of sounds

Madeleine Zayas and her group, Sudamericanto Romantico, are set to play a home Valentine's concert sure to put romance in the air.

The concert, offering the smooth sounds of South America, Brazil, and the Caribbean, will be hosted by Tom Herriman and will take place at his East Richmond home on February 17th.
This is his home's first concert since the start of the pandemic.
Precautions are being taken to reduce COVID risk for participants of this event. "We'll have good ventilation and air purifiers silently," Herriman promises.
Admission is $20-$3o on a sliding scale, and guests are required to be "masked and vaxxed."
Snacks and beverages are of the "Bring Your Own" variety and will be enjoyed during a planned al fresco intermission.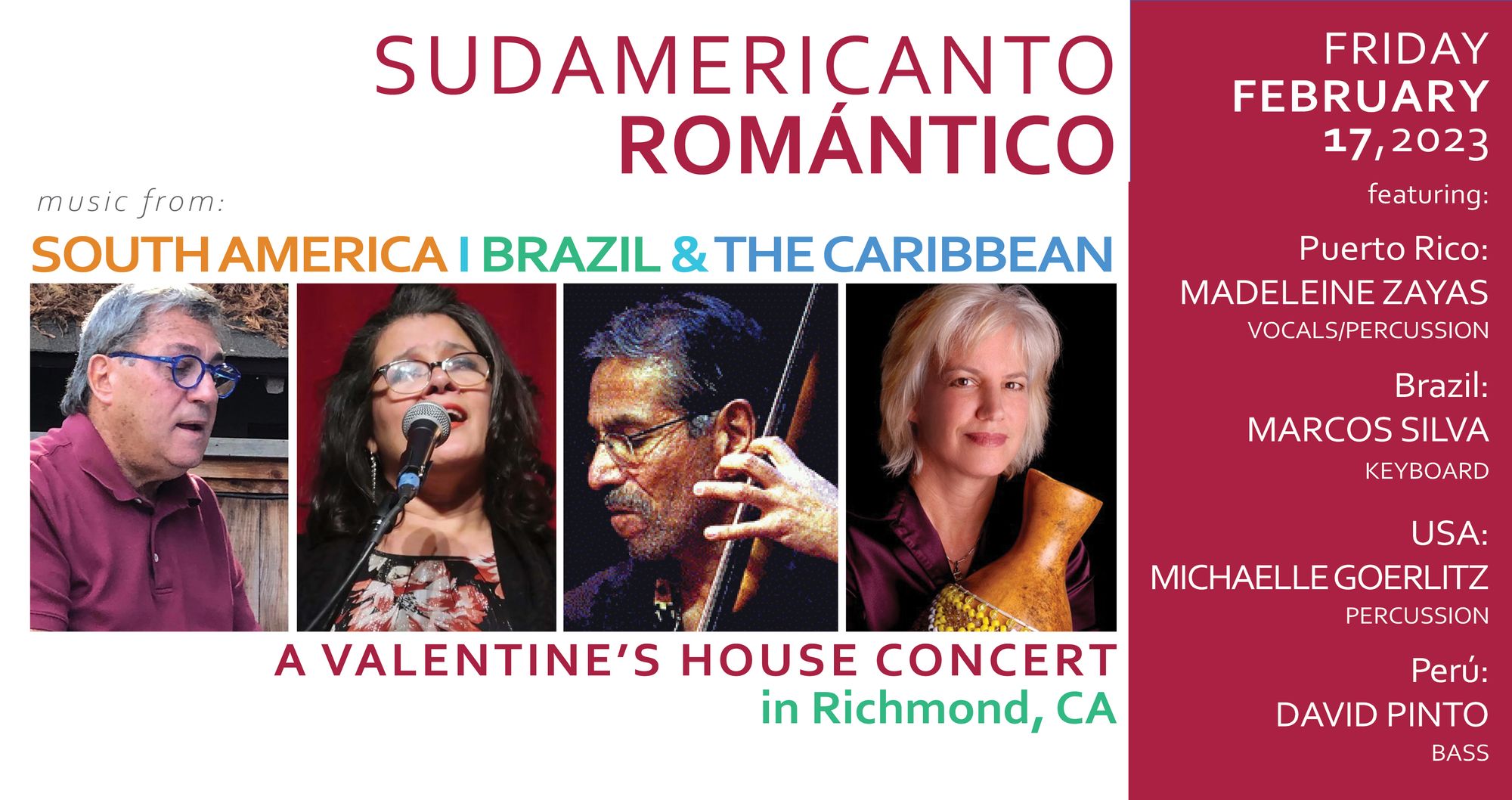 When: Friday, February 17th
Where: Location: 6050 Felix Av. Richmond CA 94805
RSVP: tom.herriman@gmail.com