Entertainment
Blackstar Pirate BBQ pop-up takes over Baltic Kiss for Superbowl extravaganza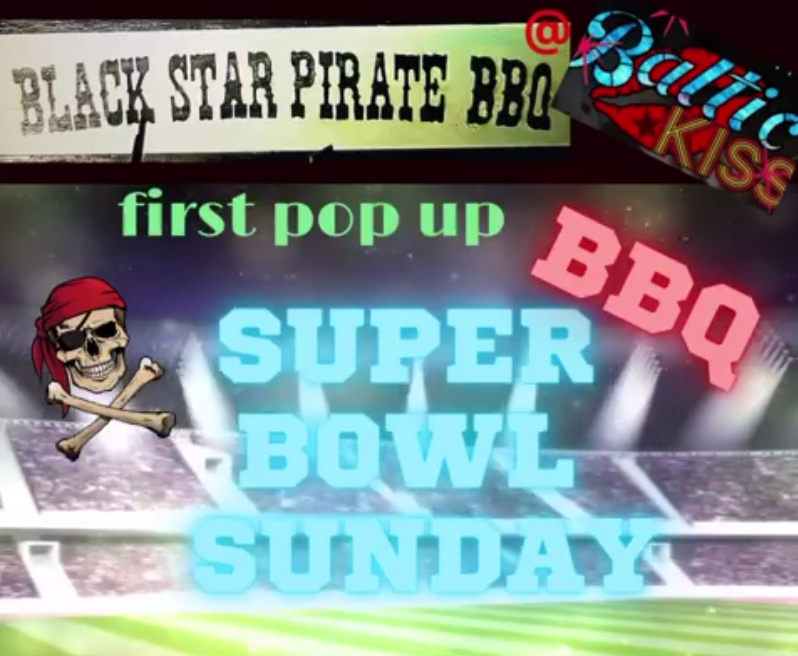 Are you ready for some football?
Not just any football, but Superbowl Sunday football at the Baltic Kiss with the much loved Blackstar Pirate BBQ pop-up taking over for the day.
This event promises to be much more than just another Superbowl watch party.
The festivities kick off at noon, starting with lunch and music, and will grow to encompass four televisions and projectors, two music stages, drink specials, and a beer garden.  
The star of this show probably isn't either football team. It's most assuredly the Bay Area favorite Blackstar pirate BBQ menu, along with the assorted top-notch music on the schedule.
Musical guests include; Michael Van & The Movers from 12-3, and following the game, Randy Markham & The Boys will rock you into the night.

This event is not to be missed.
Where: Baltic Kiss
When: Superbowl Sunday, February 12th, 12:00 PM  11:55 PM