News
Community mural painting unites neighborhoods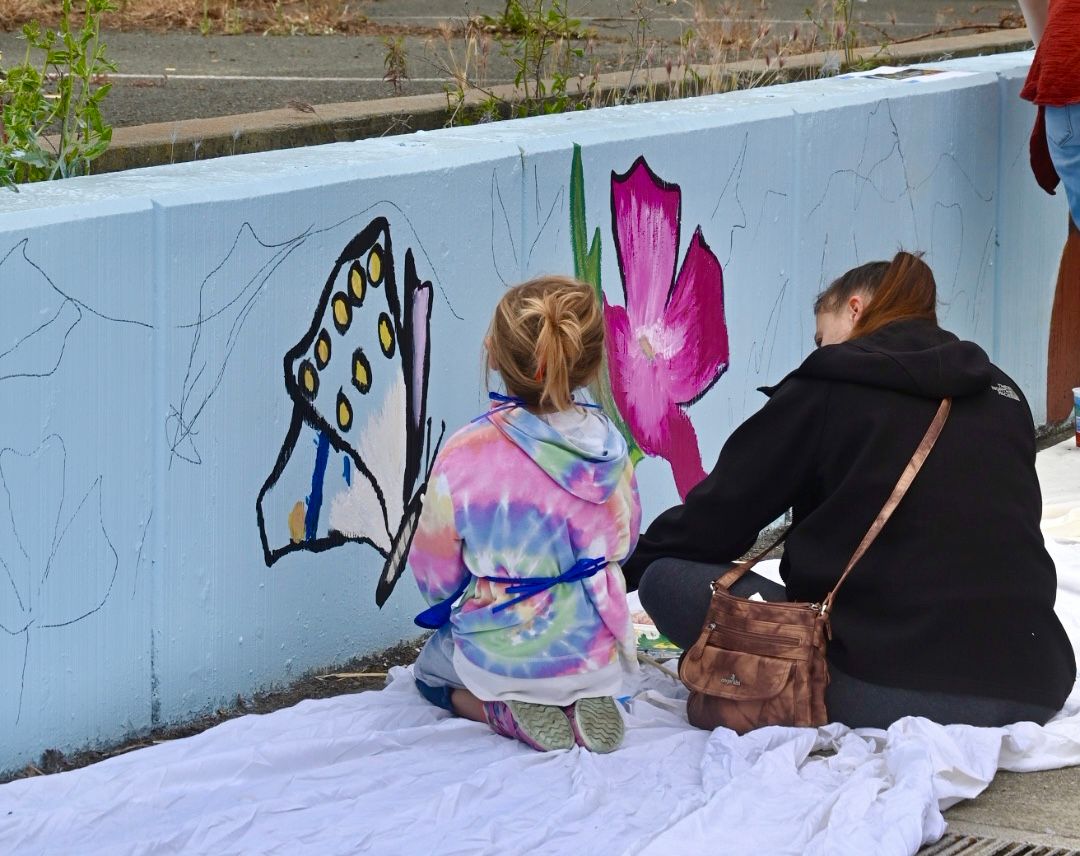 A mural inspired by the plants and animals that live in El Sobrante and Richmond drew a crowd of artists of all ages on Saturday morning to help create something vibrant for their community.
The communities of El Sobrante and Richmond are infinitely intertwined and intersect with one another seemingly at random in this part of the Bay Area, where certain streets can be in one, the other, or both cities, depending on where you are talking about.
The mural, located at the corner of Appian Way and Fran Way, is a collaboration of neighbors, many of who see the area as one distinct community.
Organized by Colors for Kids, a non-profit organization that connects youth to art through mural painting, created the design and donated the supplies for the El Sobrante side of the wall, and Triangle Works, a community-building group working on beautifying and uplifting El Sobrante, partnered with San Franciso based muralist Hayley Ferreira of Colors for Kids to organize this community-painted mural project.
The group hopes the community will enjoy transforming a blank wall into a work of art that will bring color to the neighborhood. "It will put a smile on your face every time you see it," organizers said.
The mural will take several sessions to complete, all ages are welcome, and no prior experience is needed; guides are on hand to provide assistance.
There are three additional work days scheduled; Tomorrow, Sunday, June 25th, at 10 am, Saturday, July 8th, and Sunday, July 9th, at 10 am.