Richmond History
Richmond's historic General Warehouse sits vacant awaiting rehab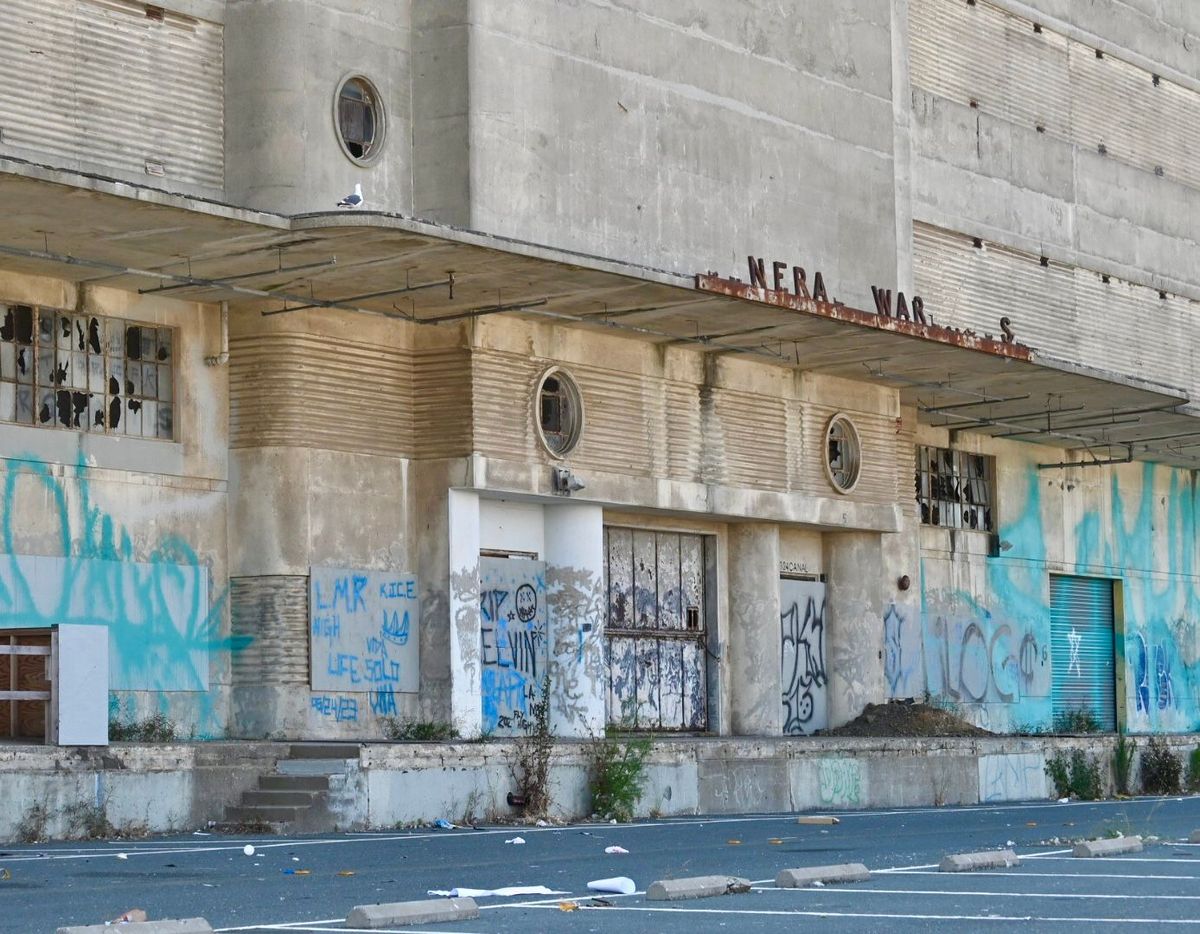 One of the most recognizable buildings visible along Richmond's waterfront is the behemoth General Warehouse building, part of Richmond's World War II Kaiser Shipyard Number Three's historical legacy.
The city entered a 20-year lease with Richmond Grown LLC, a cannabis business, in July 2019, but any plans to renovate the distinct art deco-style building remain unclear, and permits taken out to convert the building expired in November of 2022 with no visible action taken.
For now, this historic landmark acts as a blank canvas for freelance street artists, with its parking lot strewn with the remnants of numerous impromptu celebrations.
The shipyards are part of the Rosie the Riveter World War II Home Front National Historical Park, Shipyard Number Three is listed on the National Register of Historic Places and is a California Historical Landmark 1032.
The General Warehouse's registration form for the National Register of Historic Places describes the building as a "streamline modern structure, called a monument to modern design when it was constructed. Constructed in an unprecedented 120 days beginning in February of 1942, at four-stories and measuring 140 feet by 260 feet (covering almost a city block), it is the tallest building in the yard, while its concrete construction and lack of windows also make it the most massive. Streamlining the rectangular mass are the rounded comers and horizontal banding while breaking through the mass are the encircling raised concrete loading dock with cantilevered concrete awning and the projecting telescoping planes centered on the east and west elevations. Porthole windows and an all-over grid of ventilation holes punch and lighten the heavy mass."
Additional documents from the National Register of Historic Places state that in 1999, Shipyard Three was largely intact and included five Basins and platforms, along with buildings, such as the General Warehouse, the Sheetmetal Shop, the Machine Shop, the Forge Shop, the Cafeteria, and the First Aid Station.
Previous urban explorers have gained entry to the expansive building, providing a glimpse of the interior and what lies behind the boarded-up doors.
Almost 800 vessels were built in the Richmond Kaiser Shipyards during World War II. Kaiser produced 1,490 ships in all, which accounted for 27 percent of the U.S. Maritime Commission construction. Richmond's shipyards, in particular, were known for their speed, with the average ship just taking a matter of days to produce, thanks to Kaiser's assembly line process.