Crime
Richmond crime incidents and offenses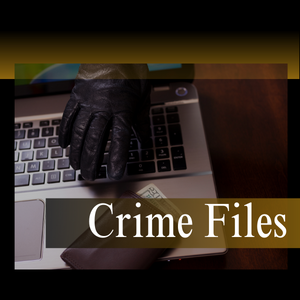 Sunday, March 19
Sideshow: Klose Way and Blume Drive. A caller told police he could see 50 cars participating in a sideshow at 2:33 a.m. When officers arrived, they spotted 100 cars with upwards of 120 spectators. The group apparently blocked in an AC Transit bus but fled towards the freeway.
Sideshow continued: West Cutting and Canal Boulevard. Up to 50 tire vaporization enthusiasts were later spotted watching a black Mustang and a gray Infinity spin donuts. The group dispersed when police arrived, some driving the wrong way on West Cutting.
Assault: 3400 block of Richmond Parkway. Police made an arrest after a man called from the Bella Vista Apartments to report he had been attacked. An ambulance was dispatched to care for the man at 2:16 a.m.
Indecent exposure: 1100 block of Mcdonald Avenue. A man wearing a green jacket and white pants was said to have exposed his naughty bits at Walgreens at 8:55 a.m.
Saturday, March 18
Smashed: 1900 block of Stenmark Drive. Police arrested someone after the harbormaster reported a rocket-fuel man refused to leave at 1:56 a.m. Dispatch received another call stating people were holding down a man who was bleeding from his face after getting punched.
Hit-and-run: 1000 block of Roosevelt Avenue. Police investigated a hit-and-run with injury after someone in a red Jeep reportedly smashed into another vehicle at 8:42 p.m. The driver left the bumper at the scene, and the SUV was found unoccupied nearby.
Grand theft: 12600 block of San Pablo Avenue. Police received word of a grand theft shoplifting at 3:09 p.m.
Assault arrest: 100 block of South 20th Street. A caller told police a man was assaulting a woman at 7:28 a.m.
Friday, March 17
Trespassing: Chevron Refinery. Security found a 50-year-old trespasser dressed in all black with a bloody leg at 3:40 a.m.
Firearms: 2400 Lancaster Drive. A woman told police a man had a gun in her apartment and she needed police at 12:11 p.m. Shortly after, the city's gunshot detection system picked up five rounds fired near a parking lot.
Shotspotter activation: 900 block of South 46th Street. Someone fired 15 rounds at 9:47 p.m.
Spray-painted: 100 block of South 23rd Street. A caller reported two hooded figures working on their art under an overpass at 8:58 p.m.
Thursday, March 16
Assault with a deadly weapon: 2600 Lancaster Drive. Multiple people called 911 with reports of an assault in progress at 6:14 p.m. Officers requested paramedics to check on a woman's arm injury.
Battery: 600 block of Bradford Drive. A man was arrested after reportedly assaulting his mother at 5:24 p.m.
Wednesday, March 15
Drug violations: 1400 block of South 55th Street. Police arrested someone for drug violations at 10:04 a.m.
Grand theft: 800 block of 37th Street. Someone called 911 to report a grand theft at 8:58 a.m.
Home invasion: 300 block of Marina Way South. Three dudes dressed in all black reportedly robbed someone at gunpoint at 12:34 a.m.
Assault: 3100 block of Hilltop Mall Road. Police arrested someone for simple assault at 10:24 a.m.
Tuesday, March 14
Larceny: 1000 Market Avenue. Police made a petty theft arrest at 4:18 p.m.
Shotspotter activations: Officers were dispatched to the Richmond Greenway, 100 block of West Ohio Avenue, 800 block of Carlson Boulevard, and South 22nd Street on reports of gunfire.
Motor vehicle theft: 600 block of First Street. Someone was arrested after police recovered a stolen vehicle, found unlawful drug paraphernalia, and learned someone didn't provide real identification to officers at 3:48 a.m.
Monday, March 13
Suspicious car: McBryde and Wilson avenues. A caller was worried a bearded man in a black BMW SUV stuffed with items was selling drugs or receiving stolen property at 1:58 p.m.
Evading police: Barrett and San Pablo avenues. The driver of a white Mercedes with dark-tinted windows fled from police when an officer tried to pull the car over at 2:06 p.m.
Stalking: 900 block of 37th Street. A woman told police a former coworker, who had been stalking her, followed her from Oakland. 5:27 p.m.
Interactive Map of crime incidents and offenses