Richmond crime incidents and offenses
A selection of Richmond crime incidents and offenses.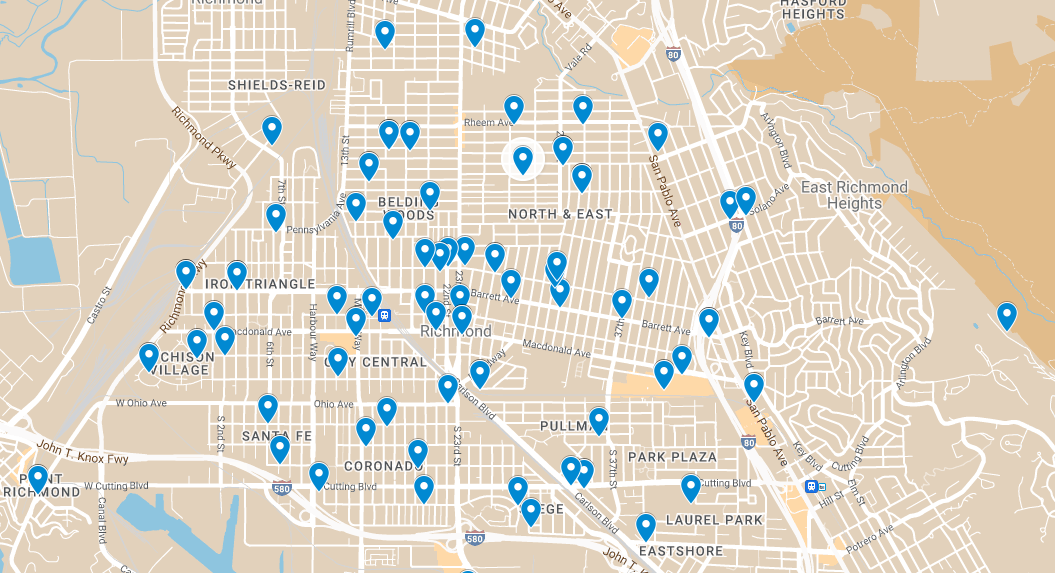 Tuesday, January 24
Dognapping: 4500 block of Barret Avenue. Two men reportedly stole a Frenchie named Kalua at gunpoint at 2:53 p.m. One of the robbers attempted to drive away with the dog owner's car but was unsuccessful. A few days later, Kalula was dropped off at a Vallejo vet and reunited with his owner.
Criminal threats: 1200 block of 23rd Street. School officials reported a threatening call from a freshman who had been assaulted the previous day.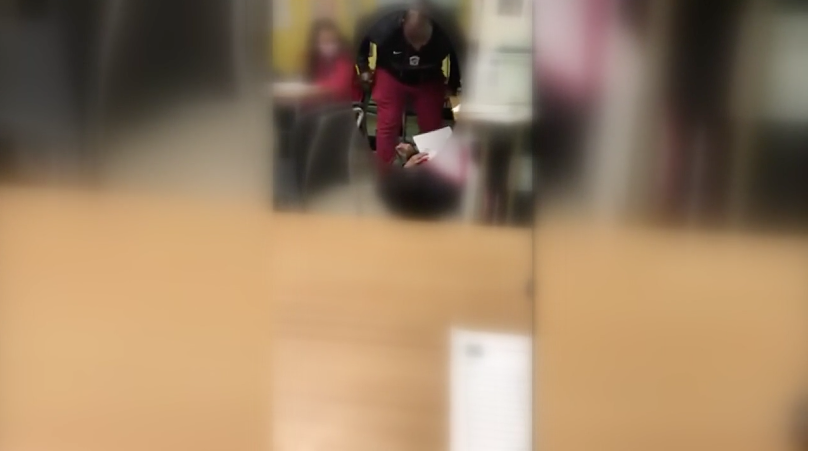 Wednesday, January 25
Carjacking: South Eighth Street and Maine Avenue. Two men, one armed with a Glock, the other with an assault rifle, reportedly carjacked a man taking his silver Audi A4. 5:42 p.m.
Just the tips: 1200 block of Mcdonald Avenue. A man reportedly stole a tip jar at 7 a.m.
Kidnapping: 1800 block of Hellings Avenue. Officers arrested someone after a caller reported a man was following a woman, screaming and trying to break car windows at 7:03 p.m.
Strong Arm robbery: 4300 block of Mcdonald Avenue. A caller reported a 28-year-old man wearing a black hooded sweatshirt tried to steal money recently withdrawn from an ATM at 11:34 a.m. The would-be thief fled through the parking lot in an older gray car.
Sexual assault: Police investigated a sexual assault at 11:06 a.m.
Thursday, January 26
Sex trafficking: Police made an arrest for prostitution, assisting or promoting prostitution, and pimping of underage sex trafficking victim.
Domestic violence: 600 block of 39th Street. Police looked into a violation of a court order to prevent domestic violence at 11:46 a.m.
Friday, January 27
Assault at the cemetery: 4100 block of Hilltop Drive. A woman engaged in casual combat with another woman at 2:07 p.m.
Unwanted person: Kaiser. Hospital staff reported a man was yelling at nurses and refusing to leave at 1:53 p.m.
Shotspotter activation: 2500 block of Esmond Avenue. The city's gunshot detection system picked up 14 rounds near Wendell Park at 11:49 p.m.
Catalytic converter theft: 800 block of 37th Street. A North & East resident reported thieves absconded with his convertor.
Saturday, January 28
Attempted robbery: 3200 block of Pierce Street. Four masked men reportedly turned up at a dispensary with bags in hand and put a gun to a security guard's head at 9:23 p.m. Not finding anything they wanted to steal, police said the would-be robbers fled without taking anything.
Auto assault: 4200 block of Macdonald Avenue. A caller told police a man in a hooded sweatshirt had a gun and was fighting his boss at 4:07 p.m. The fellow and his lady friend, reportedly armed with a pipe, left in a green Santa Fe Hyundai.
Rescued: 200 block of Macdonald Avenue. Someone refused to leave the Rescue Mission and was bothering staff at 2:38 p.m.
Armed youngsters: 2600 block of Hilltop Drive. Two young fellows reportedly attacked and threatened to kill staff members at an apartment complex at 2:57 p.m. The staff confronted the two dudes vandalizing a restroom and asked them to leave. The duo escaped before officers arrived and were not found.
Hammertime: 5400 Solano Avenue. A man who dwells in the bushes reportedly smashed a resident's car windows with a hammer at 11:30 a.m. Police took the man into custody.
Sideshow: Blume Drive and Klose Way. Officers broke up a 100-vehicle-strong side show blocking the road.
Sunday, January 29
Assault with a deadly weapon: Barkley Drive and Birmingham Drive. A caller told police a woman in a grey Nissan hit a man multiple times at 3:28 p.m. The woman reportedly fled on foot towards UBM.
Arson: 700 block of Humboldt Street. A report of arson was called in at 3:21 p.m.
Chemically inconvenienced: 400 block of 5th Street. A man reportedly hadn't slept in two days and was screamed about being murdered at 2:07 p.m.
Domestic violence: 2500 block of Chanslor Avenue. Police investigated reports of domestic violence and petty theft at 2 p.m.
Monday, January 30
Domestic violence: 3200 block of  Pierce Street. Police investigated a domestic violence incident at 9:02 p.m after a woman requested an officer.
Mail theft: 400 block of 23rd Street. Police took a report for mail theft at 4:49 p.m.
Battery: 2300 block of Mcdonald Avenue. A 20-year-old woman reportedly threw trash at someone and tried to break the door of a mobile phone store at 2:15 p.m.
DUI hit-and-run: 5600 block of Highland Avenue. A suspected drunk driver didn't get far after good Samaritans removed his car keys at 10:58 p.m. The man reportedly hit several parked cars and did poorly on a sobriety test.
Map of crime incidents and offenses