News
RV latest vehicle scorched in Richmond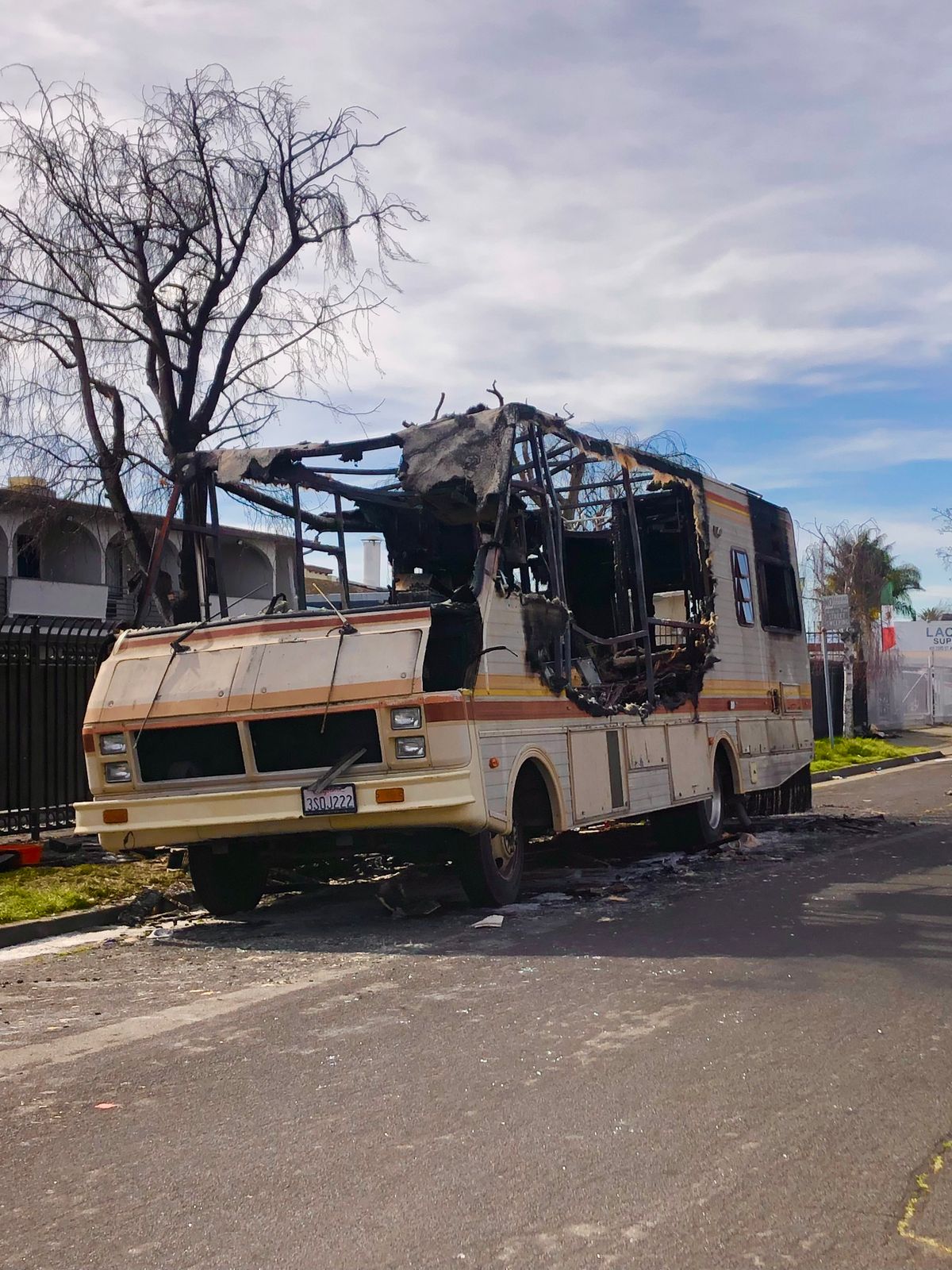 Richmond firefighters responded to a call for a recreational vehicle on fire and arrived to find the vehicle engulfed in flames just around 9 p.m. last night near civic center.
The fire, which broke out in an RV parked in front of Motel 6 on Preble Avenue, was quickly extinguished, and the occupants of the RV made it out safely with no injuries, but the blaze could be seen and smelt around the neighborhood for several hours following the fire.
The RV, which has been parked near Motel 6 for several weeks and can be seen in this photo taken on January 30th, is the latest in a list of vehicle fires that are becoming all too common in Richmond, posing a hazard to both residents and firefighters.