Richmond Soccer clubs seek council support for new sports fields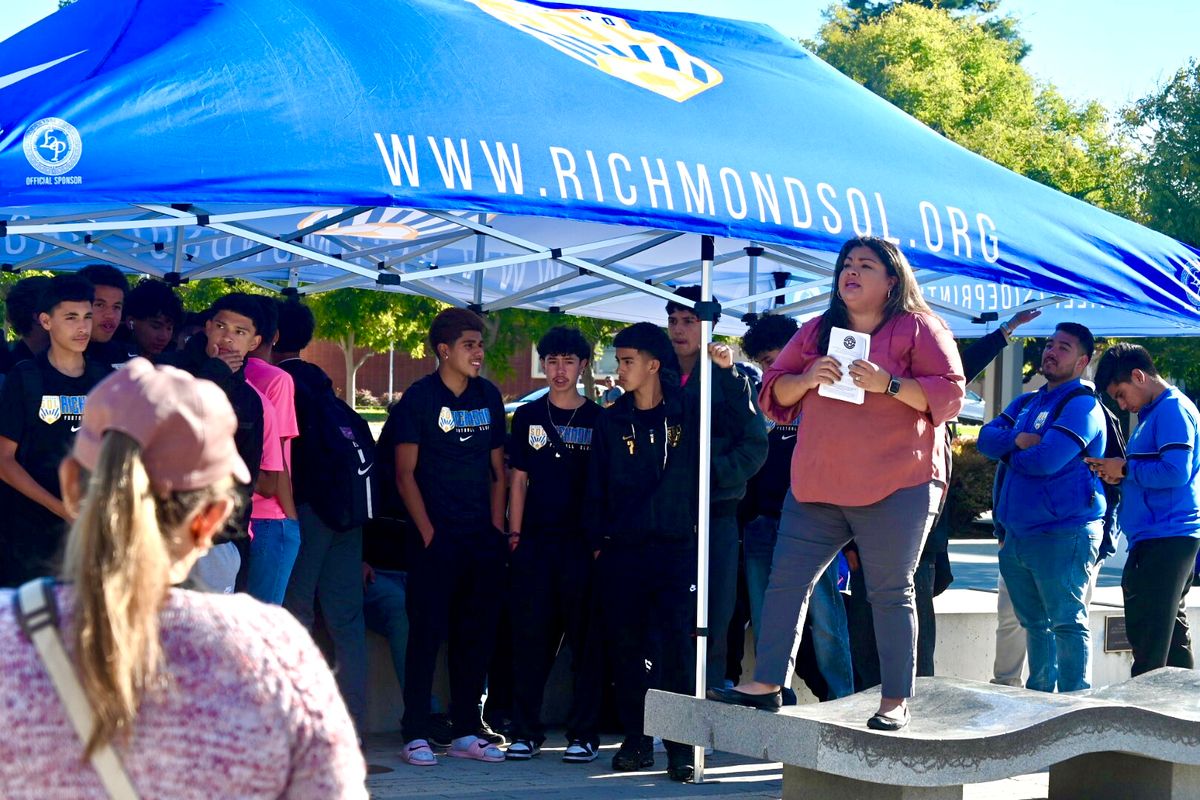 Richmond's three soccer clubs came together for a joint rally at city hall Tuesday evening just before the city council meeting, where the clubs sought support for a proposal for new soccer fields in Richmond.
The rally, hosted by Samantha Torres and Richmond United Soccer Club, brought together the city's three youth soccer clubs, Richmond Rayados, Richmond SOL, and Richmond United Soccer Club, to support an agenda item exploring the development of soccer fields in Richmond.
Samantha Torres, executive director of the Richmond Soccer Coordination Center and commissioner for the Recreation and Parks Commission, presented an analysis and policy proposal for soccer field development at tonight's meeting.
"We are asking the City of Richmond to invest in our youth by building and maintaining sports fields, developing partnerships with WCCUSD to allow Richmond youth access to sports fields, and plan to build a sports complex designed for soccer use for children," Torres said.
"We all have different club models, but the same goal: provide accessible, high-quality soccer programs to all Richmond kids," she said.
As part of her presentation, Torres illustrated the importance of youth sports and said that youth soccer is a public health need. Torres also said that while creating spaces for soccer in Richmond has long been a discussion, not much in the way of progress has been made to create those spaces since those initial discussions took place in 2012.
"Years have gone by, and we are still facing the same issues," Torres said.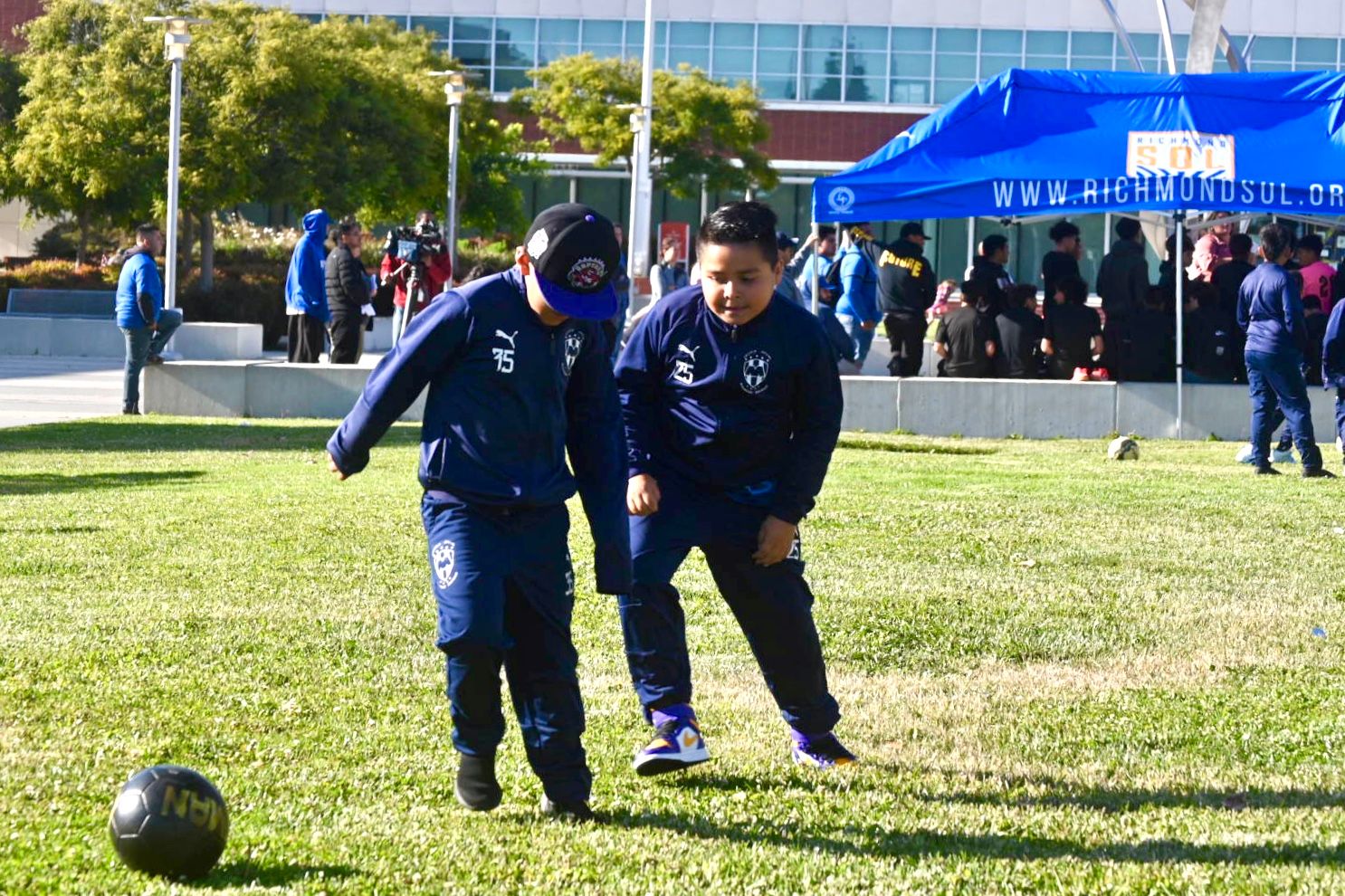 According to organizers, the City of Richmond only has one official public soccer field for the entire city. In 2010, the city performed a needs assessment and identified the need to build 19 additional soccer fields to meet public demand.
West Contra Costa Unified School District has three full-sized turf soccer fields within the City of Richmond, but starting in 2019, they have doubled hourly field use costs forcing soccer clubs, private and charter schools, and other youth sports organizations to overuse the only Richmond public soccer field, which costs about $45 an hour.
No additional fields have been developed since the assessment was published, nor have there been agreements or partnerships prioritized for Richmond kids to use Richmond school fields.
Mayor Eduardo Martinez agreed that no action had been taken to develop soccer fields in Richmond.
"My intent is for the city to have equal access to those fields, we have city programs and organizations, and the way I thought it would work was these organizations would come to the city and say we need fields at these times and through the city they would get access, this is the way I envisioned it," Martinez said.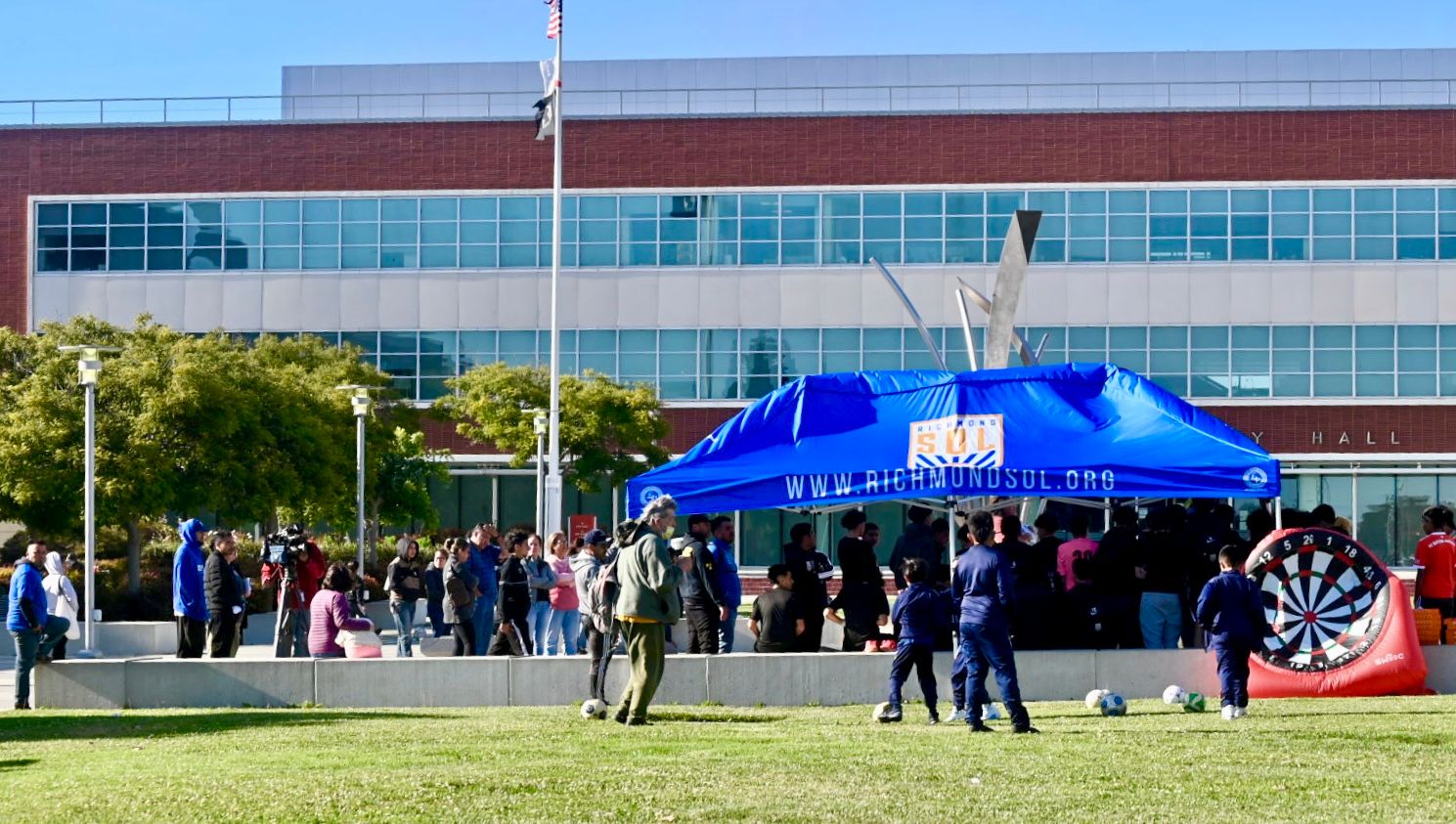 "We are fighting the pay-to-play model of youth sports. Our Richmond clubs are volunteer-based and non-profit, and due to our population needs, we keep prices very low. We cannot find enough practice or game space in Richmond because of a shortage of fields and high costs," event organizers said.
Councilmember Claudia Jimenez said she wants to create an easier process for the development of soccer fields.
"I think we need to move this, help the soccer leagues and make this process less difficult. I have a proposal that right now is a parks plan that has been done through other parks in the city, and I feel like it's important this plan for which city parks we can have for soccer uses and come up with a funding plan," Jimenez said.
Councilmember Sohelia Bana said she wanted to thank the kids, coaches, and volunteers who came to the meeting and ask the city manager to consider the needs of the soccer teams with Love Your Block Grants.

Public speakers spoke in favor of the development plans.
Alonzo Torres said, "I am the president of Richmond United; when it comes to good adequate fields for girls as they are developing, they need to have good even fields, and a lot of these fields have potholes. It's imperative to fix the fields now, and it should have been done years ago."