Crime
DA files murder charges after man found dead in burning truck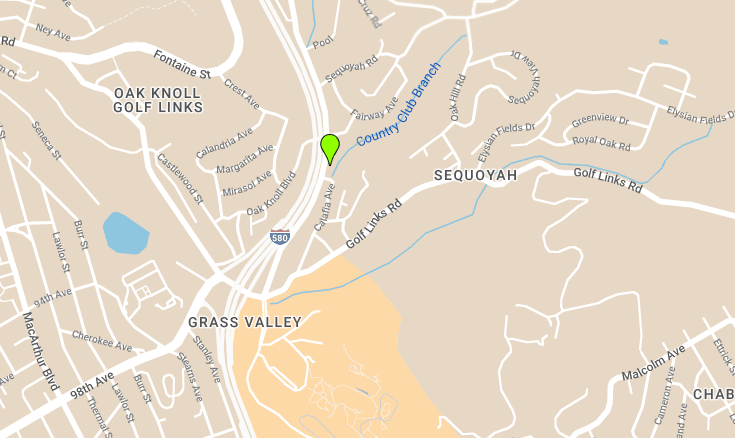 The Contra Costa County District Attorney's office has filed murder charges in connection to the June 3 shooting death of 25-year-old Bryant Barrios-Marroquin, whose body was found in a burning truck near the Oakland Zoo.
A tip led police to connect the suspicious fire to a Richmond homicide and identify Jose Vazquez-Cano as a suspect, according to the East Bay Times. The two men reportedly knew each other, and Barrios-Marroquin was the target of the shooting.
The burning pickup was discovered in the early morning hours of June 4 in the 9500 block of Mountain Boulevard in the Oakland hills.
Vazquez-Cano, 42, was charged with murder with a firearm enhancement, mutilation, and possession of a firearm by a felon, according to a complaint filed by Deputy District Attorney Derek Butts.
Butts wrote Vazquez-Cano murdered Bryant Barrios-Marroquin unlawfully and with malice aforethought.
"Jose Vazquez-Cano personally and intentionally discharged a firearm and a handgun, which caused great bodily injury and death to Bryant Barrios-Marroquin," Butts wrote.
The district attorney's office also charged Vazquez-Cano with violating laws against the mutilation, disinterment, and sexual contact with human remains.
"Jose Vazquez-Cano did willfully and unlawfully mutilate, disinter, remove from the place of interment, and commit an act of sexual penetration and have sexual contact with any remains known to be human," Butts wrote.
According to court documents, Vazquez-Cano was charged last year with making criminal threats, vandalism, and stalking with a restraining order. He pleaded guilty to the stalking charge and was sentenced to a year in jail, four years of probation, and ordered to attend a 52-week domestic violence program and perform 40 hours of community service.
Vazquez-Cano was charged with possessing a firearm by a felon on June 5. As a convicted felon Vazquez-Cano was not allowed to own a gun.
Barrios-Marroquin is Richmond's third homicide of the year. In April, 17-year-old Union City teen Richard Cole Jr. was shot and killed in the 900 block of Triangle Court. In March, 43-year-old Richmond resident Danny Barnes was shot and killed on the 2400 block of Aberdeen Way.
Vazquez-Cano is being held on $2 million bail and is due back in court for arraignment and probation violation hearings on July 26.