Entertainment
Catahoula hosts fundraiser for guitar legend Jason Becker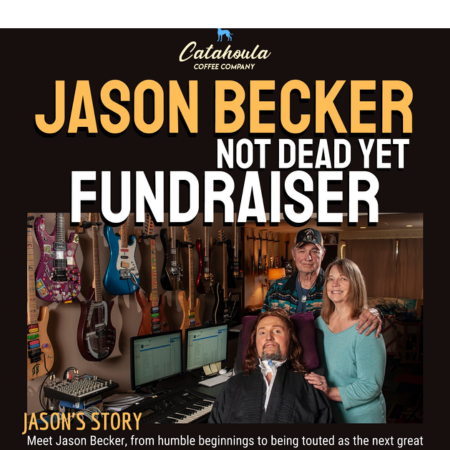 Born and raised in Richmond, guitarist Jason Becker is one of the city's many musical success stories, but just as his career was taking off, a surprise diagnosis of ALS brought everything to an astounding halt. Perseverance, a positive outlook, and the love of his family and friends have kept Becker going, outliving by decades the estimate doctors initially gave him.
Referring to diagnosing ALS as a "setback" is a massive understatement for most people. For Becker, ALS or Amyotrophic Lateral Sclerosis, often called Lou Gehrig's disease, was just that. First diagnosed in 1989, the local guitarist has lived with the condition for the last 30 years and continues to compose and record music, recently releasing new material.
ALS is a progressive neurodegenerative disease that affects nerve cells in the brain and spinal cord. According to ALS.org, "Motor neurons reach from the brain to the spinal cord and from the spinal cord to the muscles throughout the body. The progressive degeneration of the motor neurons in ALS eventually leads to their demise. When the motor neurons die, the ability of the brain to initiate and control muscle movement is lost, causing people to lose the ability to speak, eat, move, and breathe."
While Becker did lose the ability to play guitar, walk, talk, and breathe on his own, his desire to live and create music remains strong and unwavering.
Jason Becker was born in Richmond Hospital at Garvin Ave and 23rd Street on July 22, 1969, and grew up in Richmond. Music was prominent in his childhood; his father and uncle played guitar, and Becker enjoyed listening to the various types of music in his home. By age 8, Becker was already strumming along to the music he heard. It wasn't long before he could play guitar solos note for note. Becker cites Bob Dylan, Eric Clapton, Jimi Hendrix, and Eddie Van Halen as early influences who helped him forge his guitar style, which is comprised of layered melodic passages, arpeggios, and alternate picking. Becker is also known for his use of the Hirajoshi scale, a Japanese pentatonic scale.
While still in his teens, Becker partnered with established guitarist Marty Friedman recording under the name "Cacophony," and released two albums on Novato-based Shrapnel Records in the late 80s. The duo embarked on a successful European tour which Becker followed with a solo album, "Perpetual Burn," before being tapped to join David Lee Roth's solo band in 1989.
Just as he and Roth began work on the first album together, Becker, then 22, was diagnosed with ALS. Doctors told him he had at most five years to live "if he was lucky."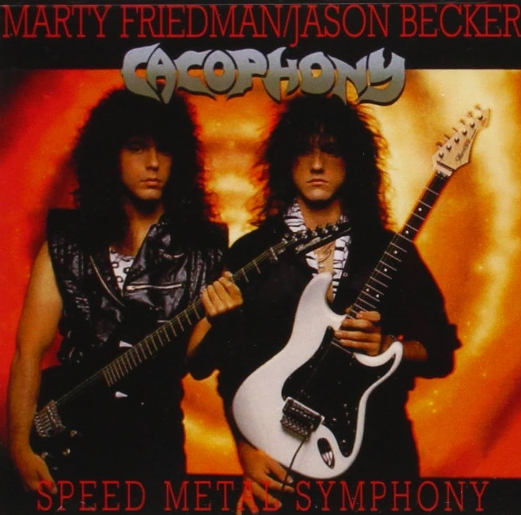 Today, Becker communicates through eye movements with a system developed by his father, spelling out words as well as musical notes, which are then put into a computer.  He continues to compose music by way of this system that produces written music which is then recorded with the help of other musicians.
Beckers' most recent release, "Triumphant Hearts," illustrates his mastery of classical composition and arrangement. Most of the guitarists who appear on the album are pretty notable themselves. Joe Satriani, Steve Vai, Neal Schon, Steve Morse, Paul Gilbert, and Joe Bonamassa are among those who step up to bring Becker's music to life. Becker's own guitar playing, recorded in the '80s and '90s, can also be heard on several tracks.
According to his website, Beckers's life is filled with music, and he remains positive and upbeat.
"I really feel lucky," Becker said. "I am surrounded by loving people, and I can still make music."
Richmond's own Catahoula Coffee Company is planning a fundraiser to benefit Becker, supporting his special needs trust. For more information, click below.