Week of April 16th
Check out local Earth Day events, music, Pickle Ball, and more!
---
Recreation Now Hiring
Hey job seekers! The City of Richmond Recreation Division is excited to announce that we're hiring seasonal recreation positions, including Recreation Program Aide, Recreation Program Leader, and Lifeguard. If you're passionate about making a difference in your community through recreation and want to gain valuable experience while working with a great team, we strongly encourage you to apply! These positions offer the chance to have a positive impact on people's lives. To apply, head over to www.governmentjobs.com/careers/richmondca and check out our Recreation job listings.

Pickleball
Ready to pick up a new sport and have some fun? Join us for Pickleball at the Recreation Complex Gym on Mondays and Tuesdays from 9:30 A.M. to 2:30 P.M. and Fridays from 9:30 A.M. to 1:00 P.M. for ages 18 and up! Whether you're a seasoned player or a beginner, our friendly and supportive community will help you improve your skills and have a blast. And the best part? Pickleball is a low-impact sport that's easy on the joints, making it perfect for people of all fitness levels. So why not try something new and join us for Pickleball starting Tuesday, February 27? Sign up today at www.tinyurl.com/richmondrecreation and get ready for some serious fun on the court!
The Factory Bar is proud to sponsor the upcoming Outdoor Richmond Mural Scholarship Fundraising Concert and Event on April 23. Proceeds benefit Kairos Youth Choir. Come and listen to this amazing choir perform in front of the Richmond Mural at 12:30 pm, then stroll over to The Factory Bar's patio for a fundraising event (21 and over event). Help send these kids to Greece this year!

Adult Craft at the West Side Branch
Event date: April 27, 2023 Event 3:00 PM - 4:30 PM
135 Washington Avenue Richmond

The Masquers Playhouse is proud to announce their in-person Crab Feed is back! Join us Saturday, April 29th, at the Point San Pablo Yacht Club, 700 West Cutting Blvd, for a healthy serving of Dungeness crab, pasta, salad, and dessert. In addition to a sit-down dinner, the evening will feature entertainment, raffle prizes, Plinko, and more. Doors open at 5 pm, dinner will be served at 7 pm. Tickets are $75 per person. Beverage tickets for the no-host bar will be available for purchase at the yacht club. All proceeds go to the Masquers Playhouse.
Annual Literacy Festival- Saturday, April 29th
Join the City of Richmond and community partners for the Annual Literacy Festival! This amazing event will take place on Saturday, April 29th, from 1:00 PM – 4:00 PM at the Civic Center Plaza: 450 Civic Center Plaza, Richmond. Join us for food, music, book giveaways, and poetry talks! For more information, see the flyer below or call (510) 620- 6512.
Summer Soccer
Score big this summer with our Youth Soccer League 8v8! Registration is open now, but don't wait too long - the deadline to register is May 20! From June 17 to July 29, join us on Saturdays from 9:00 A.M. to 5:00 P.M. for U-6 to U-18. Practice is also available on Tuesdays or Thursdays from 5:00 P.M. to 9:00 P.M. Get ready to show off your skills and make new friends on the field. For more information, give us a call at (510) 620-6793.

First annual Citywide Garage Sale
Saturday, May 13, 2023,
9:00 am – 3:00 pm.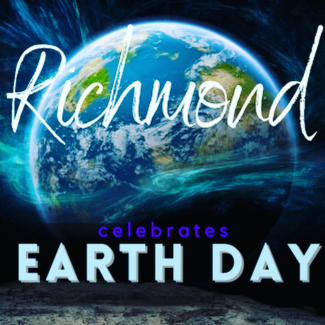 Story Stroll Celebrates One Year Anniversary with an Earth Day-Themed Story
Stroll Join Children's Librarians for an Earth Day-themed Story Stroll at Miller/Knox Regional Shoreline on April 20th from 11:00 AM to 12:30 PM. We will meet Naturalist, Melissa Fowlks, at the Big Meadow Picnic Area parking lot for a walk followed by Earth Day activities and storytime. This free program is great for all age groups! Please call the Children's Room at (510) 620-6557 for more information.

Urban Tilth Earth Day Celebration on The Greenway Trail!
Urban Tilth, City of Richmond, Rich City Rides, Moving Forward, GroundWork, Cal Cameron Institute, and Building Blocks for Kids are inviting the Richmond Community to celebrate the honors and achievements of the environmental movement and raise awareness of the need to protect Earth's natural resources. This year's Earth Day Celebration will be Saturday, April 22nd, from 9:00 AM to 1:00 PM. Volunteer projects will be happening in three different locations 1. 250 S. 13th Street (Nystrom Village Parking lot) 2. 15th St. at the Richmond Greenway Trail 3. Unity Park 1605 Ohio Ave Learn new ways to have a sustainable life and take better care of planet Earth, through fun activities such as outdoor painting experience, gardening activities, mural painting, park/garden beautification, games, speakers, FREE blood pressure screening, bike-powered smoothies, petting zoo, and other fun activities and booths. To sign up, please visit https://www.signupgenius.com/go/10c094da8ac28aaf4c61- earth#/, and for more information, contact Greenway@urbantilth.org.
Earth Day: Wildcat Creek Clean Up!
Please join The Watershed Project's Earth Day of Action and Celebration! We will be hosting a Creek Clean Up at Wildcat Creek, then moving to Lucky A's Baseball Field for celebrations and family-friendly games and activities! We will also be Kicking Off our North Richmond Nature Loop Trail!
Saturday, April 22, 2023  9:00 AM-11:00 AM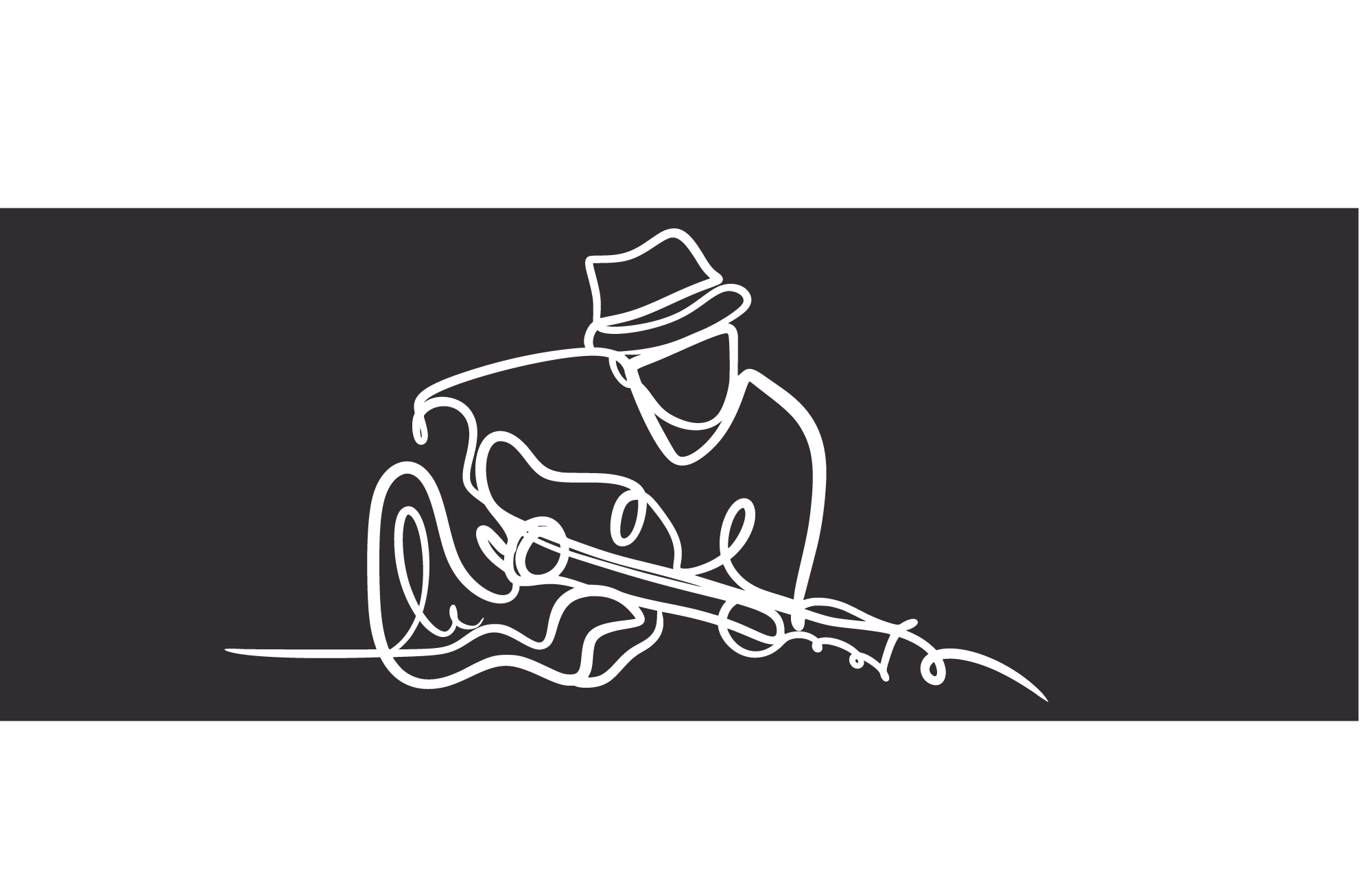 Up & Under Pub
TRIVIA NIGHT!
Every Tuesday, 7:00 pm – 9:00 pm
Baltic Kiss

JEFF TAUBER AND FRIENDS PRESENT: SUNDAY AFTERNOON JAZZ ON THE DECK AT THE BALTIC KISS
Sunday, April 16, 2023
4:00 PM  5:00 PM
GEORGE COLE AND HIS ORCHESTRA RESIDENCY AT BALTIC KISSSunday, April 16, 2023
7:00 PM  9:00 PM
JAM NIGHT
Monday, April 17, 2023
8:00 PM  9:00 PM
4.20 WITH DJD
Thursday, April 20, 2023
9:00 PM  11:55 PM

RED EYE GYPSY
Friday, April 21, 2023
8:00 PM  11:55 PM
CONSOLIDATED ELECTRIC & DESOTO REDS
Friday, April 28, 2023
9:00 PM  11:30 PM
---
Rigger's Loft Wine Company

BANDWORKS PRESENTS: SONS OF JUPITER
Thursday, April 20, 2023
6:00 PM  8:00 PM
GET NOSTALGIC. ALL YOUR FAVORITE TUNES! GREAT FOOD, WINE, AND CIDER. Happy Hour: 5-6:30 pm - $2 off glasses of wine and cider

WHISKEY HOUSE
Friday, April 21, 2023
6:00 PM  9:00 PM
FOLKSY ORIGINALS AND CLASSIC COVERS
The quartet is composed of longtime friends and musical collaborators on a mission to create community and good times. Heather Steiny is center stage, anchoring the Whiskeyhouse sound as lead vocalist on original tunes written by Dan Steiny (keyboard.  In addition to many distinctive, folksy originals, they cover artists such as Ryan Adams, Wilco, Jack White, Kacey Musgraves, Merle Haggard, and the Dead. Support local musicians - $5 Music Cover charge
ADRIAN WEST BAND
Saturday, April 22, 2023
2:00 PM  5:00 PM
AWESOME FOLK/ROCK BAND PERFORMING ORIGINAL MUSIC AND CLASSIC COVERS The Adrian West Band performs a mix of original folk-rock songs, covers, and instrumentals, spanning acoustic rock, jazz, Cajun, and classical music. They feature beautiful vocal harmonies, acoustic guitar, and upright bass. Support local musicians - $5 Music Cover charge
Grape Nest
Brazilian Musician Jackson Luis
April 22nd, 7-9 pm
OPEN MIC
APRIL 29TH, 7-9 PM

If you have an event you would like to advertise here, send us an email: grandviewindependentnews@gmail.com