'The People vs. Mona' comes to the Masquer's Point Richmond stage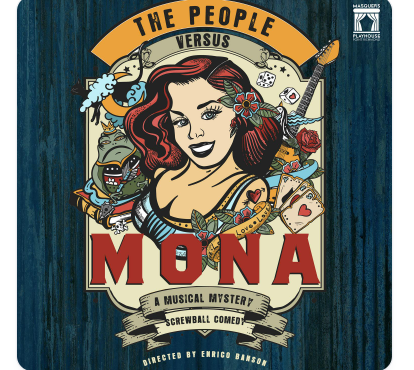 The Masquer's Playhouse presents "The People vs. Mona," a musical that pulls the audience right into the middle of the fast-paced action and hijinx happening in small-town America.
Set in Tippo, Georgia, this musical offers an eclectic mix of comedy and drama. Mona, a third-generation Latina American business owner, is accused of murdering her new husband with a guitar.
"Mona" is also a love story and a murder mystery complete with courtroom shenanigans and fate-of-a-small-town-hanging-on-the-verdict show that will have audience members on the edge of their seats.
The play encompasses various styles of music, from folk to gospel and jazz to rock, and provides a sense of good-natured fun through a loveable assortment of small-town characters.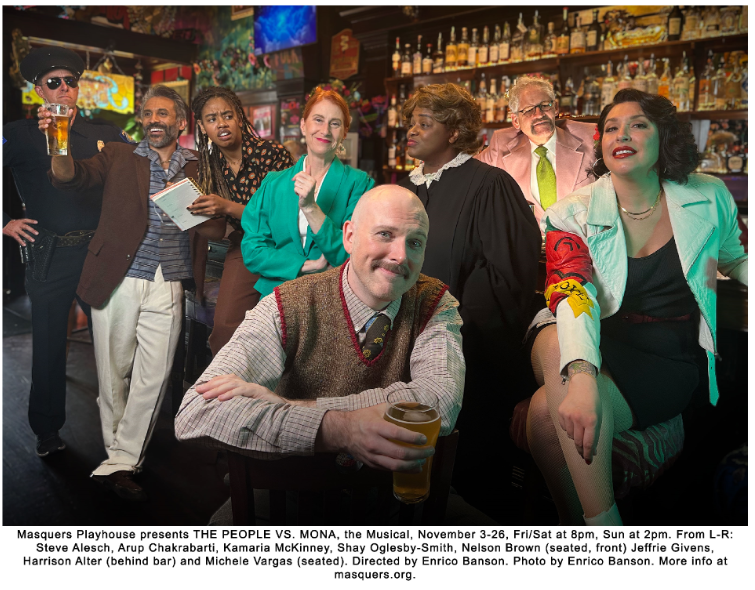 Directed by Enrico Banson, the production features an ensemble of actors: Michele Sanner Vargas as Mona Mae Katt, Nelson Brown as Jim Summerford, Shay Oglesby-Smith as Mavis Frye, Steve Alesch as Officer Bell, Jeffrie Givens as Judge Jordan/Rev. Purify Kamaria McKinney as Tish Thomas/Blind Willy, Arup Chakrabarti as Patel/Dr. Bloodweather, Harrison Alter as Euple R. Pugh/Bailiff.
"The People vs Mona" opens Friday, November 3 at 8 p.m. It runs Friday and Saturday nights at 8 p.m. and Sundays at 2 p.m. through Sunday, November 26.
Tickets are $30; Seniors and students pay $27.00. Tickets can be purchased at www.masquers.org, by phone at 510 232-4031, and at the box office at 105 Park Place, Point Richmond, CA 94801-3922
Pay What You Can Performance – Special Thursday, November 9, 2023, 8 p.m.
Tickets for this performance are not available online. You must reserve by emailing reservations@masquers.org or by calling 510-232-4031. Pay at the door. Cash, credit/debit card, or check.
---
Help keep our content free for all!
Click to become a Grandview Supporter here. Grandview is an independent, journalist-run publication exclusively covering Richmond, CA. Copyright © 2023 Grandview Independent, all rights reserved.