Crime
A spate of fires in abandoned buildings keep Richmond Firefighters busy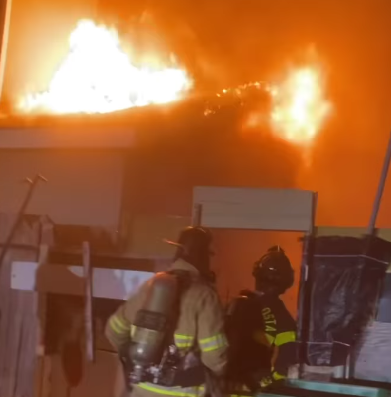 For the third time in five days, Richmond firefighters responded to an abandoned building engulfed in flames.  

The latest call came last night at 9:30 as responders found flames coming from the first floor and rear of the structure on the 400 Block of Market Ave in North Richmond. Firefighters ran hose lines and began extinguishing the flames. Once inside, it was discovered that the ceiling was beginning to collapse and fail. Crews exited the structure and extinguished the remaining flames from the outside of the building until the fire was contained.

A day earlier, Richmond firefighters responded to the 800 block of Brookside Dr. for a reported structure fire. Arriving crews found a large boarded-up office building engulfed in flames. Crews began working immediately to contain the fire. With flames coming out of multiple windows, crews were able to get the majority of the fire under control in a matter of minutes.

No injuries were reported. Con Fire E70 and T70 also assisted with the incident.

Earlier in the week, Richmond firefighters from E64, T64, E66, and E68 assisted Contra Costa County Fire with yet another fire on the campus of the old Vista High School in San Pablo. When the first units arrived at the scene, the building was already well involved with fire. The blaze was quickly contained, but crews remained at the scene for over 3 hours performing overhauls of the remaining building, ensuring the fire was out.

According to a member of Richmond Firefighters Local 188, "Incidents such as this demonstrate the extreme hazards these long-term vacant and abandoned buildings pose to firefighters, especially when they are involved in fire. Fortunately, there were no injuries associated with the blaze."

All three fires are currently being investigated, and no cause has been determined at this time.