News
Sideshow wreaks havoc in Richmond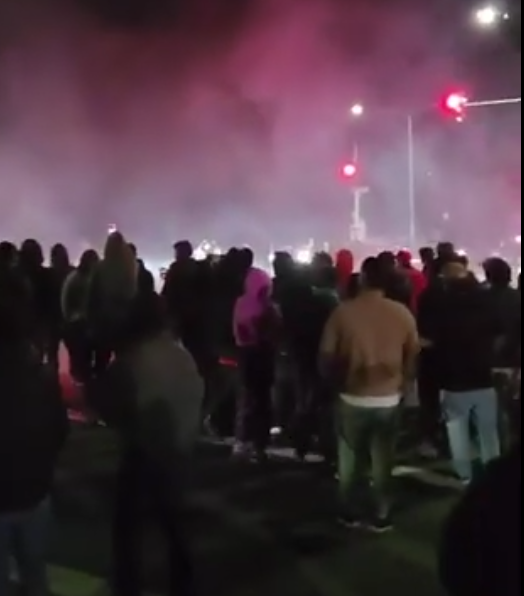 Silence was shattered early Sunday morning as police worked to disburse participants of a large sideshow that took place in the middle of Carlson Boulevard waking residents and causing a loud disturbance.
Richmond police were dispatched at 12:37 a.m. to Carlson Boulevard and Bayview Avenue for reports of 50-60 cars and a large crowd that had taken over the street.
The sideshow began to disburse as police arrived on the scene sending the cars fleeing through the neighborhood.
One resident posted a video to Nextdoor saying that the sideshow was taking place in his driveway.
The video shows both the sideshow and the crowd that gathered to watch it. The sideshow created noise that could be heard throughout the neighborhood, and there were numerous complaints on social media about fireworks and gunshots in the area.
There were also reports of sideshows and fireworks in Pinole and Berkeley around the same time.