Richmond Yacht Club hosts Sail a Small Boat Day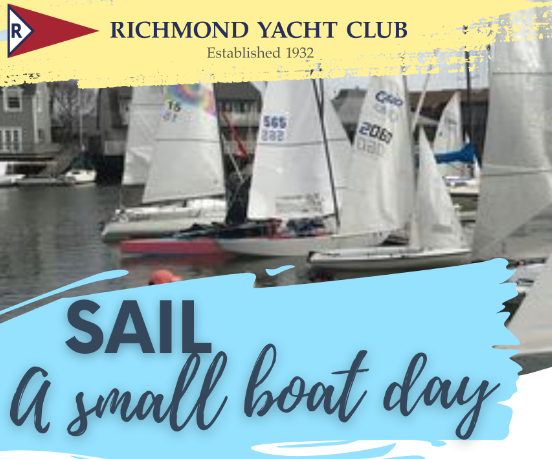 Richmond Yacht Club invites you to come and learn to "Sail a Small" boat at their annual fun, family-friendly event, open to everyone, even if you have no previous sailing experience.
Enjoy a fun day on the water on Saturday, November 4th, from 10:30 a.m. to 3:30 p.m., and try your hand at sailing a variety of different boats.
"This event welcomes everyone – whether you're a seasoned sailor or a first-timer, a cruiser or a racer, young or young at heart. All ages are invited to sail! Just bring your wetsuit and/or PFD, or we can lend you one. And don't forget to pack a dry change of clothes in case the fun gets a little too wild," RYC said.

Kids are welcome, and according to RYC, there's a free hot dog lunch too.
"Hang out on our beautiful balcony or dock, savor your meal, and soak in the views, or take it to go for a delightful harbor cruise. It's all on the house!"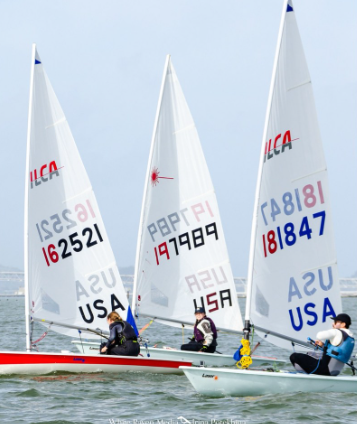 RYC says if you are considering a boat purchase, there will be plenty of boats on hand to check out.
"Discover the boat and fleet that suits you best. Come over to the Club and give it a try. We offer a wide range of options, including Laser, J22, J24, Opti, El Toro, Byte, 29er, Fl8, FJ, Sunfish, Mercury, 420, Wabbit, Snipe, RS Tera, Feva, Aero, and even Catamarans! Our fleet representatives will be there to answer all your questions."
It is suggested you wear warm, water-repellent clothing, and because there's a good chance you may get wet, bringing a change of clothes is advisable, as is leaving your valuables at home.
Saturday's forecast includes a chance of rain, and while sailors generally don't mind getting wet, it's a good idea to make sure the event isn't canceled due to bad weather before heading out.
Twitter:
@SailASmallBoat
https://www.richmondyc.org/
What: Sail a Small Boat Day
Where: Richmond Yacht Club, 351 Brickyard Cove Road
When: Saturday, November 4th
---
Help keep our content free for all!
Click to become a Grandview Supporter here. Grandview is an independent, journalist-run publication exclusively covering Richmond, CA. Copyright © 2023 Grandview Independent, all rights reserved.