Advertised as "shocking, humorous, and poignant," the Masquers Playhouse production of ROE is a mad dash through American history, carefully framing the lives of the people at the heart of one of the most hotly debated issues of the last century.
The play, ROE, revisits the 1973 landmark case Roe v. Wade, focusing on the lives of the two key figures central to the debate, which has recently been revisited.
Conceptualized in 2016 by writer Lisa Loomer, ROE takes a deep dive, telling the stories of lawyer Sarah Weddington and plaintiff Norma McCorvey in the years following the Supreme Court decision.
Loomer's play illustrates how two very regular people can go on to write an important chapter in America's history through their experiences. The characters seem real because they are; Loomer's script brings them to life before you on the stage as the decades' march by in the background.
Director Michael Sally cautions, "The play isn't about the topic of abortion, nor does it takes sides. It's really a look at the women, Sarah and Norma, both who we sadly lost in the last year. But mostly, it's about Norma and the trajectory of her life," Sally said. "She [Norma McCorvey] went to great lengths to be known as Jane."
The play opens at the beginning of the women's movement in the early 1970s and progresses to the modern day with the help of era-inspired backgrounds and an array of fashions from decades past.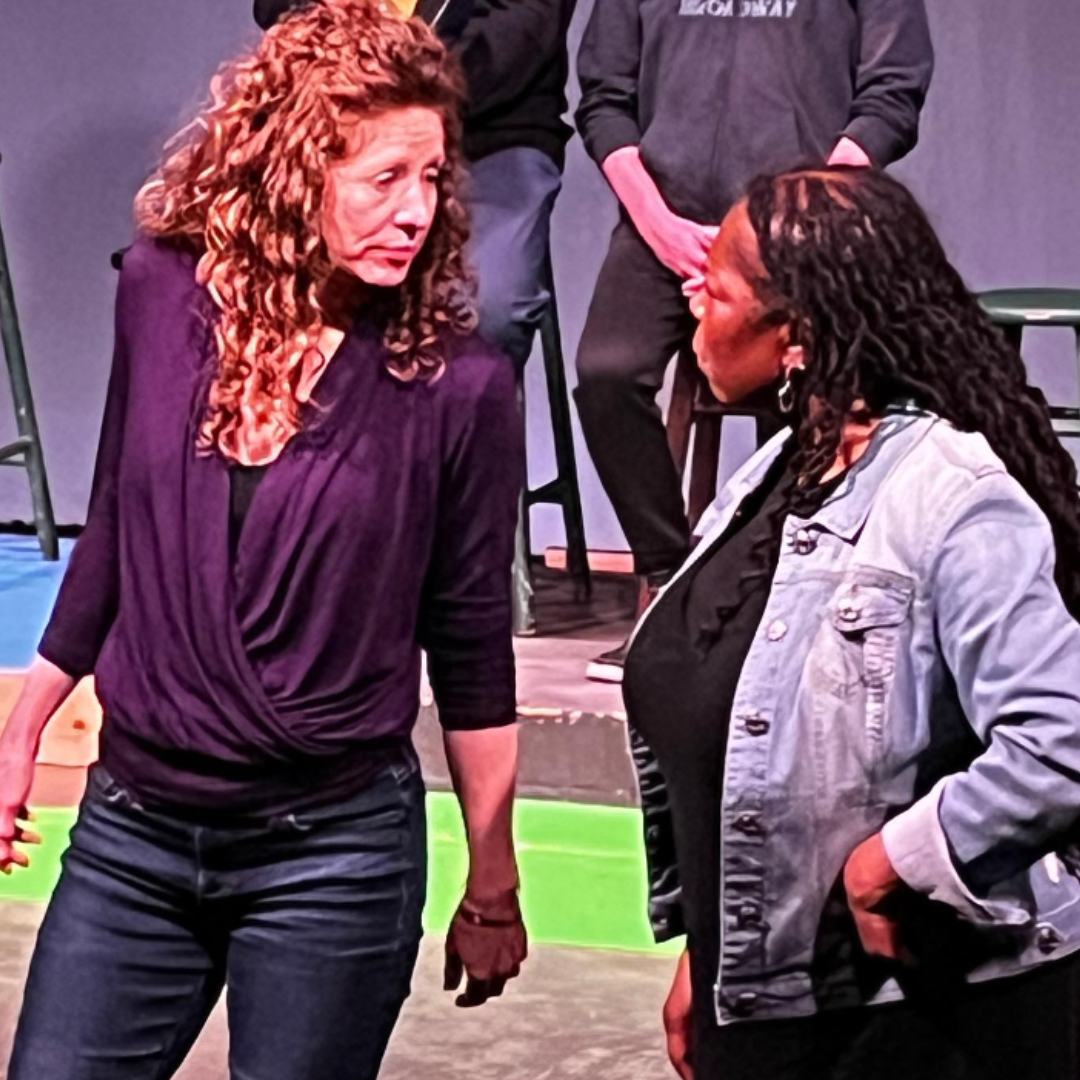 While the stage decor is minimalist, the imagery associated with the various decades is projected behind the actors providing a period feel, which along with the detailed costumes, complete with wigs, is guaranteed to transport the audience back through time.
The production also features a transcript of historic archived audio intermingling with the actors' lines, and providing a layer of realism in the background.
The Masquers wear many hats (and other things, too) to bring this play to life. This play generally requires a large ensemble cast, but the Masquers production easily tackles this dilemma by assigning multiple characters to each of their actors, with some taking on up to five distinct roles, necessitating many quick costume changes.
This production has a lot of heart and soul conveyed convincingly through the efforts of the Masquers.
Not to be missed, ROE runs June 9  to July 2 at the Masquers Playhouse in Pt. Richmond.

Single tickets are $30. Seniors and students save 10%.
Performances on Fridays and Saturdays at 8 p.m., and Sundays at 2 p.m.
Buy tickets online by clicking the button, or by calling 510-232-4031