Richmond SOL Opens Spring 2023 Youth Soccer Registration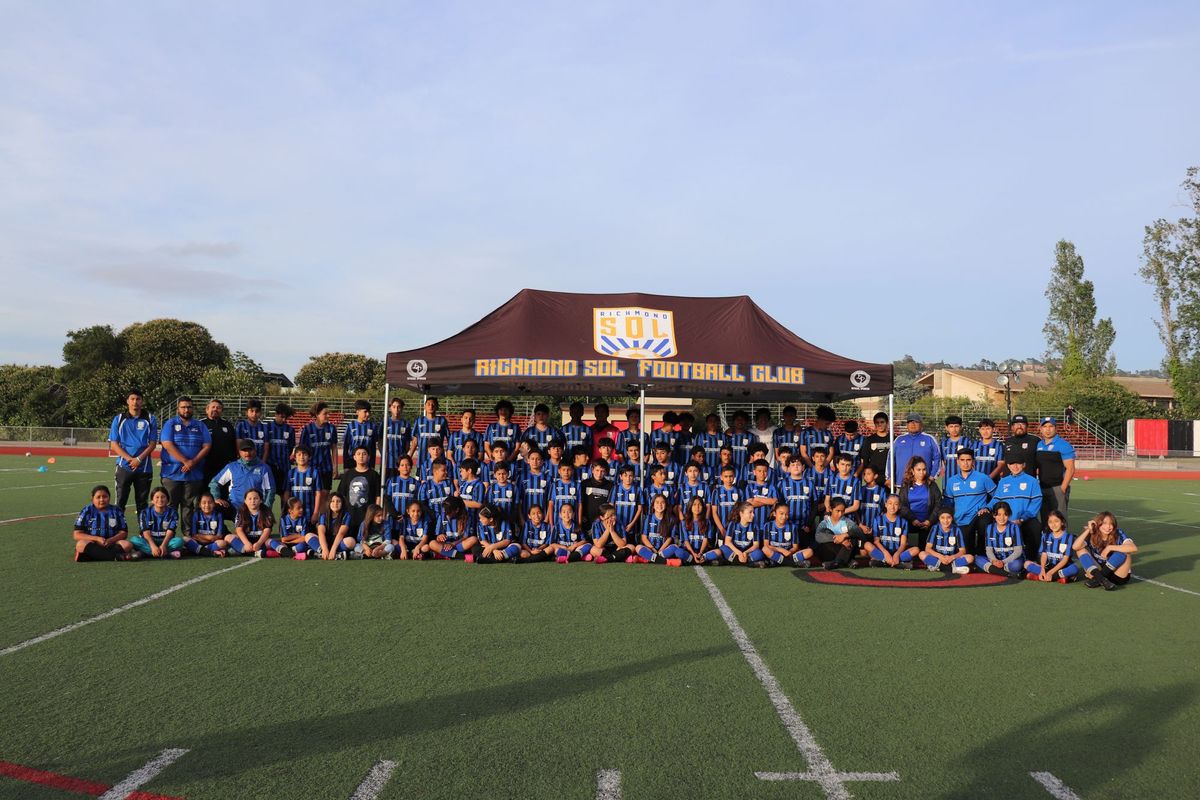 Join Richmond SOL for the spring soccer season! Boys and girls ages 4 to 17 are invited to register for Recreational teams (ages 4 to 7) or Competitive teams (ages 8 and up). Training will begin in March, and games will run through late May or early June. The club's home field is MLK Turf Field, located at 1300 Virginia Ave, Richmond.

Parents should attend a mandatory orientation session on Saturday, January 21 (9-10 am) or Monday, January 23 (6-7 pm). Early bird registration will take place on these dates and will offer the best savings. The regular registration period is January 24 to February 7. Orientation and registration will take place at 1420 Macdonald Ave, Richmond.

Established in 2003, Richmond SOL is a nonprofit soccer club that serves Richmond and the surrounding areas and promotes the values of Sports, Outreach, and Leadership. Community service opportunities are ongoing and integrated in the program. In addition to its youth teams, Richmond SOL has a semiprofessional men's team that competes in the NSL Pacific Conference.

For more information on youth registration, including full dates and costs, please visit RichmondSol.org.