Richmond Police and Fire Toy Program family sign-up opens Saturday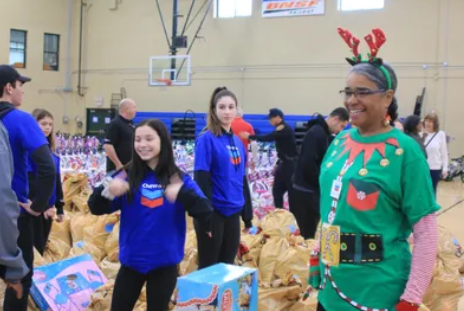 The Richmond Police and Richmond Fire Toy Program is back this year to once again bring smiles to the faces of children in need across Richmond.
"We are excited to announce that we will be providing toys, groceries, and even a chance to win a bike for families with children under 12," the program said.
Sign-ups for families will be online starting on Saturday, November 4, at 9 a.m. Registration is on a first-come, first-served basis for the first five hundred families.
Please submit only one application per family. Children must live with you, and you must be their primary guardian/parent. Make sure to provide an accurate email and phone number; you will be contacted with further information before the event. If you don't receive a call, please don't show up at the event.
Richmond Police Crime Prevention Manager Michelle Milam knows well the importance of this event.
"I recall a time when my own family required assistance, and it was the unwavering support of our community that carried us through. The Richmond Police and Richmond Fire Toy Program provides a way for the people of Richmond to come together and help one another in times of need. It embodies the true spirit of unity and compassion that defines our city," Milam said.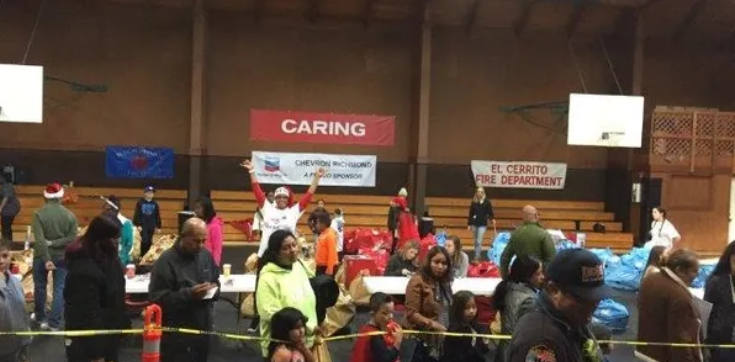 The toy drive began in 1989 when Richmond firefighter Rod Woods organized a small local toy drive to help families in need. Richmond Police Department also saw a need in the community and originally focused on providing families with food for that special holiday meal. After many years of running separate programs, the Fire and Police departments united and filed for non-profit status to obtain corporate sponsors and reach more families.
"The Richmond Police and Richmond Fire Toy Program goes beyond being a holiday initiative; it is a testament to the immense compassion and spirit of our community. In a year where many families are facing challenges, we depend on the support of the public and volunteers to make a difference. Through the provision of toys, groceries, and even the opportunity to win a bike, this program brings smiles to the faces of children in need and offers much-needed support to families during the holiday season," Milam said.

To sign up for the program or donate and support the cause, please visit the website: https://richmondfireandpolicetoyprogram.com
---
Help keep our content free for all!
Click to become a Grandview Supporter here. Grandview is an independent, journalist-run publication exclusively covering Richmond, CA. Copyright © 2023 Grandview Independent, all rights reserved.