News
Richmond Council approves resolution supporting Palestine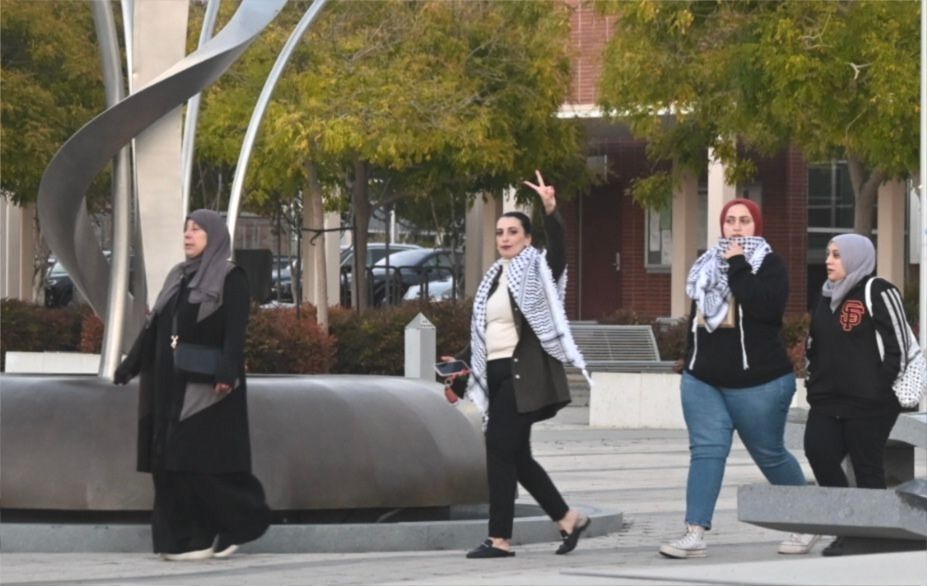 After an epic hours-long public comment section Tuesday night and into Wednesday morning, the Richmond City Council voted five to one in favor of a resolution 'Affirming Richmond's Support and Solidarity with the Palestinian People of Gaza.'
The resolution sponsored by Richmond Mayor Eduardo Martinez and Vice Mayor Gayle McLaughlin, was condemned as divisive and antisemitic by Jewish community leaders and others. Councilmember Cesar Zepeda, who argued for language condemning Hamas be included in the amended version, voted against the resolution.
"The City of Richmond stands in solidarity with the Palestinian people of Gaza, who are currently facing a campaign of ethnic cleansing and collective punishment by the state of Israel," the resolution states.
Richmond Mayor Eduardo Martinez said the resolution calls upon the City of Richmond to stand in solidarity with the people of Palestine, who are currently facing a campaign of apartheid and collective punishment by the state of Israel.
"We are one small city weighing in on a conflict that has the attention of the entire world. Global superpowers are pouring in money, political attention and military aid. But the people of the United States whose tax dollars directly support Israel's military have an immediate moral obligation to condemn Israel's acts, collective punishment and apartheid state," Martinez said.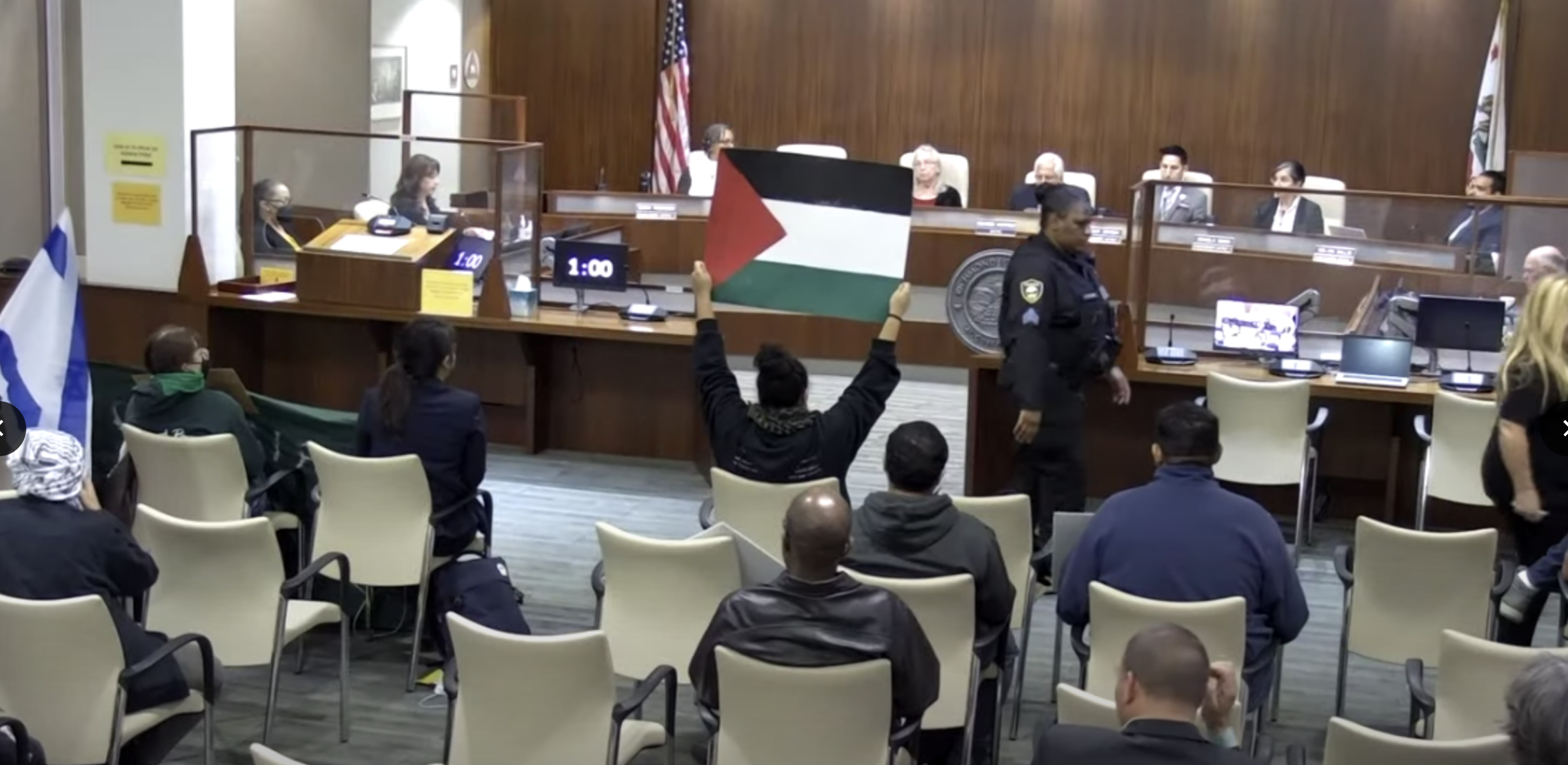 "We should never stay silent on the oppression of any group. The Palestinian people are currently dealing with what the UN calls war crimes by the state of Israel. They are being collectively punished," Martinez said.
The mayor said public opinion agrees with him, with 66 percent of Americans supporting a cease-fire and full humanitarian aid to Gaza.
Martinez said he rejected the notion that speaking out against Israel's military and right-wing government is antisemitic.
"This resolution is a proclamation for peace. It is a proclamation for humanity. To characterize it by anything else is false," Martinez said. "Any attempt to make the cosmic leap of associating with compassion for innocent civilians for the support of terrorist acts is disingenuous at best and manipulative at worst."
The council added several amendments to the resolution acknowledging the October 7 Hamas attack, the loss of civilian lives, and the return of hostages.

In a letter to the council, Dean Kertesz, Rabbi of Richmond synagogue Temple Beth Hillel, called the resolution a vile attack on Israel, filled with lies.
"When Hamas gunmen entered Israel two weeks ago on Shabbat morning, intentionally targeted Israeli civilians, murdered at least 1,300 people, burned whole families alive in their homes, beheaded babies, killed children in front of their parents, kidnapped at least 200 people taking them to Gaza as hostages, all the while videoing their actions, live-streaming them on the internet, and celebrating, you were silent," Kertesz wrote. "You did not propose or pass a resolution. You issued no condemnation. You were silent. Silence is violence.
Because you were silent when Jews were being murdered, you have made it clear that the Richmond City Council does not value Jewish life."
Kertesz said this isn't the first time city council members aligned with the Richmond Progressive Alliance have used their offices to demonize Israel. In 2010, then Richmond Mayor McLaughlin and Vice Mayor Jeff Ritterman withdrew a proposal condemning Israel for intercepting a Gaza-bound flotilla.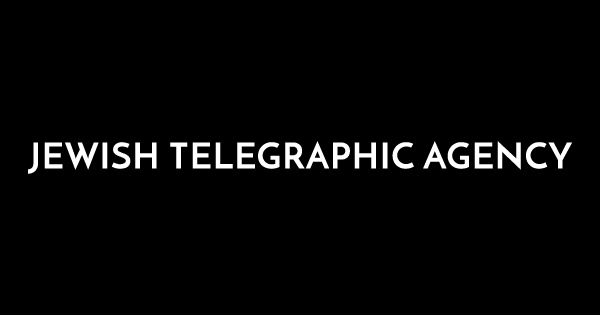 "We had to stand against them about ten years ago when they proposed basically the same resolutions," Kertesz wrote.
Contra Costa County Supervisor John Gioia said the resolution failed to condemn the terrorist Hamas' killing of innocent Israeli men, women and children, which started the recent warfare in a letter to the Richmond City Council.
"I believe it is important at times like these to bring our community together rather than create divisiveness. The passage of any resolution, regardless of attempts to amend it, will only contribute to the divisiveness," Gioia wrote.
Shawn Dunning, a Richmond resident and conflict resolution specialist who has spent years working in the Middle East, including working with both Israelis and Palestinians, said the resolution condemns Israel without acknowledging the loss of innocent lives to Hamas.
"Though Gayle and Eduardo may have simply intended to call for an end to the bloodshed of innocent people and to bring attention to the humanitarian crisis unfolding in Gaza, the words of the resolution, devoid of any acknowledgment of the Oct. 7th massacre of innocent Israelis, have unequivocally resulted in antisemitic feelings throughout Richmond and beyond. That's the effect. It cannot be denied," Dunning wrote.
---
Help keep our content free for all!
Click to become a Grandview Supporter here. Grandview is an independent, journalist-run publication exclusively covering Richmond, CA. Copyright © 2023 Grandview Independent, all rights reserved.