News
Count shows large increase in Richmond's homeless population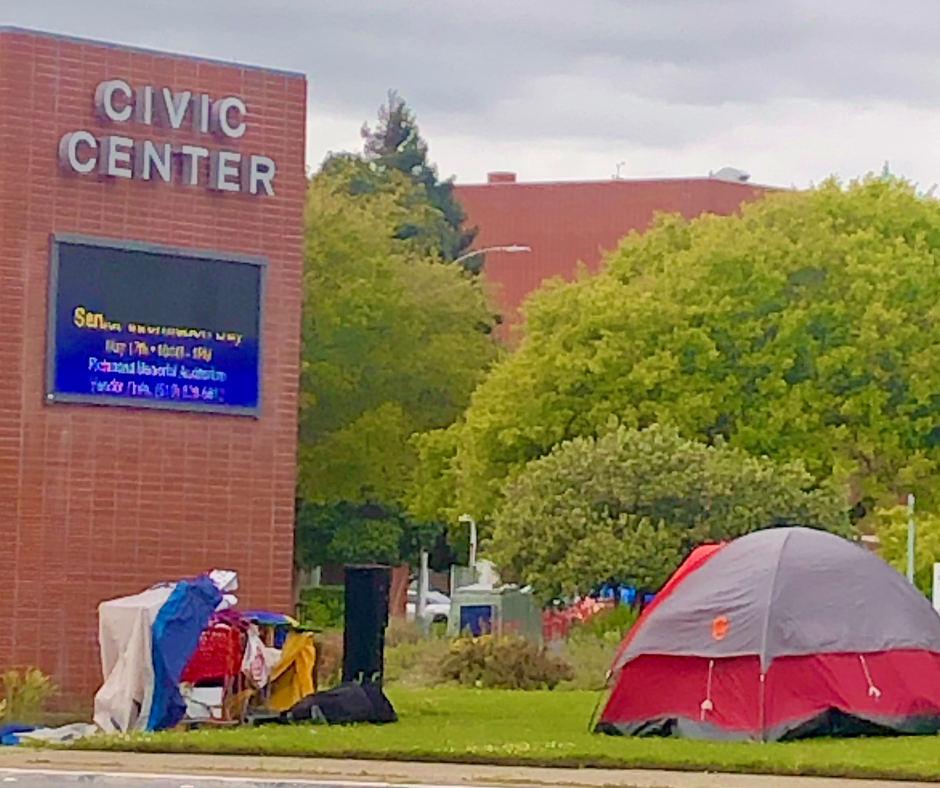 Richmond's homeless population grew by nearly 74 percent, according to new data from the 2023 Contra Costa Health Services Point in Time Count.
The annual survey documents people experiencing homelessness and provides a one-day snapshot of homelessness in Contra Costa. The county's homeless services team and more than 200 volunteers spread out across the county to count the number of people living outdoors or in emergency shelters on January 24.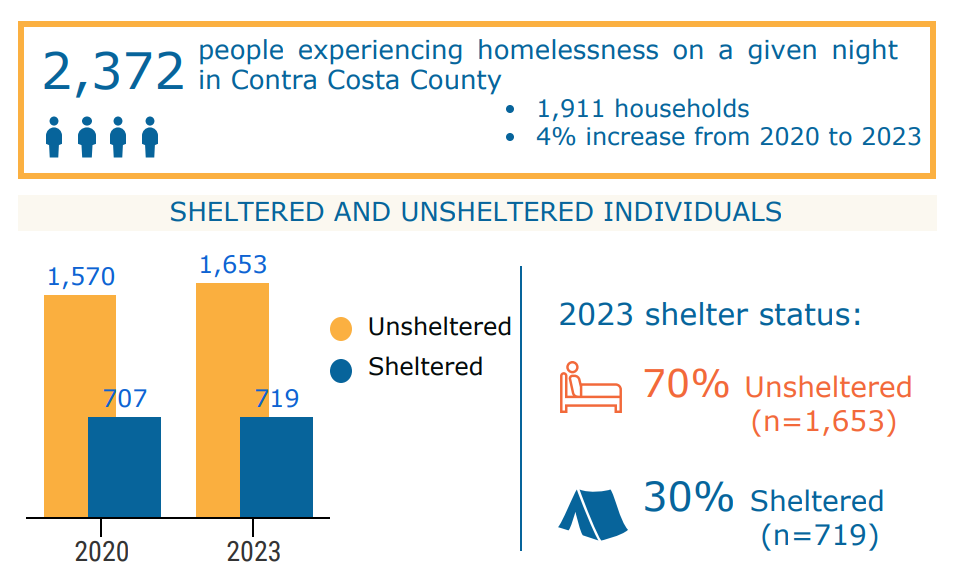 In Richmond, 487 people without housing were observed during this year's count. During the 2020 point-in-time count, 280 people experiencing homelessness were identified in the city.
While Richmond's homeless population was growing, homeless populations in neighboring cities went down. In El Cerrito, the homeless population dropped by 70 percent, while San Pablo saw a 28 percent decrease.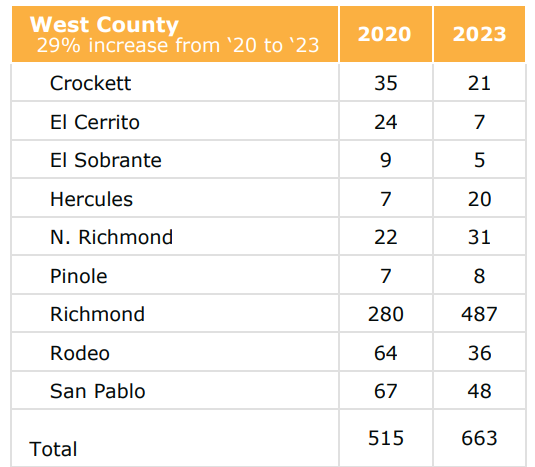 The county as a whole saw a 4 percent increase since 2020, which is relatively stable and similar to pre-pandemic numbers, according to Christy Saxton, director of Contra Costa Health's Health, Housing and Homeless team.
"This is a testament to the services we work to provide to people who are experiencing homelessness in our communities, but there is more work to be done," Saxton said.
District One Supervisor John Gioia said the county is working to create more housing opportunities with supportive services, including investing $12 million each year in a newly established Housing Trust Fund.
"Contra Costa County is also working with other counties statewide to reform the homeless system of care in California to link funding with accountability for outcomes," Gioia said in a statement by Contra Costa Health.
Richmond has implemented several initiatives over the years and is currently developing a Homelessness Strategic Plan to address homelessness.
In 2018, Richmond declared a shelter crisis finding that a lack of shelter threatened the health and safety of unhoused people, and the city passed a resolution declaring homelessness a public health emergency.
The city council allocated $250,000 to shut down the Rydin Road encampment near Point Isabel Park. Several former Rydin Road residents moved from the encampment into housing options, but some ended up in another unsheltered situation, according to a report by Homebase.
Richmond also contracted the Richmond Community Foundation to develop a $425,000 Housing First Program designed to connect unhoused Richmond residents with stable housing and necessary services.
The city received a $4.8 million California Interagency Council on Homelessness grant for the Castro encampment to improve living conditions at the encampment. The plan also aims to provide services to camp residents, create a path to housing and restore the site to its original use by next year.
The city has also sought to convert the former Civic Center Hotel into permanent housing through the state's Homekey grant program.