News
New Public Bank East Bay CEO makes appearance at Richmond council meeting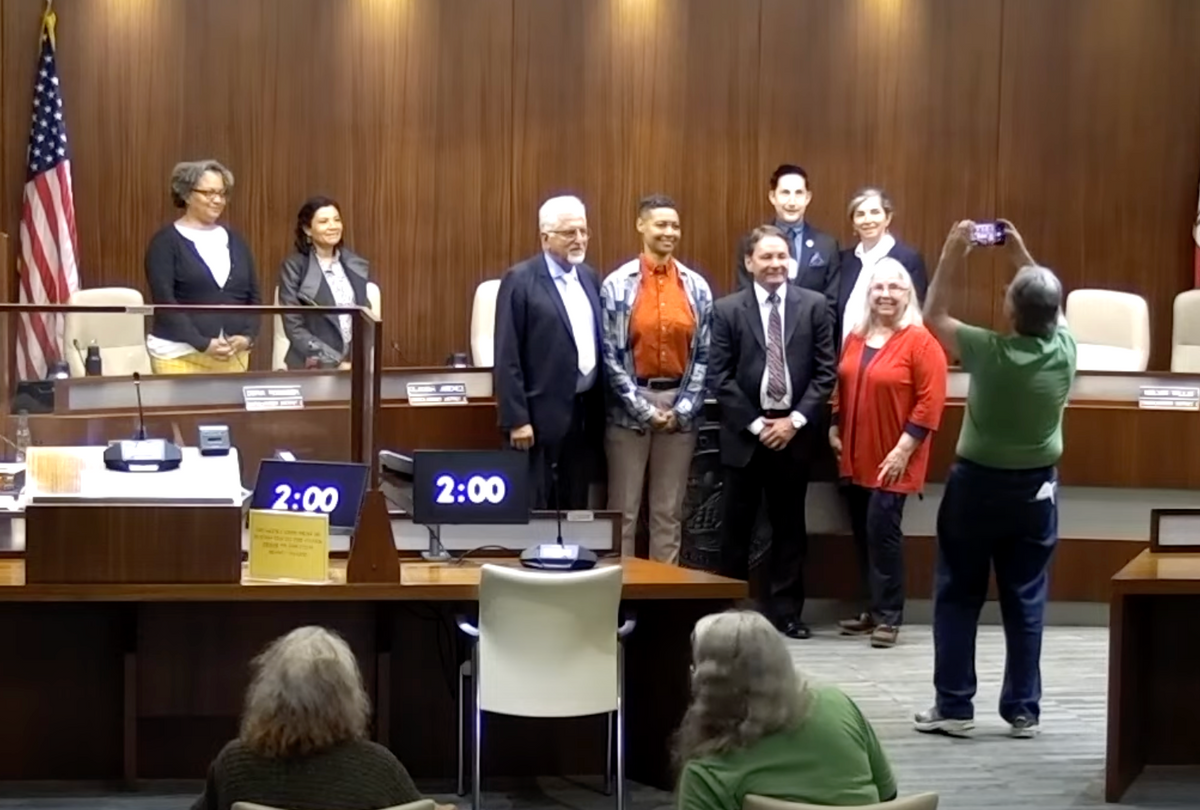 Public Bank East Bay representatives stopped by the Richmond City Council meeting to introduce their new CEO, Richmond-born Scott Waite.
Vice Mayor Gayle McLaughlin, who also serves on the Public Bank East Bay Board, used her councilmember report time at the beginning of the meeting to introduce the newly hired CEO.
Waite, a self-described career financial institution executive, has spent the last 30 years in the credit union industry and said Public Bank East Bay intends to focus on affordable housing, small businesses, and renewable energy lending.
"There are a lot of similarities between my experience and background and the public bank's mission," Waite said. "Credit unions have the mission of people helping people. We are not for profit. There are no shareholders. We try to do our best to put our returns back into our memberships."
Richmond, along with Berkeley and Oakland, is one of the founding member cities of the public bank initiative. The bank, which also includes Alameda County, will not take any retail deposits from consumers. Instead, it will be a wholesale bank that allows east bay cities and counties to invest money collected as taxes, fines, and fees locally.
The bank will partner with other financial institutions like community banks, credit unions and community development financial institutions and will not be a competitor to traditional banks.
California passed the California Public Banking Act in 2019, allowing cities and counties to establish and operate their own public banks. The law went into effect in 2020.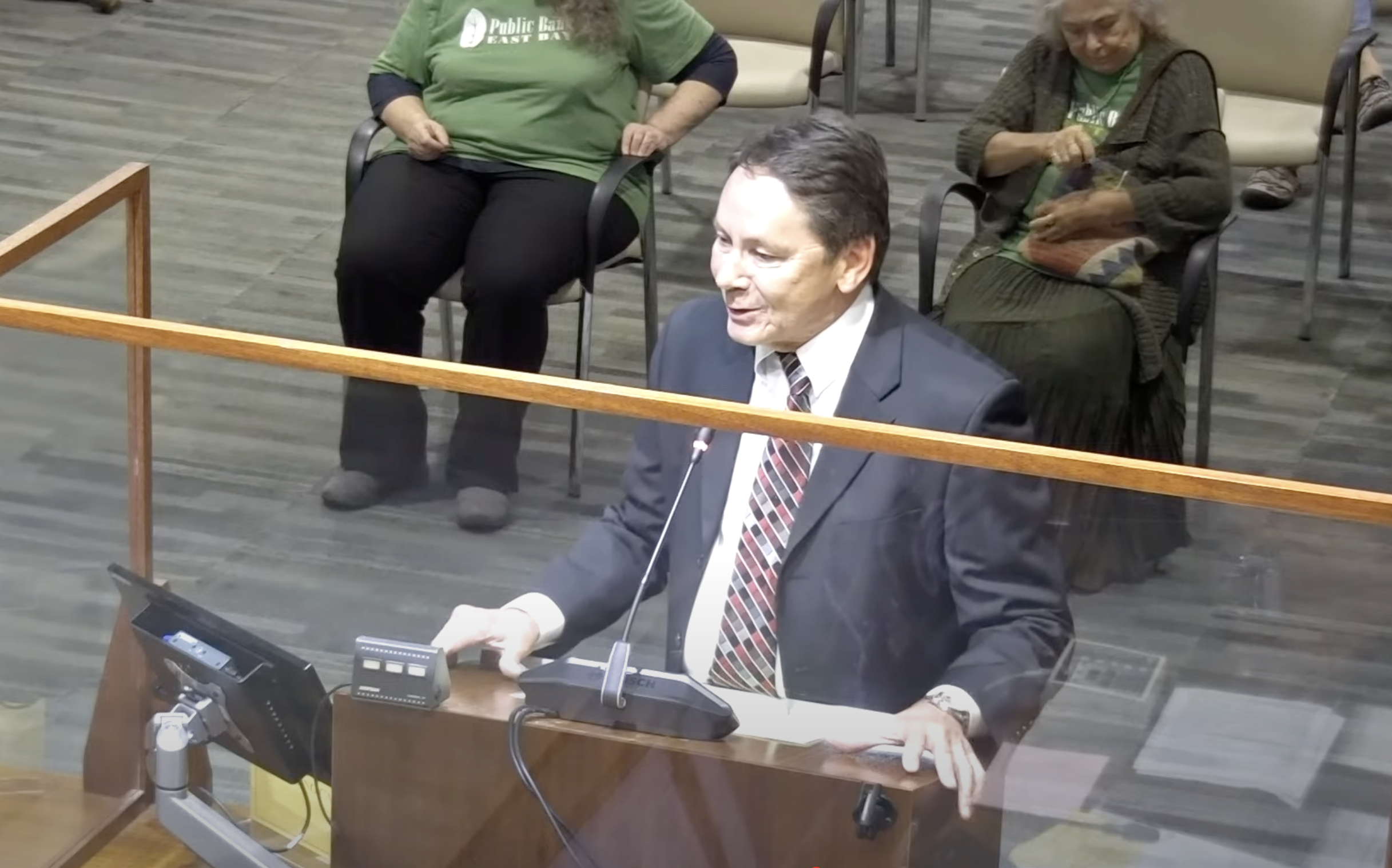 "There is a tremendous vision and mission behind the public bank initiative; it's been in the works for some time. We are now on the cusp of finishing some real critical steps critical to make this a reality," Waite said.
Waite has served Dublin-based Patelco Credit Union's executive vice president and chief financial officer for the last 20 years and lives in Livermore.
"We have the mission of looking at specific lending areas for some of our communities that have been underserved populations," Waite said. "It is my honor to take the next level of the public bank into its mission of becoming a reality."
The bank will meet with staff from member agencies as it finalizes its business plan and prepares to go through a regulatory process to obtain a bank charter. Public Bank East Bay hopes to open by 2024 or early 2025.
"We have a little bit of work ahead of us before we become a reality, but we're excited to take this next step. We are the first public bank initiative in the United States to select and hire a CEO," Waite said.
Public Bank East Bay Co-Chair Jennifer Esteen told the council she is thrilled to reach the point of hiring a CEO who will shepherd the bank through the process of becoming approved by the regulators.
"Here in this country, there is only one public bank. So to have the creation of a public bank in the bay area, which we have never seen in our lifetime, is really historic and beautiful," Esteen said.
Last year, the Bank of North Dakota, a state-owned bank that provides financial services to the state of North Dakota, had returns of 15 percent from their municipal investments that they were able to put back into their municipal funds, according to Esteen.
"Fifteen percent returns are pretty outstanding," Esteen said. "When Wall Street gives returns back, you are lucky if you get a one percent CD after 18 months. It just doesn't happen. When we get that money back into our municipalities, we get to decide how to spend those funds and how to reinvest."
Esteen said those at the public bank look forward to bringing those returns to Richmond, Berkeley, Oakland, and all of Alameda County.
"Hopefully, we can expand throughout Contra Costa County as people see the fruits of our labor," she said.
The new CEO was also scheduled to appear at the Berkeley City Council and the Alameda County Board of Supervisors on Tuesday and will be at the Oakland City Council on October 3.
---
Help keep our content free for all!
Click to become a Grandview Supporter here. Grandview is an independent, journalist-run publication exclusively covering Richmond, CA. Copyright © 2023 Grandview Independent, all rights reserved.