Entertainment
Masquer's new production offers lessons in language and love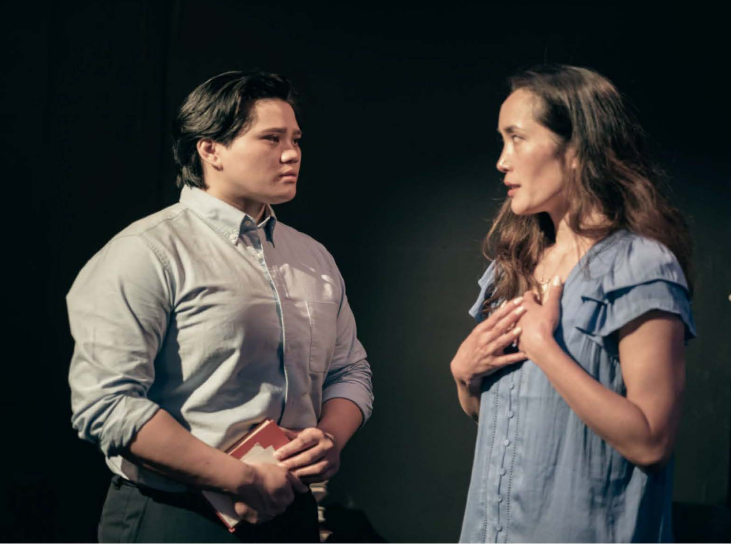 Looking for a quirky love story that also promises obscure language lessons? Masquers Playhouse's new production of "The Language Archive" offers theatergoers both and so much more.
"The Language Archive" is a story about communication, the preservation of lost and soon-to-be-extinct languages, and the inability people have to verbalize their own feelings.
George, played by Austine de los Santos, is a linguist who is consumed by his work of preserving dying languages but is at a loss for words when it comes to the vocabulary of the heart. Mary (Sarah Chan) is George's long-suffering wife who is fed up with George's linguistic impasse and is on the verge of leaving him. Emma (Samantha Topacio) is the lab assistant who is infatuated with George, who remains completely oblivious to the emotions of the women around him.
During the play, George provides the audience with a lesson in Esperanto as he runs through verb tenses for "I love." His pronunciation is good, but his comprehension leaves more than a little to be desired.
By the time this lesson is over, George's marriage is at death's door and in more danger of extinction than the languages he devotes his life to saving. He explains that he is more distressed by the extinction of languages than people. "It's estimated that every two weeks, a language dies," he says. "I don't know about you, but this statistic moves me far more than any statistics on how many animals die or people die in a given time, in a given place."
Director Wynne Chan is no stranger to the intricacies of language. She grew up speaking Cantonese and English, and while fluent in both, she still struggles to translate between the two languages because the cultural context is so different.
"'I love you' technically exists in both languages, but in Cantonese, it's a concept, not a phrase you'd directly say to a loved one," she said. "This play explores communication and language, and how, sometimes, two people who love each other lack the words to tell the other what they need to hear."
Written by Julia Cho, "The Language Archive" is a deep dive into human relationships and the language that surrounds them, merging both the scientific and romantic worlds.

"The Language Archives" opens Friday, August 11, at 8:00 pm.
It runs Friday and Saturday nights at 8:00 pm and Sundays at 2:00 pm through Sunday, September 3. Tickets are $30; seniors and students pay $27.00.
Tickets can be purchased at www.masquers.org
by phone at 510 232-4031 and at the box office at 105 Park Place,
Point Richmond, CA 94801-3922