Community
The Latina Center, City of Richmond partner to boost domestic violence awareness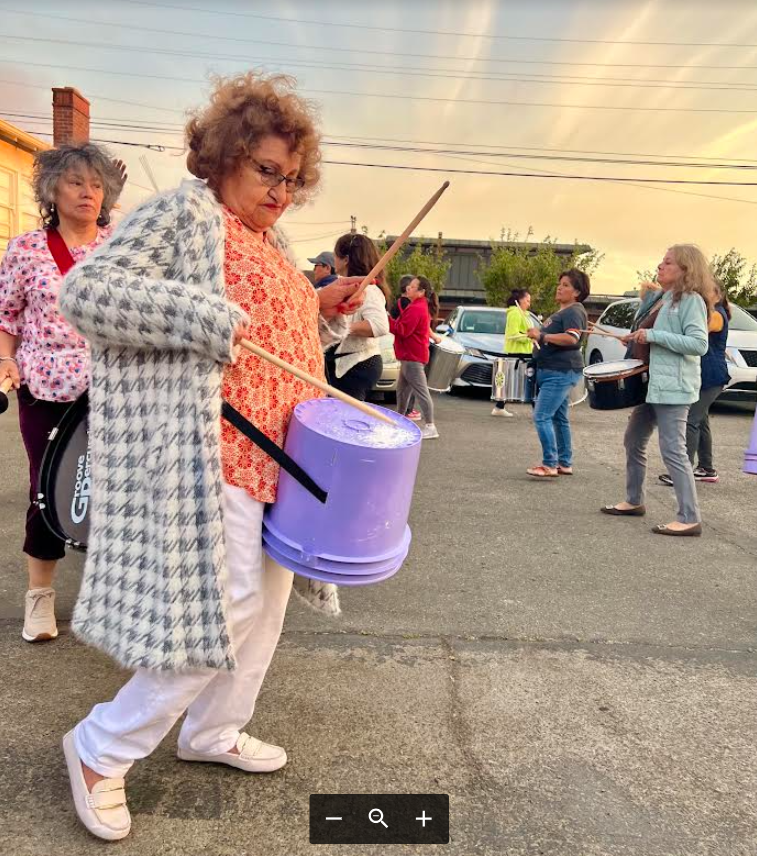 Ahead of Domestic Violence Awareness Month, The Latina Center, Councilmember Soheila Bana, and the City of Richmond are partnering to host a benefit concert to raise public awareness about gender violence in the community.
¡Ya Basta! y Sin Miedo / Enough is Enough! is a free benefit concert that will be held outdoors at Richmond Civic Center Plaza on Saturday, September 30.
The rates of domestic and gender violence in Richmond and around the world are concerning. Data from Contra Costa Health and STAND! for Families Free of Violence shows that Richmond has the third highest rate of domestic violence in Contra Costa County, following Antioch and Concord, respectively.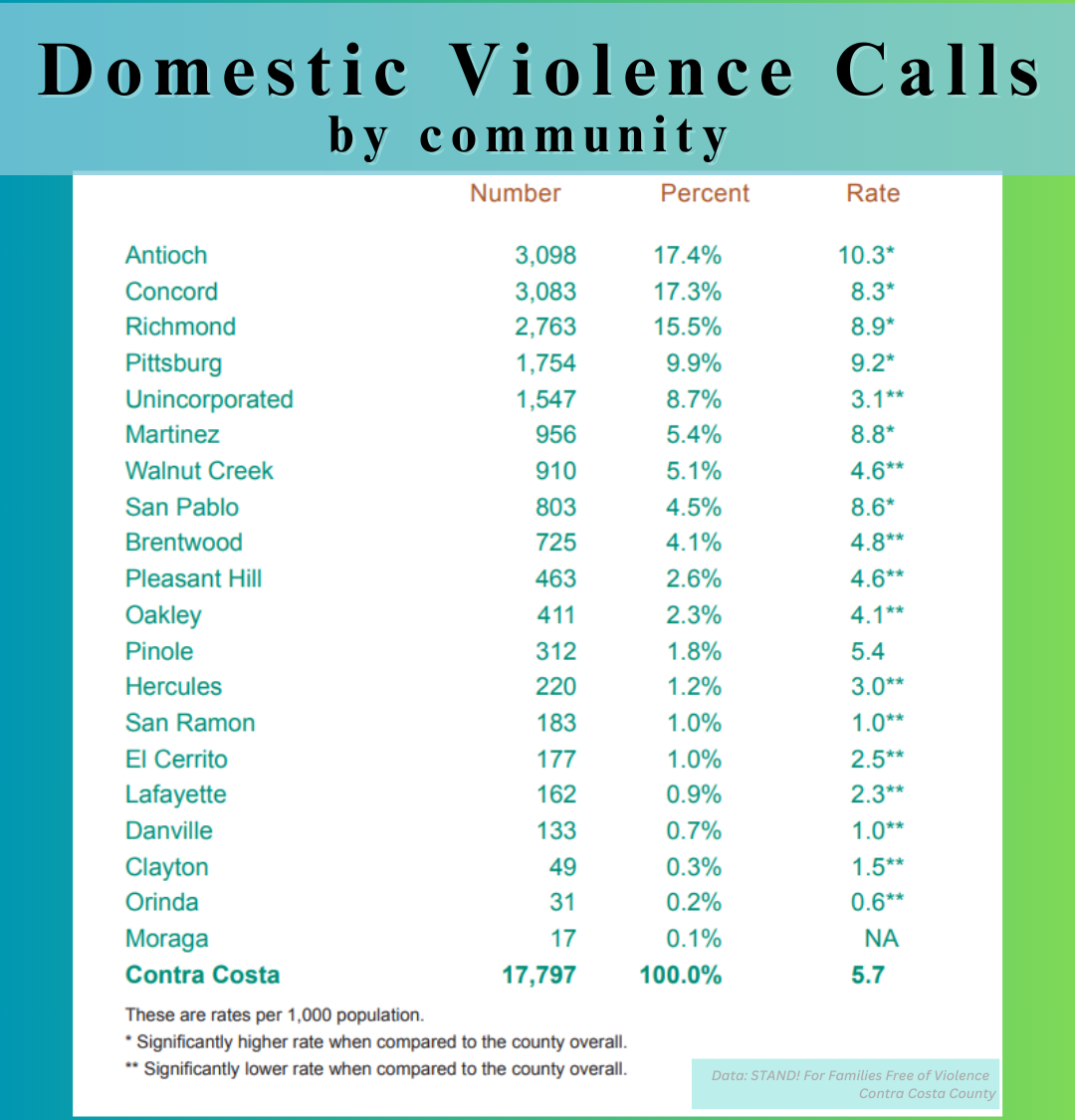 Miriam Wong, Executive Director of The Latina Center, said the center has long worked to support those who have experienced domestic and gender violence in Richmond.
"For over two decades, The Latina Center has supported the recovery and empowerment of women and youth who experience domestic violence. With great concern, we recognize violence as a social epidemic that affects us all in one way or another. I firmly believe that we must work with the vision of creating spaces, allowing each violent person and abuser to change their destructive behavior for the good of their family, society, and their well-being," Wong said.
Recently, the Latina Center released profiles of some of the women they have supported. Many are women who immigrate from Mexico with husbands who are abusive, arriving with little or no knowledge of English, lacking job skills, and feeling trapped in violent relationships with nowhere to turn.
One such woman, identified as "Alejandra," said she is grateful for the help she received from the center.
"As one more woman who managed to get out of an abusive relationship, I am very grateful for the help I have received from The Latina Center programs since 2008. I remember that I didn't speak English then, I didn't know how to use a computer, much less I knew how to drive. I was the mother of three little ones and was only 3 years old in the country. During those years, I stopped believing in my abilities to survive independently and get ahead alone with my children. I began to doubt my abilities to have a job, and the anxiety of going out to look for a life as a single mother with three little ones made me panic," Alejandra said.
Alejandra said she made calls to several organizations, but it was Wong who offered her immediate help.
"She gave me instructions on how to take the bus and get to the center. And so, I did. The first group in which I participated was the support group. Then, I was invited to be part of the Women, Health and Leadership program, the program that most caught my attention because it meant retaking the skills I thought I had lost. That same year, The Latina Center collaborated with Contra Costa College to teach a class in Spanish on Family Development. Of course, I did not miss the opportunity to study my language. And from there, my life changed. I learned to use the computer, I learned English, I learned to drive, and The Latina Center offered me my first job. When I received my first check, Miriam took a picture of me that I still have. Today, I have a stable job. I became certified in the State of California as a Peer Support Specialist," Alejandra said.
According to Katherine Rife, The Latina Center has served over 65,000 clients since it started in 2000 and supports 3,000 per year.
"Canción Sin Miedo / Song Without Fear" was originally written and performed by composer and singer Vivir Quintana as a tribute to mothers in Mexico who lost their daughters to femicide. The song is an anthem for millions of people and has been adopted around the world, calling for the end of all gender violence.
Wong said it was this song that inspired her to create an event addressing domestic violence, bringing together Latina artists and community leaders in Richmond.
Wong contacted artists and advocates from around the Bay Area who came together to record their version of "Canción Sin Miedo / Song Without Fear," which they will perform publicly for the first time at the benefit concert.
The event will include music and dance performances from various Bay Area artists and the East Bay Center for the Performing Arts. A number of local officials, including Richmond Mayor Eduardo Martinez, Contra Costa County District Attorney Diane Becton, and County Supervisor John Gioia, will be in attendance.
In August, an art contest was held for Richmond residents of all ages, asking participants to create meaningful images about stopping domestic violence.
"The call was for impactful art that illustrates the need to end violence against women and girls. The winner and finalists will be announced at the event," The Latina Center said.
¡Ya Basta! y Sin Miedo / Enough is Enough! Benefit Concert will be held outdoors at Richmond Civic Center Plaza on Saturday, September 30, from 2 p.m. to 5 p.m.
---
Help keep our content free for all!
Click to become a Grandview Supporter here. Grandview is an independent, journalist-run publication exclusively covering Richmond, CA. Copyright © 2023 Grandview Independent, all rights reserved.