News
Hit-and-run on Esmond Avenue injures four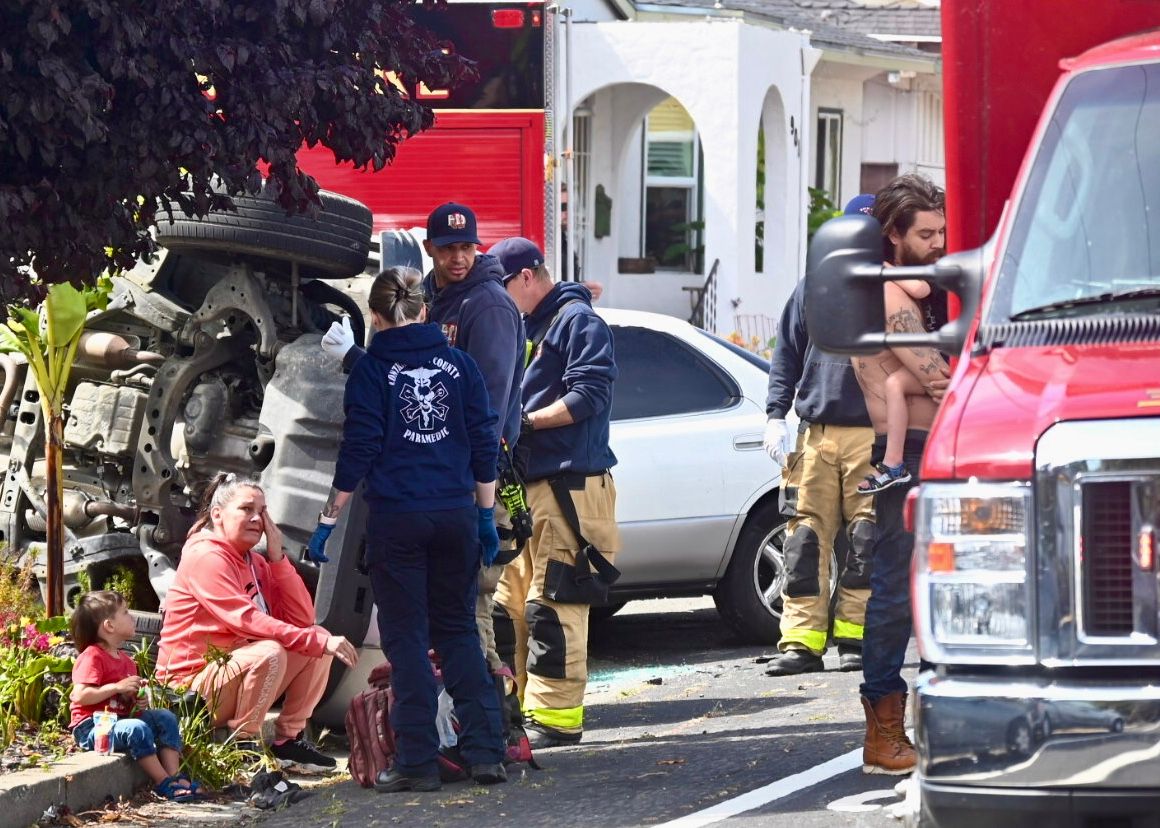 Sunday afternoon silence was shattered by a hit-and-run accident that injured two adults and two children at the intersection of Esmond Avenue and 37th Street, drawing a crowd of concerned neighbors to the scene.
Neighbors who got to the crash before emergency crews, worked to free the occupants and provide aid while waiting for EMTs.
Those who heard the crash say it sounded like three loud bangs followed by the sound of metal sliding when a white four-door Lexus collided with a Toyota Tacoma pickup carrying the family, sending their pickup through a fence before coming to rest in the front yard of a nearby home.
Following the crash, the driver of the Lexus reportedly fled on foot and was last seen heading east on Garvin Avenue.
Emergency responders from Richmond Police Department and Richmond Fire treated the injured and spoke with witnesses who described the crash.
Richmond experiences a large number of traffic collisions, with a majority of them taking place in the city's Northern District, which includes the North and East neighborhood where Sunday's crash occurred.
Richmond Police Chief Bisa French provided information about collisions around the city at the May 23 city council meeting.
Over the last three years, the chief said the Northern District has had the most traffic collisions in the city. "Just this year alone, we had 1144 traffic collisions reported throughout the city.
By district, the northern district has the most traffic collisions at 468," French said.