Entertainment
East Bay indy band Desoto Reds return to rock at the Baltic Kiss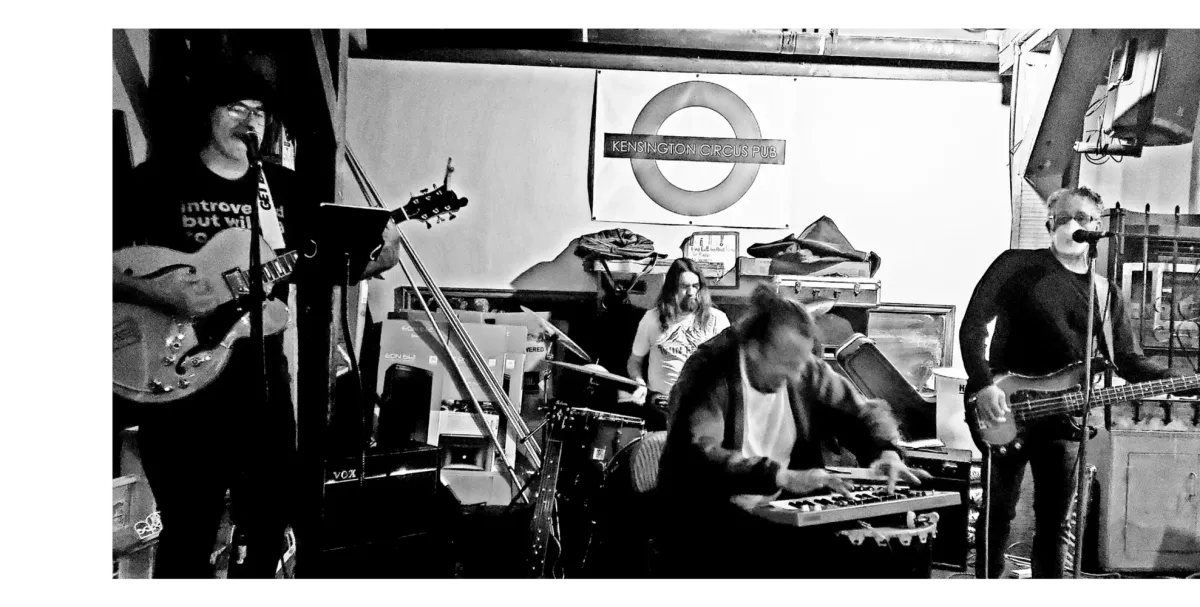 Alex Sterling thought he'd played his last club show. This, he was sure of. Way back in the mid-2000s his band, Desoto Reds, called it quits for good. Then came the event no one saw coming; COVID-19 and the pandemic shutdown, providing an unforeseen opportunity to revisit songwriting and make new music.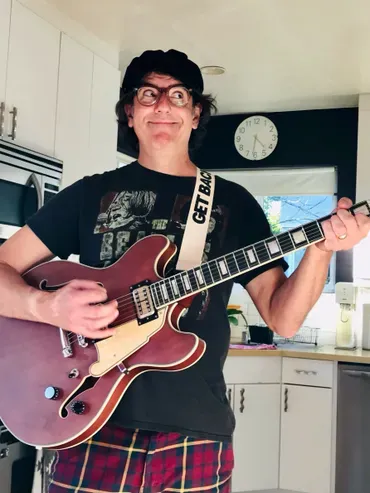 The band's resulting effort, The Omicron Demo, is a collection of songs that might never have happened if it weren't for the pandemic. Melodically complex and with a hearty beat, the demo was engineered by Sterling's 16 year-old-son, AddieSteri, utilizing little more than a laptop computer and yielding an impressive sound that previously would have required a professional recording studio to produce.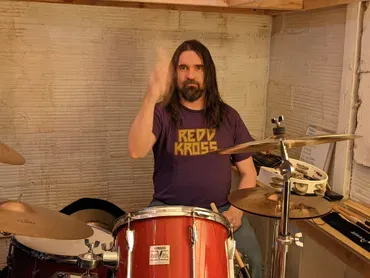 Desoto Reds played local clubs and venues throughout the 90s and early 2000s, building a following and eventually garnering an opening slot with notable Georgia indy rockers Of Montreal. At one point, the Reds had a song in heavy enough rotation to crack a top 200 list, enjoying modest success until the band went their separate ways in 2011.

Sterling says he didn't do much in the way of music, playing only his acoustic guitar for years after the band's demise. He also didn't think too about much about songwriting again until the COVID wave provided some viral inspiration.
Sterling tells it this way, "we reformed in 2021, and I wrote the song Ms. J, which is about my wife giving me COVID."

Indeed, the song "Ms. J" has an infectious Beatles vibe both lyrically and in its composision, with a complex rhythm, bouncy bassline, and lyrics that are readily relatable to just about everyone.
"Come here/infect me please/with a cough or a sneeze/
There's nowhere else that I would rather be/Hide me in a Netflix cave/stream me on your service babe/Hold me in your viral every day"
Citing Sonic Youth, Guided by Voices, and of course, the Beatles as early influences and the music he listened to the most, Sterling admits these days he doesn't listen to much in the way of new music.
"Generation X is the last generation to really like rock music, and there's not much in the way of new rock to listen to," Sterling said, noting the more recent generational tendencies toward other genres of music.

Desoto Reds in its current form include Alex Sterling (guitar/vocals), Jeremiah Johnson (drums), Scott Yowell (lap steel and keyboards), and Dan Lieberman (bass). Sterling notes there have been variations of the band over the years, but many of the current members have known each other for some time.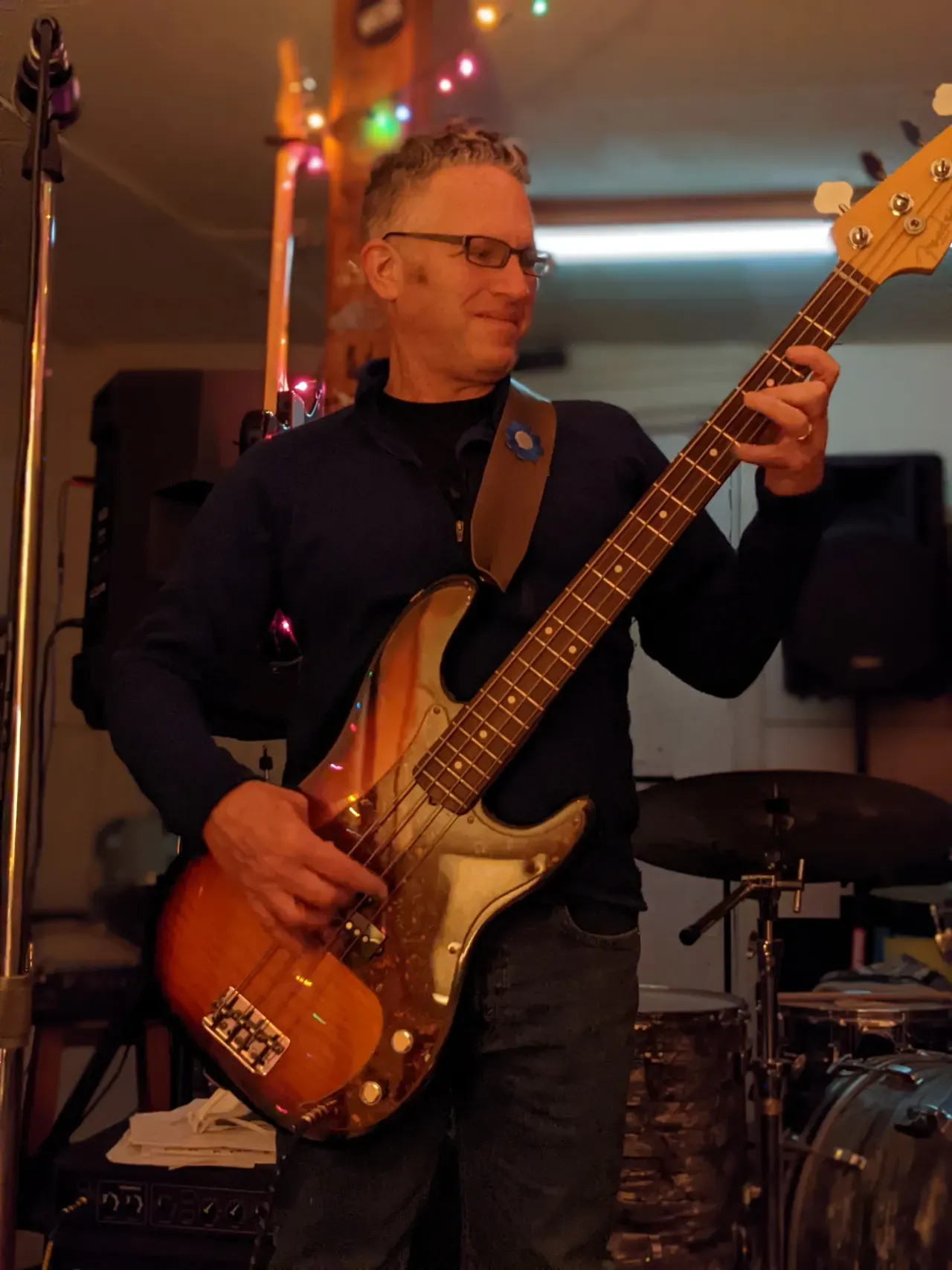 Desoto Reds' sound is unique. The band's website describes it as "Psychic Hippie Pop,"  and goes on to explain; "We're too rocking to be jangle pop, too melodic to be prog rock, too angular for classic rock, and not young enough to be emo."
This is a fairly accurate description of a distinctive band with a lot of flexibility, who also does happen to solidly rock.

One surprising element of the band is the lap steel guitar played by Yowell, who also plays keyboards. The steel, a vintage 1938 Gibson inherited from his grandfather, is used tastefully and adds another layer to the band's compositions, which flow neatly from song to song throughout the EP. "Paradise, CA" is a straight-ahead rock song with all the bells and whistles. The rhythm section lays a solid foundation for the lighter guitar work and vocals layered on top. The same could be said for "Shetland, but with the notable presence of the lap steel, which wraps neatly between the drums and guitar lines.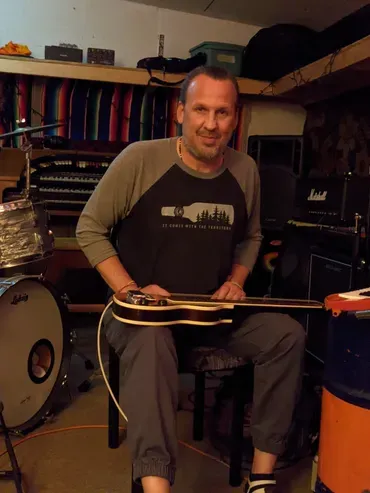 Desoto Reds are a band with a history, and as it turns out, some of which might not have been written yet. For Sterling, who never expected to play another club gig, it's the "return to rock!"
Check out DESOTO REDS at the Baltic Kiss
Friday, January 13 at 8:00 pm.

Listen to the new EP: https://desotoredsmusic.com/