News
Richmond community gathers for memorial for Pedie Perez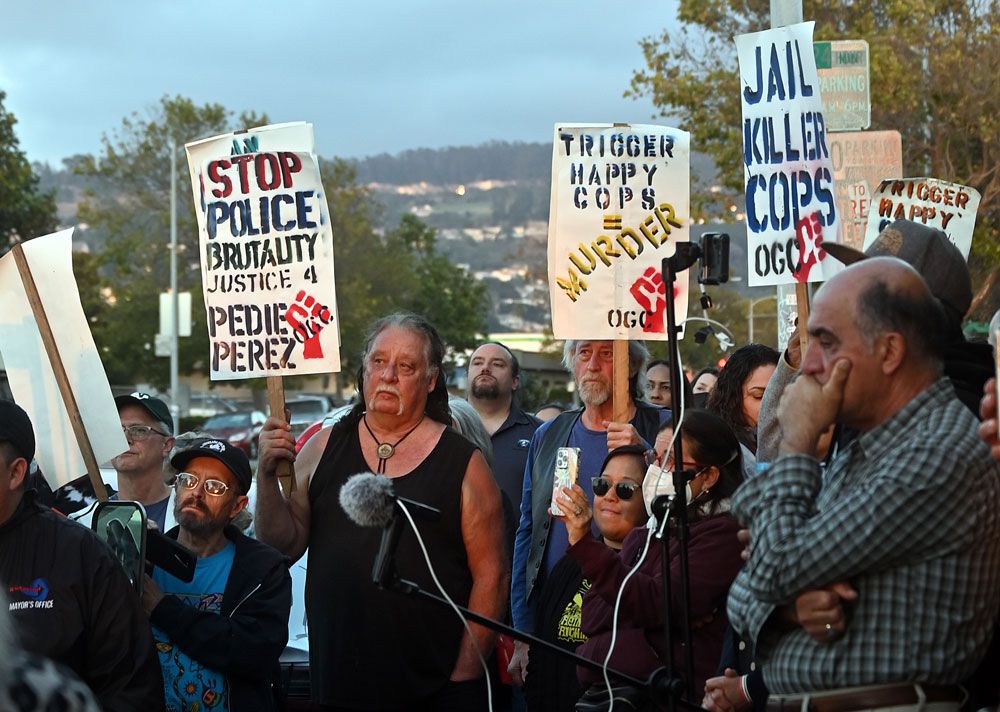 As the sun set over Richmond Saturday night, the community gathered on a busy section of Cutting Boulevard to remember Richard P. Perez III, "Pedie," who died in a police shooting nine years ago.
Across the street, music wafted from the open door of an evangelical church's Saturday night service. At the same time, the city's mayor stood on a flatbed truck in front of Uncle Sam's Liquors, reading a proclamation honoring Pedie, raising his voice to be heard above a passing freight train.
The Perez family, who have actively advocated for police reform for nearly a decade, has invited the community to be a part of annual memorials in front of the liquor store where a Richmond Police officer shot Pedie.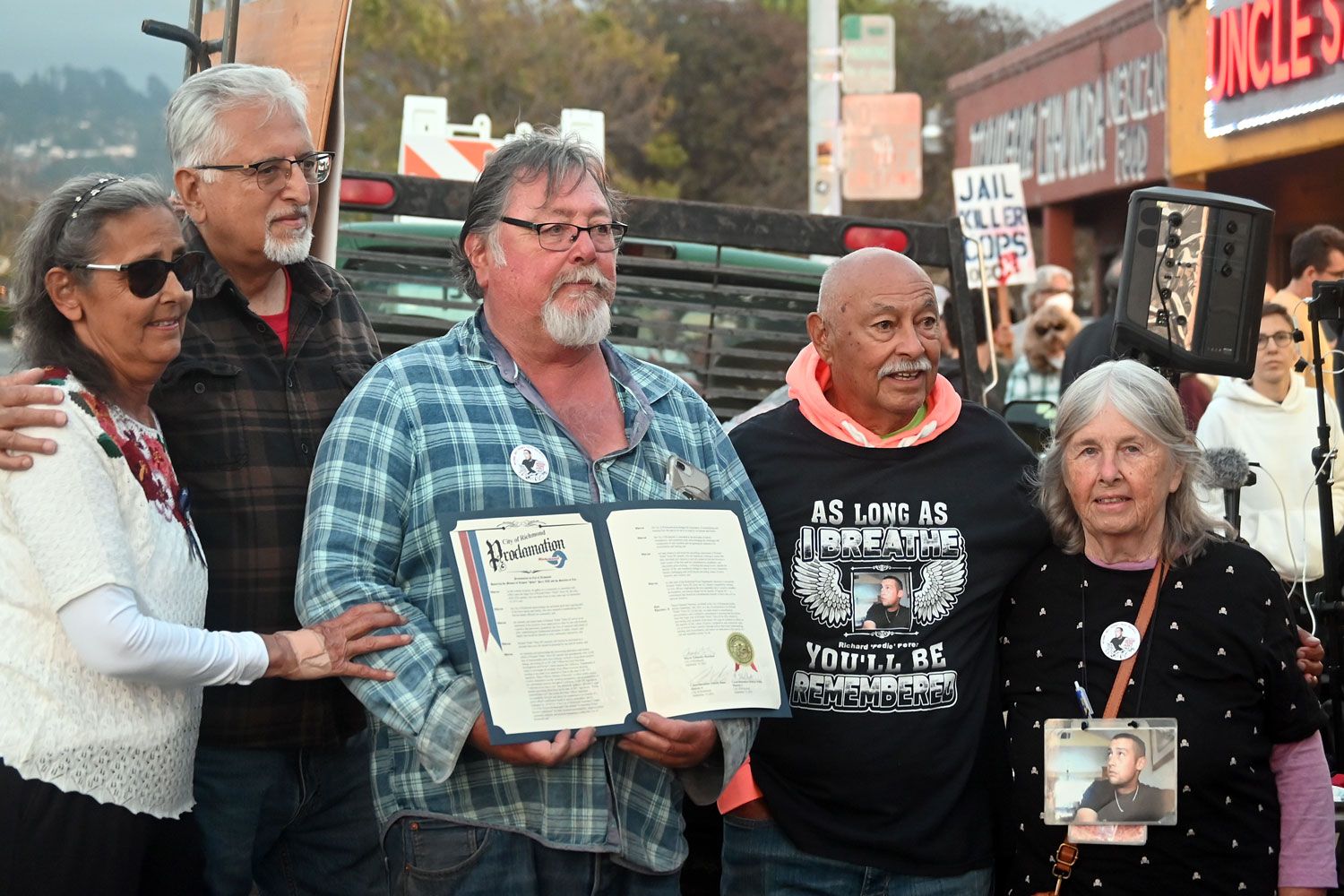 The memorial wouldn't be the same if it were held in a park, said Pedie's mother Julie Perez. "This is where Pedie communed with people. This is where Pedie was," she said during the memorial.
The "Remembering Pedie" memorials are centered on what Pedie would have wanted: the community gathering to break bread, socialize, and enjoy each other's company, Julie said.
"He was not a spotlight kind of person. What would have made him happy is to see everyone come together and enjoy each other's company," Julie said.
The Perez family has supported changes in policing throughout California, working with other families to enact state laws such as SB 1421 Peace Officers: Release of Records, AB 392 California Act to Save Lives, and SB 2 Police Decertification Act.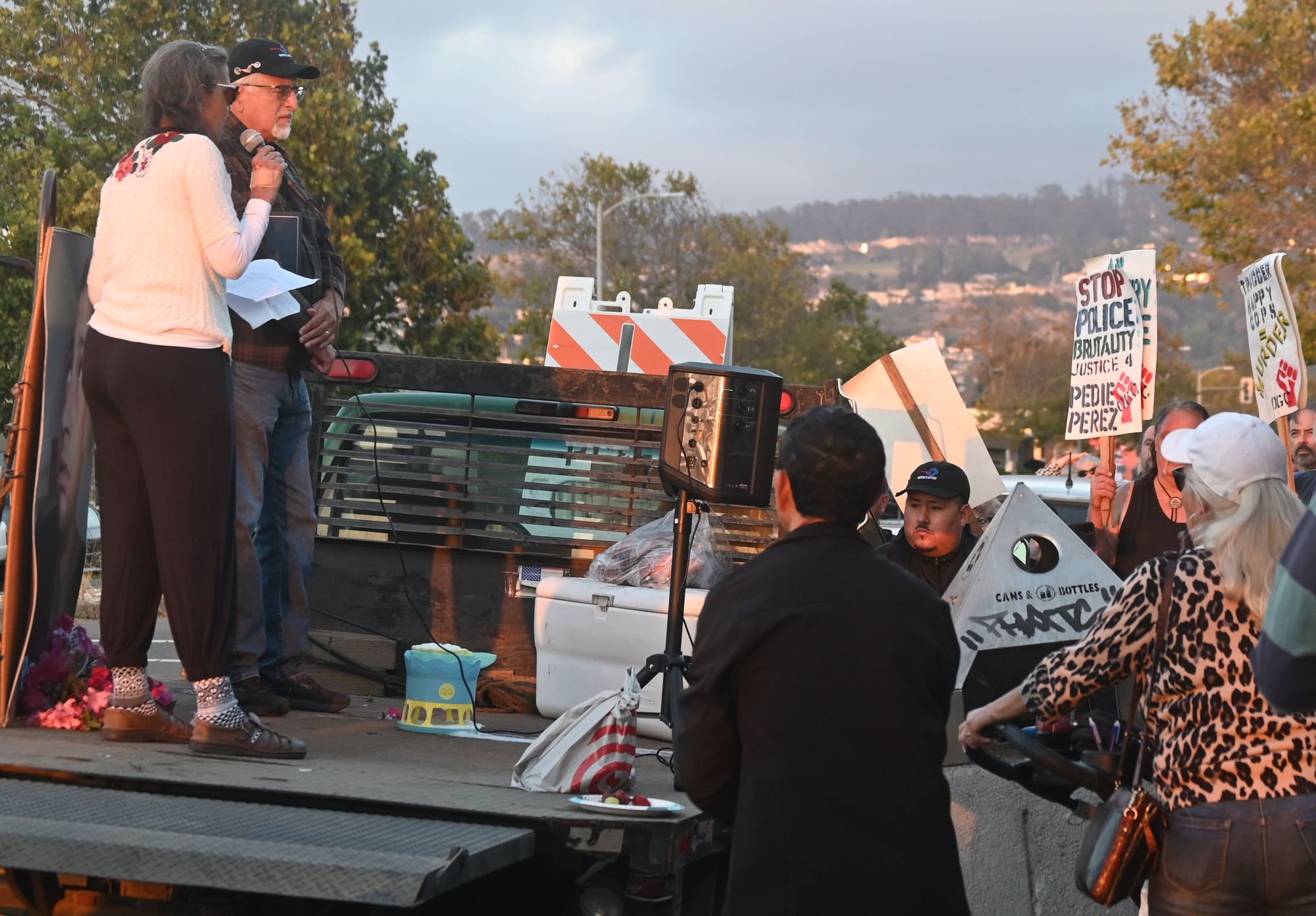 In Richmond, the Perez family is a hallmark of city council meetings, pushing the council to investigate Pedie's death and supporting police reform.
The family said they finally felt heard and supported by the city council and the Richmond Police Department and were heartened that police officers would be more aligned with their cause.
Richmond Police Chief Bisa French, President of the Richmond Police Officers Association Ben Theriault, members of the Reimagine Richmond, Richmond's Community Police Review Commission, and other community members also attended the memorial service.
Richmond Mayor Eduardo Martinez said it was unfortunate some people have to make their stake through tragedy and that some people refuse to acknowledge that there are things that need to be worked on.
"Pedie will remind us day by day, hour by hour, minute by minute. Every time we see injustice, we will remember Pedie. We will do what is our responsibility as the City of Richmond residents to correct those injustices," Martinez said.
Before reading the proclamation honoring Pedie and the sanctity of life, Martinez reflected on Richmond's diverse community that gathered Saturday night.
"We are more than pounds of flesh animated by electrical currents. We are a community, we are the fabric of the city, we are what makes Richmond Richmond," Martinez said. "Richmond is the most diverse city in the United States. We are diverse, and our diversity isn't isolated. Our diversity is together."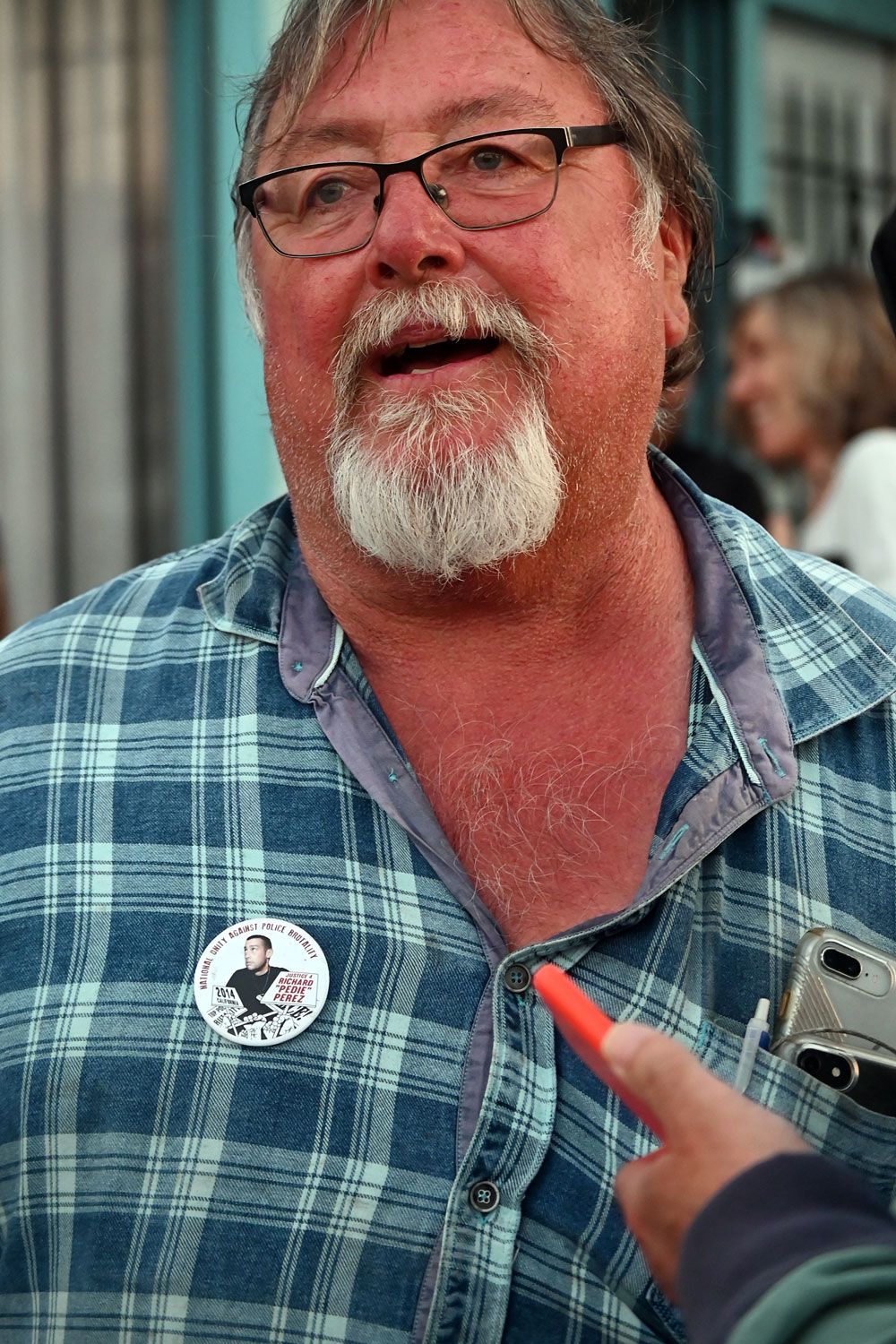 While feeling a little better at the end of the program, Pedie's father, Rick Perez, said it wouldn't bring his son back.
"It is just nice that the mayor and the police chief and the police officers association, all of them are acknowledging that this could have been handled way better than it was," Perez said.
The Richmond Police Department will include a new module based on Pedie's case in its cultural sensitivity training to prevent similar incidents in the future.
"They are actually going to approach it better, the police force is. The city has pretty much been on our side all along, especially the people in the city. They see the injustice right away. Finally, the police department and all of them are acknowledging that it wasn't handled the best way possible," Rick said.
Councilmember Soheila Bana has spearheaded an art project to decorate two city refuse containers on the sidewalk near Uncle Sam's Liquor on Cutting Boulevard.
Richmond artist John Toki, along with other volunteer artists, including Jos Sances, who donate their time and artwork to this art project.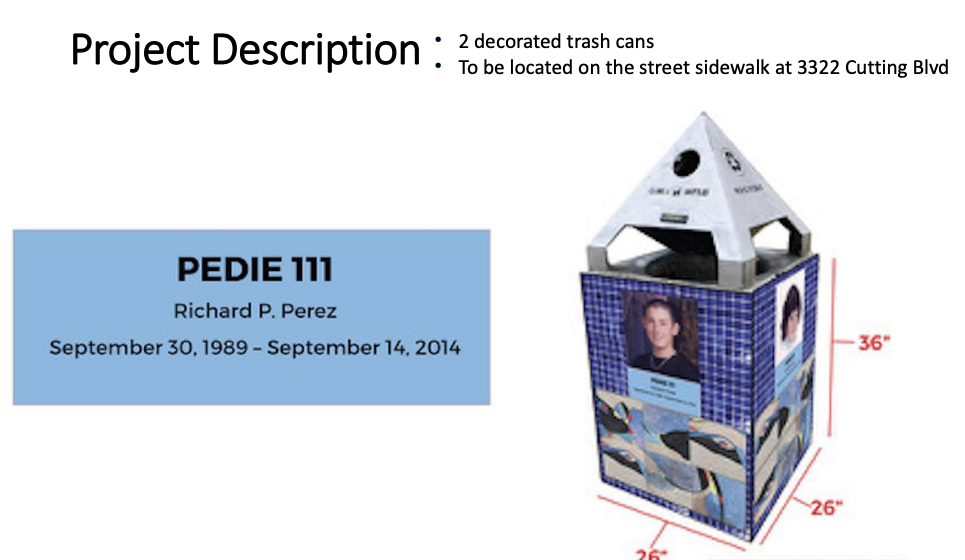 ---
Help keep our content free for all!
Click to become a Grandview Supporter here. Grandview is an independent, journalist-run publication exclusively covering Richmond, CA. Copyright © 2023 Grandview Independent, all rights reserved.