Career fair coming to Hilltop Community Church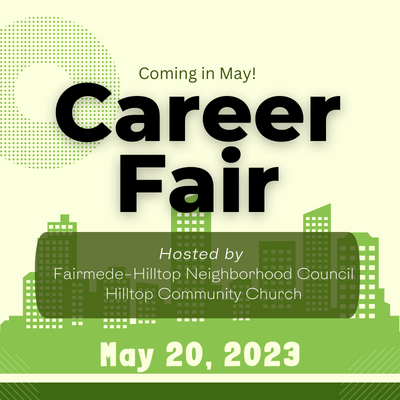 Employment information and opportunities will be available to those who attend a career fair hosted by the Fairmede-Hilltop Neighborhood Council and Hilltop Community Church.
The event, which will be held on May 20th at the Hilltop Community Church, will offer face-to-face meetings with some of the East Bay's best employers, including representatives from large commercial businesses, industrial and building trades, Contra Costa County and other government organizations, education, and
public safety.

This event will also offer information about training opportunities, benefits, and much more.
For more information about the career fair, call or email (510) 223-2431 hilltopcares@gmail.com