News
Big street changes planned for McBryde Avenue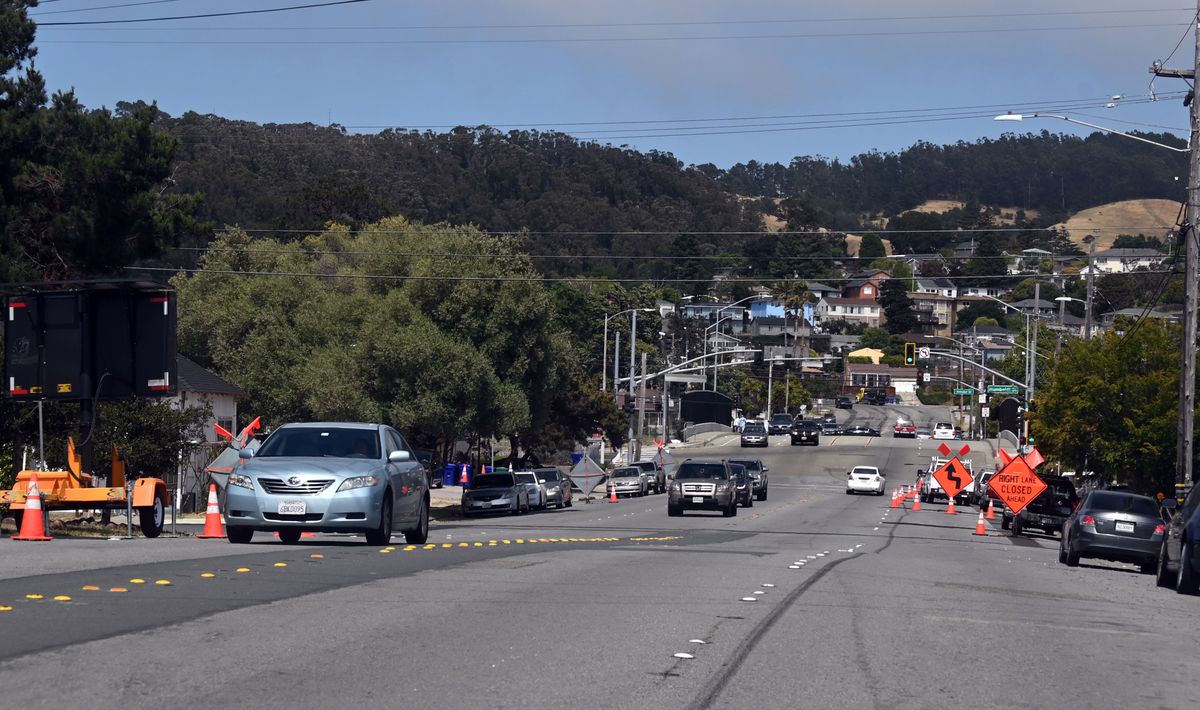 The City of Richmond Public Works is working to create a safe and comfortable walking and biking route on McBryde Avenue by removing traffic lanes and adding bike lanes from 37th Street to Wildcat Regional Park.
The McBryde Avenue Safe Routes to Parks project will reduce the street's four lanes of traffic to one lane in each direction. Additional changes include adding a center turn lane, bike lanes, more sidewalks, high visibility crosswalks, and 25 new street trees.
The project will build a safe and convenient path for pedestrians and cyclists from the existing bike route on 37th Street, through the San Pablo Avenue Corridor Priority Development Area,  and across I-80 to Wildcat Canyon Regional Park, according to a grant application by Patrick Phelan, infrastructure administrator for the city.
"Improvements include resurfacing, a road diet from 4 to 2 vehicle lanes with a center turn lane and buffered bike lanes, curb ramps, curb extensions, high visibility crosswalks, sidewalk gap closures, traffic calming, and street trees," Phelan wrote.
The project will alter several busy McBryde intersections beginning at the 37th Street cross-town bike route. Plans call for changing the eastbound straight-and-right lane into a right-turn-only lane and adding a 5-foot  bike lane between vehicle lanes. A six-foot bike lane will be added near the curb on the westbound side.
Continuing east from San Pablo Avenue to Park Avenue, the existing four-lane road will be converted to two 11-foot lanes and an 11-foot center turn lane. New five-foot bike lanes with buffers and curb ramps along the entire corridor are to be added.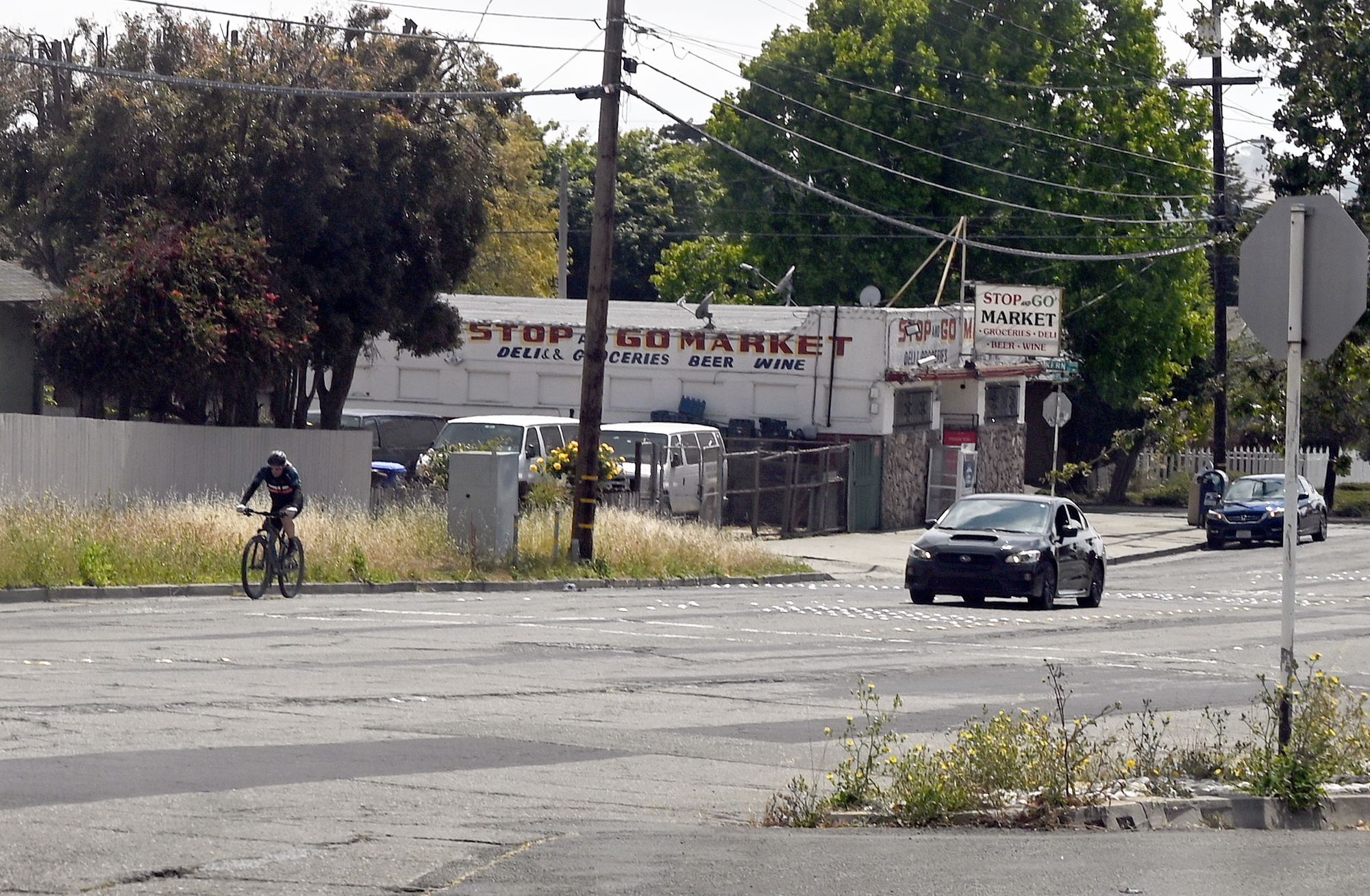 On the freeway overpass, cyclists will be treated to protected bike lanes with six-foot buffers and protective elements, including curb stops and flexible posts. Westbound drivers will lose a travel lane, while those heading towards the hills will notice one lane is now a left turn-only lane at Amador Street.
Dave Campbell, advocacy director at Bike East Bay, said the project would improve and maintain local streets to meet the needs of all users while improving safety, promoting walking, biking, and other micro-mobility, and sustainable infrastructure.
"Bike lanes will have buffers and physical protection where possible without removing existing parking. Vehicle traffic flow will be maintained by making modifications to the three traffic signals along the route," Campbell wrote.
The intersection where McBryde and Glenn avenues converge with Sonoma Street will be reimaged. Plans call for closing off a section of Glenn Avenue and building a continuous sidewalk along the northwest side of McBryde to reduce the number of streets pedestrians must cross. A sidewalk built further into McBryde Avenue is planned to create a more typical intersection at the curve at Sonoma Street.
A traffic circle or extended sidewalks will be installed near the entrance to Alvarado Park, along with new sidewalks on the north side of the street. Curb ramps and high-visibility crosswalks will also be built to provide pedestrians with a clear and safe path to the entrance to Alvarado Park. Street trees would be planted in empty tree wells and unused sidewalk planter strips.
Jim Hanson, president of the East Richmond Neighborhood Council, said the council enthusiastically supported the proposal.
"Families and people of all ages visit the park regularly. This plan will increase safety in general on McBryde Avenue and make it safer and more attractive to bike and walk to the park," Hanson wrote in a letter supporting the project.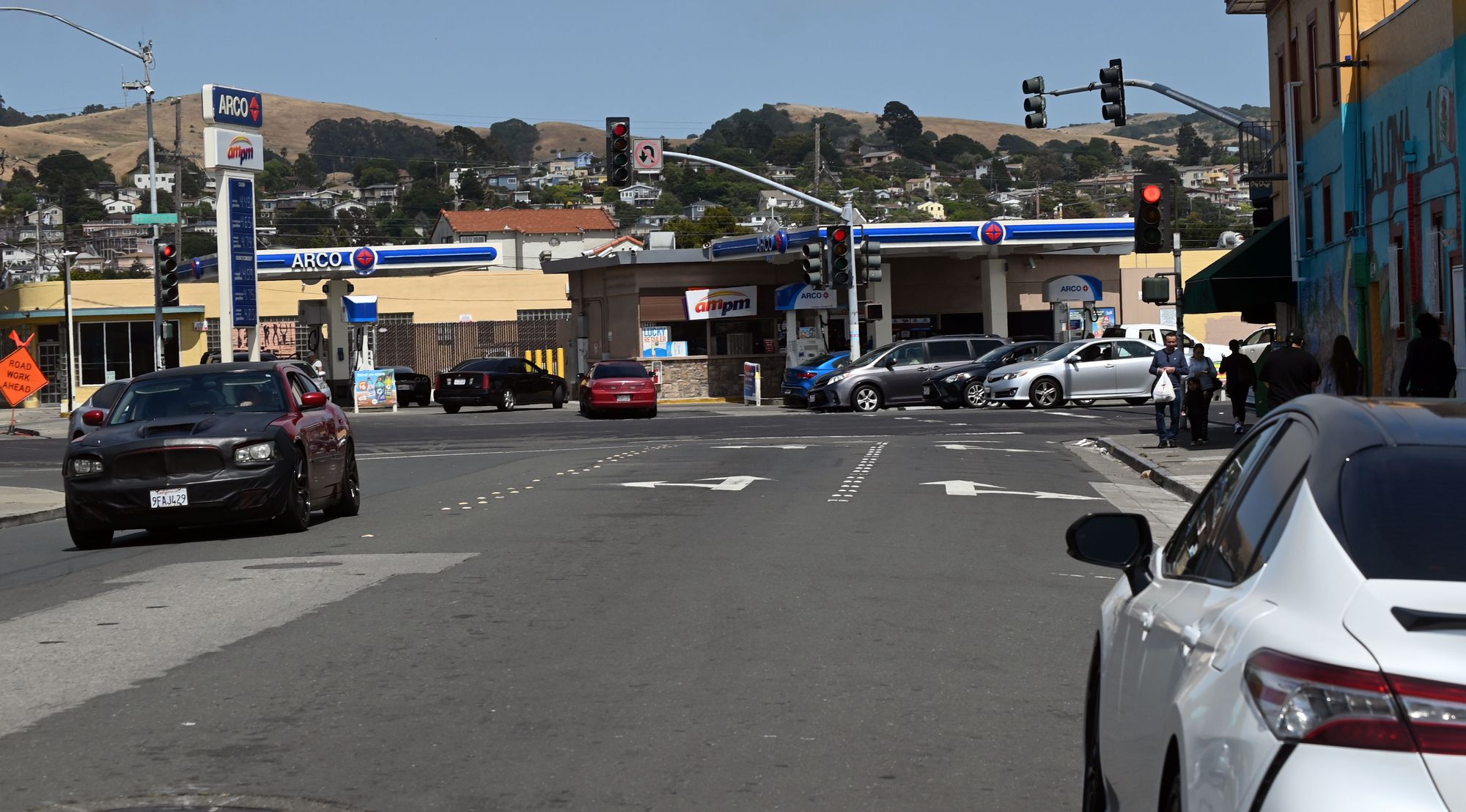 The bulk of funding for the $1,168,845 project comes from a One Bay Area Grant. The program is designed to reward cities that accept housing allocations through the Regional Housing Need Allocation process. The program directs how the Metropolitan Transportation Commission distributes transportation funding from the Federal Highway Administration.
The city is also working on another project using One Bay Area Grant funds to increase Bay Trail and shoreline access. The Bayview to BART Project will receive bicycle boulevard treatment with pavement markings, signage, and traffic calming. The shoulder of the Bayview Avenue overpass will be converted to a six-foot bike lane with a 2-3 ft buffer.