Community
A portrait of the artist behind the art: muralist Victor Arnautoff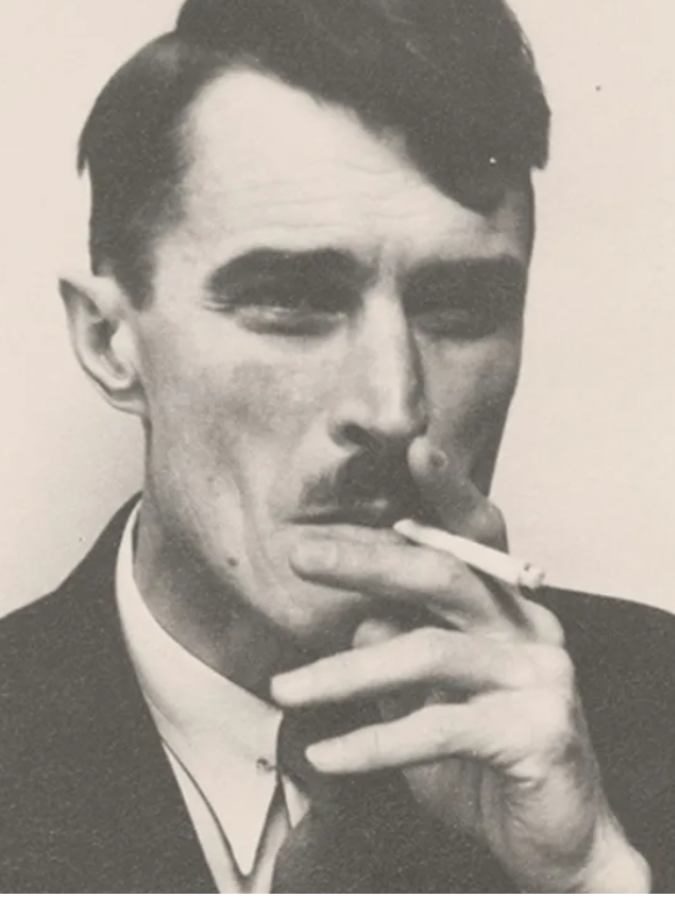 Muralist Victor Arnautoff is responsible for some of the most remarkable artwork in the Bay Area. His historic murals have graced the walls of buildings worldwide and even more locally with his "Richmond - Industrial City," painting which has undergone a lengthy restoration process and is ready to be unveiled.

Arnautoff was born in Uspenovka, Taurida Governorate, Russian Empire, on November 11, 1896. He was a Russian-American painter and professor of art, working in the San Francisco Bay Area from 1925 to 1963.  A protege and assistant to prominent Mexican painter Diego Revera, Arnautoff was also a teacher at Stanford University and a prolific muralist during the 1930s.
Arnautoff came to San Francisco in 1925 to study at the California School of Fine Arts, focusing on painting and sculpture while also becoming active in the city's burgeoning art scene.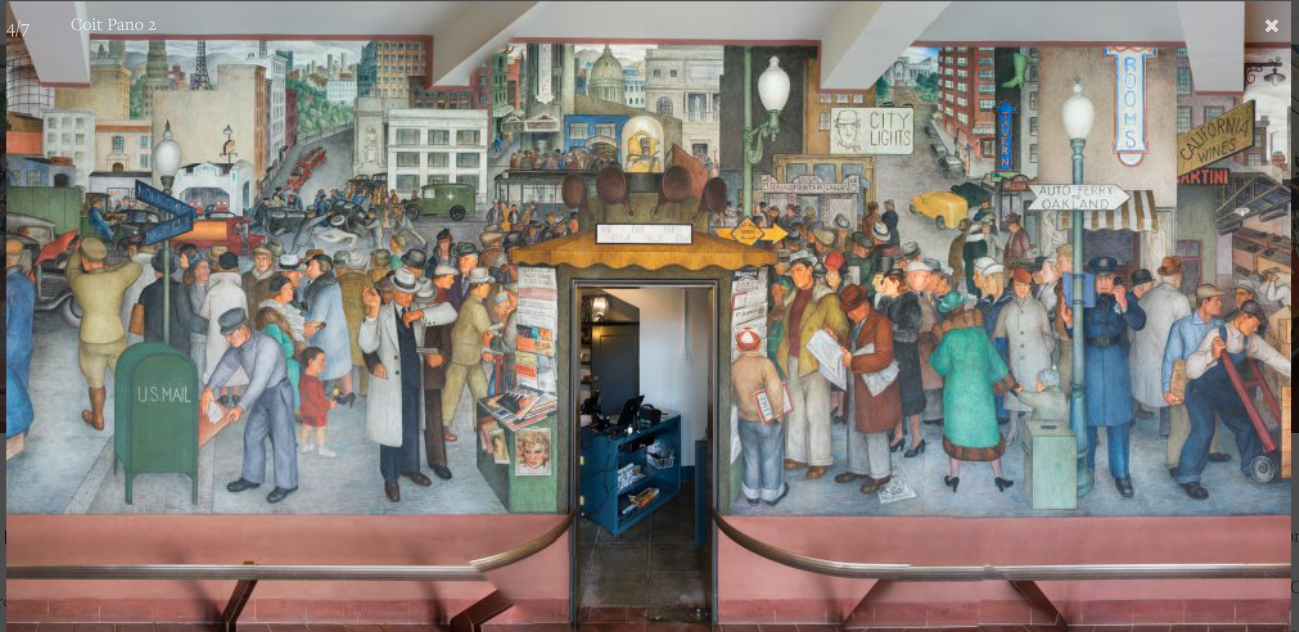 In 1934, Arnautoff was tapped to be the artistic director of the extensive murals at Coit Tower and was commissioned to produce several additional murals for buildings in San Francisco as part of a New Deal-era program funded by the U.S. Treasury Section of Fine Arts. One of the projects, the Life of Washington at George Washington High School, depicts Washington at various stages of his life, both real and imagined. Arnautoff painted the mural directly on wet plaster, utilizing a social realist style similar to works created by his former mentor Rivera. Composed of 13 panels and spanning 1600 square feet, the work has long sparked debate due to some of its content.
Arnautoff visited Richmond in the mid-30s to research another commissioned work to be displayed in the city's post office. His completed mural illustrates various Richmonders interacting and going about their day with the refinery and hillside tanks as a backdrop, which was installed in the post office lobby in 1941.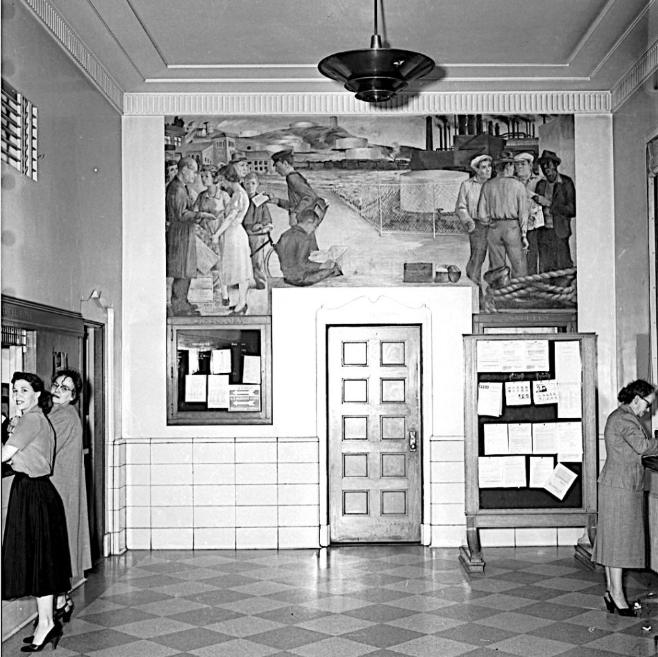 In 2015, an old crate recovered from the depths of Richmond's main post office contained an unusual treasure: "Arnautoff's Industrial City Mural." Packed carefully and stored in the basement, the mural had been long forgotten until a maintenance worker happened upon it. Ultimately turned over to the Richmond History Museum, the mural was in need of repair, and funds were raised to restore the piece, which was then sent to the Fine Art Conservation Laboratory in Goleta, CA, where the delicate restoration process took place under the watchful eye of art restoration specialist Scott Haskins.
Hastings and his team were tasked with attempting to restore the delicate mural, a painstaking process that takes time, patience, and a steady hand.
Trained in Italy with extensive experience restoring art, Haskins said in an interview in 2020 that he and his team "are not artists, and they don't do anything creative. What they do is meticulous labor, requiring some detective work to determine what materials were originally used to create the art."
According to Haskins, Richmond's Arnautoff mural presented a few unique challenges.
"Around World War II, there were many new inventions, and the war prompted new technology: paints and varnishes, glues, resins, and paint for battleships. Since war needs got priority, if artists found a spare can of paint around, they used it. When we get into it, we don't discount the fact that he could have done something different. We are hyper-vigilant," Haskins said.
The restoration was completed, and the mural was returned to Richmond in 2020, with the Richmond Museum of History taking permanent charge of the historic artwork.
In 1963, Arnautoff returned to Mariupol, Ukraine, for a final time following the death of his wife, publishing a memoir and creating large tile mosaics on public buildings while living there. He died in Leningrad on March 22, 1979.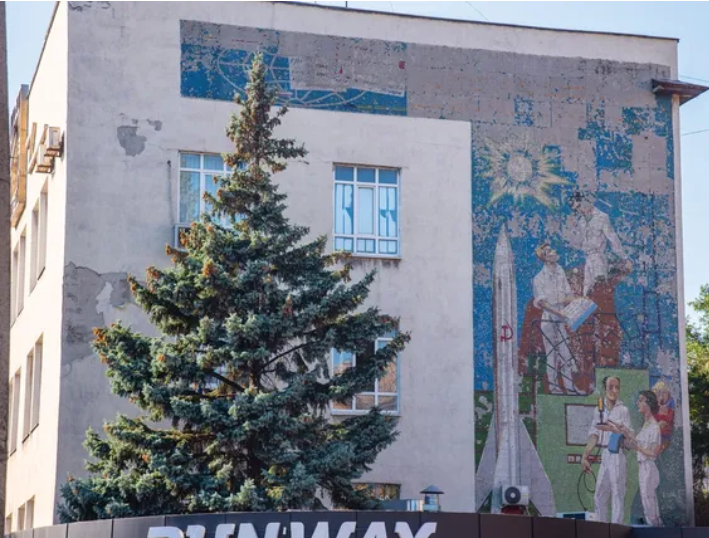 Journalist and photographer Ivan Stanislavsky wrote a book detailing mosaics in Mariupol, of which Arnautoff created three. "All of them were damaged during the Russian іnvasion. For the most part, their further fate depends on the preservation of the buildings on which they are located," Stanislavsky said.  
In 2011, Stanislavsky began photographing and collecting information about the Mariupol mosaics. "That's how I learned about Arnautoff and his works. My interest in this topic eventually led to the publication of a Mariupol mosaics guidebook. Later, I published a photo guide on all genres of monumental art of Mariupol, except for sculpture. One of Arnautoff's works was the most famous monumental work of Mariupol. However, the attitude towards him was not good. The panel was partially destroyed. There were no concrete actions to restore or preserve it," Stanislavsky said.

On Saturday, September 30, the Richmond Museum of History & Culture invites you to attend the formal unveiling of the fully-restored "Richmond - Industrial City." The event will be held from 12 p.m. to 2 p.m. at the Richmond Museum of History & Culture at 400 Nevin Avenue in Richmond.

---
Help keep our content free for all!
Click to become a Grandview Supporter here. Grandview is an independent, journalist-run publication exclusively covering Richmond, CA. Copyright © 2023 Grandview Independent, all rights reserved.