Esmond Avenue crash leaves one person injured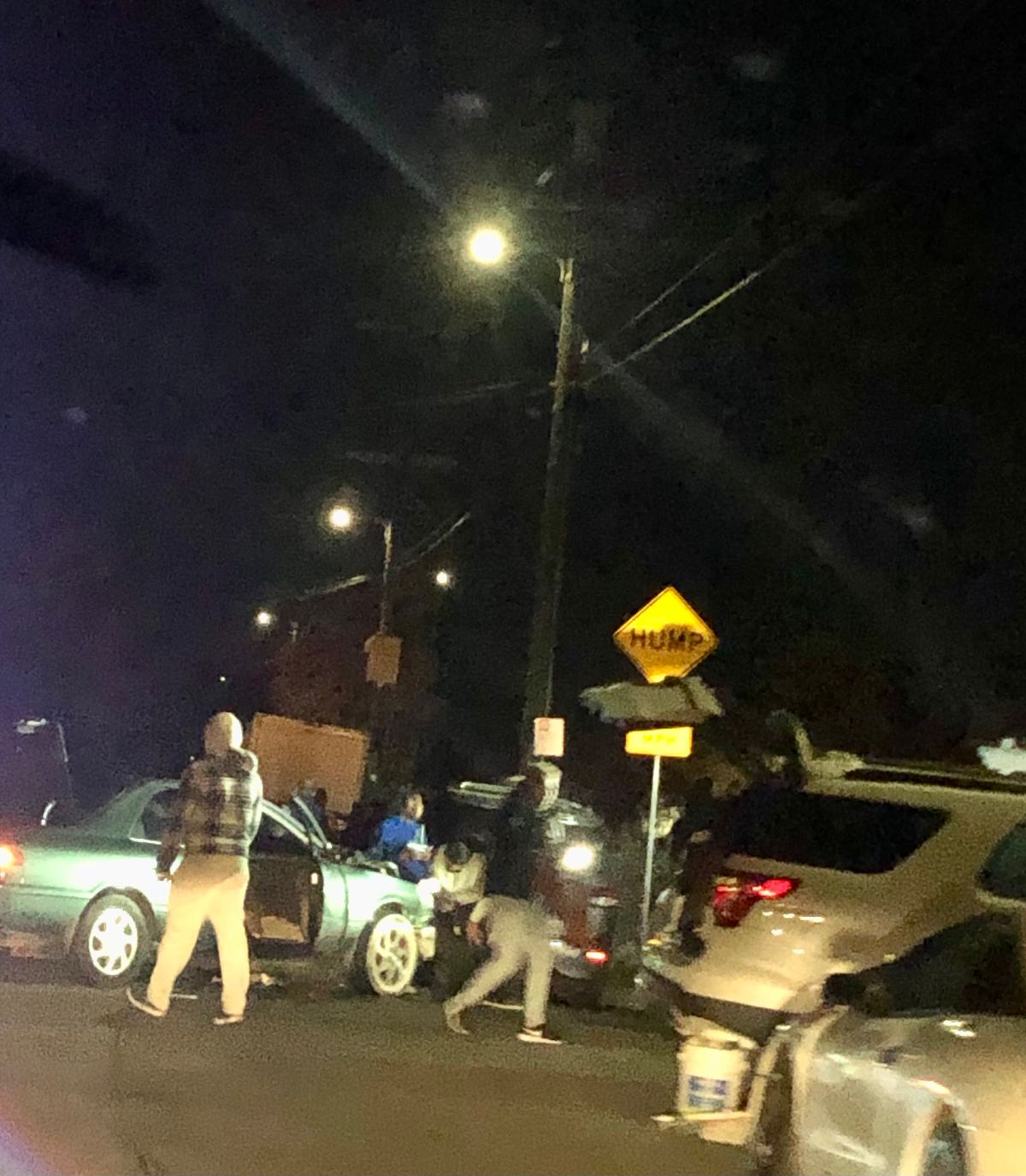 A collision on Esmond Avenue last evening left one person injured and is the latest pile-up on the busy street, which is already hosting several traffic calming devices.
The crash drew a crowd as neighbors hearing the impact rushed from their homes, finding two smashed vehicles, which had come to rest under the speed hump sign at 35th and Esmond just before 7 pm last night.

According to the report, officers responded to a call that was later determined to be the result of a stop sign violation.

No pedestrians were involved.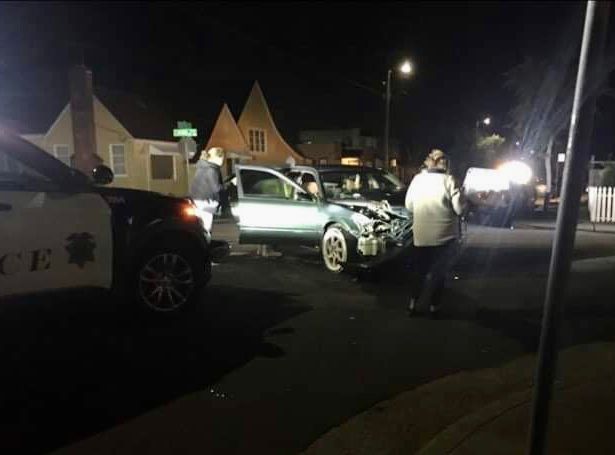 Esmond Avenue is no stranger to accidents. The street, which is a favorite route for those traveling between 23rd Street and San Pablo Avenue, has seen several crashes in the last few months, including one with an overturned vehicle in the intersection of Esmond and 37th. Speeding is frequently the cause, as is the lack of adherence to stop signs. Last night's crash highlights neighbors' requests for additional traffic-calming solutions on Esmond.